Andre Drummond fined $15,000 for flagrant elbow on Roy Hibbert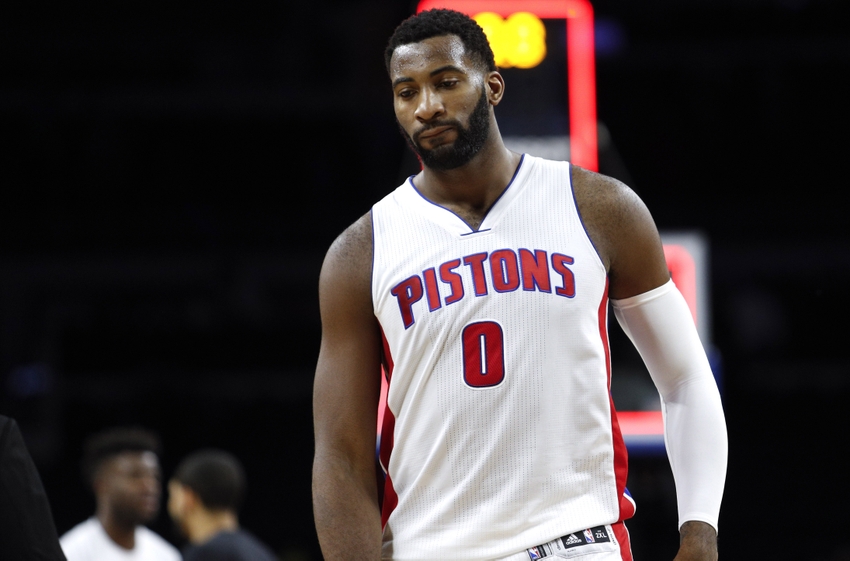 On Tuesday night, the Detroit Pistons were taking on the Charlotte Hornets on the front end of a back to back on the road.
With 4:09 left in the second quarter, Kemba Walker hit a step back three over Ish Smith of the Detroit Pistons. On the play, Andre Drummond and Roy Hibbert were battling for rebounding postion in which Andre Drummond threw an elbow at the back of Hibbert's head.
The officials then went to the monitor to look at the play.  Upon further review, they assessed Drummond a flagrant-2 foul resulting in a mandatory ejection. Looking at the play again, it looks like Drummond's elbow makes some contact with Hibbert's head but for the referees to give him a flagrant-2 for that action is questionable.
Drummond finished the game with three points and six rebounds in only 13 minutes.  This was Drummond's first career ejection.  The Pistons would later rally without their all star center and win the game 112-89.
Hibbert and Drummond have history going back to 2013 in which Hibbert didn't like Drummond talking trash to him.
Drummond was fined on Wednesday $15,000 for the incident.
This article originally appeared on