Anastasija Sevastova, Kristaps Porzingis Lead Latvian Surge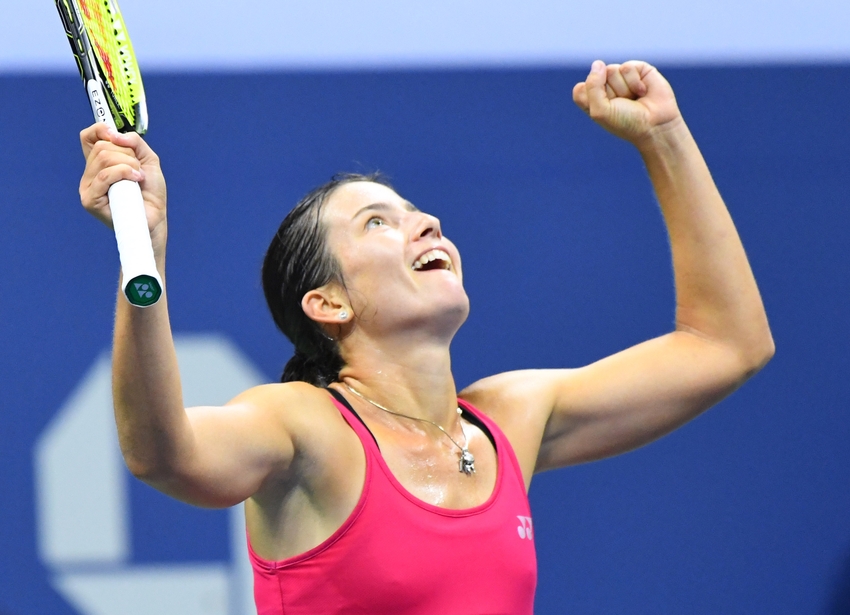 New York Knicks star Kristaps Porzingis has become the standard for Latvian athletes. Anastasija Sevastova isn't too far behind.
---
Anastasija Sevastova has been one of the true stars of the 2016 US Open. Ranked No. 48 in the world, the 26-year-old has embarked upon the greatest run of her professional tennis career.
As a Latvian athlete, it's hardly surprising that she's being compared to New York Knicks sensation Kristaps Porzingis.
The Knicks took Porzingis at No. 4 overall in the 2015 NBA Draft—the highest any Latvian-born player had ever been selected. Porzingis took the basketball world by storm and earned a unanimous selection to the 2016 All-Rookie First Team.
According to Marc Berman and Brian Lewis of The New York Post, Sevastova doesn't believe she's quite as famous as her Latvian counterpart.
"I don't think so,'' Sevastova said. "I don't know if we have A-list celebrities. We have a basketball player. He's playing in the New York Knicks. He's an A-list celebrity, but I don't feel like it.''
If the 2016 US Open is a sign of things to come, Sevastova will soon become just as much of superstar.
Sevastova began the US Open with a 6-3, 6-3 straight sets victory over Anna Karolina Schmiedlova. She then shocked the world with a 7-5, 6-4 victory over third-seeded Garbine Muguruza and defeated Kateryna Bondarenko 6-4, 6-1.
In the fourth round, Sevastova overcame the 13th-seeded Johanna Konta 6-4, 7-5 to make her first ever quarterfinals appearance at a Grand Slam.
Sevastova is the first Latvian-born player to make it to the quarterfinals of a Grand Slam event since Larisa Neiland at Wimbledon in 1994.
The 26-year-old will battle Caroline Wozniacki in the quarterfinals. Wozniacki was once the No. 1 overall player in the world and made the finals at the US Open in both 2009 and 2014.
A win over Wozniacki could propel Sevastova to Porzingis levels of fame—whether she realizes it or not.
Between Porzingis and Sevastova, Latvia has risen up the ranks of the international sports world in just one year's time.
This article originally appeared on