An Open Letter To Anthony Morrow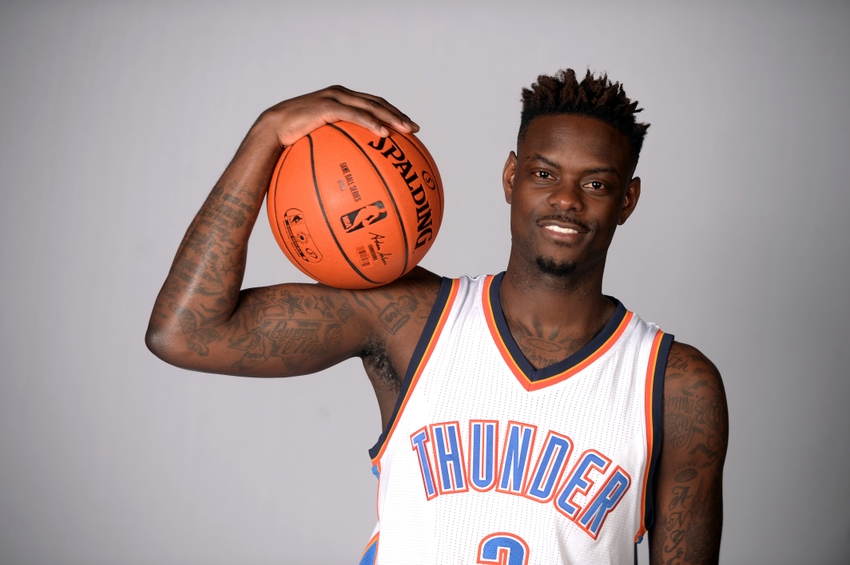 An open letter to Oklahoma City Thunder guard/forward Anthony Morrow.
Dear Anthony Morrow,
Are you ok? You missed Sunday's preseason game due to "Personal Reasons" and I just wanted to check on you. You seemed fine during the Panthers game when you were tweeting after every play. I hope everything is alright.
2016 has sucked. The Panthers lost in the Super Bowl, the Thunder blew a 3-1 lead weeks before Golden State made it cool to do so, Kevin Durant left, and now the Panthers are the worst team in the NFL.
As a fan, all of these things have upset me and led me to a life of drinking. Things must be much tougher for you. As a player on the Oklahoma City Thunder, you were part of the team that blew the 3-1 lead. You didn't receive a text message when Durant decided to leave. As an athlete, you went to the Super Bowl and have access to the Panthers that most of us can only dream of. You're probably friends with some of the players on the worst team in the league.
More from Thunderous Intentions
That's why I'm worried about you. It's been a rough year and things aren't going to get better. I don't want you to put yourself through anymore Panthers pain. It's very unlikely that they turn their season around and you have other things to worry about. You need to work on your defense so you can stay on the court and hit threes. I know you're just paying tribute to the Panthers; bad defense, quick strike offense, but you see how that's working for them.
It's going to be a tough season in Oklahoma City. For the first time in years, the championship expectations are gone. There is a certain excitement and buzz around the team thanks to Russell Westbrook, but, for the most part, no one thinks the team will make it out of the second round of the playoffs. I know that can't be easy. You came to this team with hopes of winning a NBA title. The sharpshooter that the team has been missing for years. Unfortunately, injuries and inconsistencies have led to back-to-back disappointing years for yourself and the team.
You can still turn it around. This team is going to need shooting this year. This team is going to need you to knock down your threes to keep them in games or swing the momentum. You can't be thinking about the Zack Sanchez getting burned for the 100th time on a double move or the refs failing to protect Cam Newton.
If I could, I would like to give you some advice: Just stop watching the Panthers. They aren't worth it. You already have a lot on your plate and you don't need to ruin every Sunday for yourself until January. I know it's tempting to keep watching. I get it. But sometimes you have to save yourself from yourself and you have to realize that things just aren't going to get better. Josh Norman isn't walking through that door. Graham Gano won't start making clutch kicks. The offensive line can't get the cement blocks off their feet. I think you'll find that you're a much happier person if you just stop watching the Panthers.
I know that won't be easy. You were very kind to me a week ago, replying to my tweet and saying you've been a Panthers fan since 1995 when the team was born. That's really cool. You've supported them for 20 years and it can't be easy to let go. Again, I get it. I have trouble letting go of my sports teams as well. I know what it's like to be a fan, sticking around for the tough times, and enjoying the good times. But think about how bad this 2016 has been. There are only two and a half months left in the year. Your girlfriend just gave birth. You should enjoy these last two months with your new family in peace. Don't drag them down by watching the Panthers anymore. It's not worth it.
Your Fan
Jeremy Lambert
PS. Hope those twins take your mind away from the Panthers.
This article originally appeared on