Allen Iverson thanks Biggie, Tupac, Jadakiss, Michael Jackson during HOF speech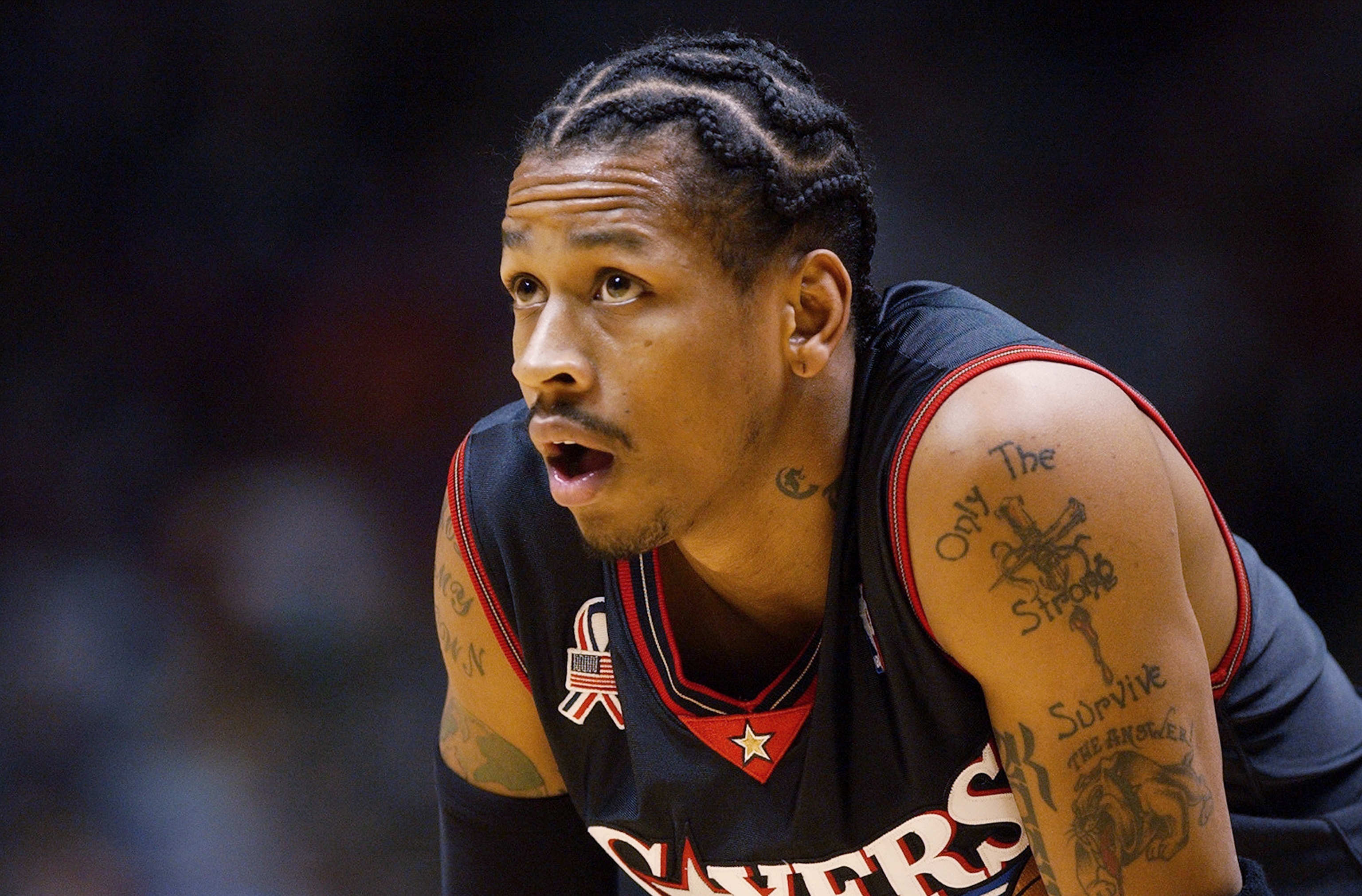 Allen Iverson thanked some musicians during his Hall of Fame speech for providing the soundtrack of his career
Today marked the day that arguably the greatest "little man" in NBA history, Allen Iverson, was inducted into the Basketball Hall of Fame. Iverson was one of the most popular players throughout the 2000s because of his never stop attacking attitude. He was also known for changing the culture of the NBA.
Iverson is widely known as being the player to bridge the gap between hip-hop culture and the NBA. From his trademark cornrows to his tattoos, the NBA had seen nothing like it before him.
Even though it seemed that the "higher ups" of the NBA didn't particularly like the culture Iverson was bringing to the league, it was his realness and willingness to be himself that made him popular and still loved today.
With that being said, Iverson is also somewhat responsible for the whole "rappers want to be ballers and ballers want to rappers" cliche. Iverson himself, along with others such as Shaquille O'Neal and Kobe Bryant, dabbled in rap during the late 1990s and 2000s.
And on the flip side, Iverson inspired many rappers to want to be NBA players themselves. They saw something relatable in Iverson, unlike the other athletic and physically gifted superstars of his time such as the aforementioned Shaq and Kobe. He was listed generously at 6-foot, 165 pounds, and many rappers thought, if he can do it, why can't I?
Today, Iverson thanked some of those rappers wanting to be NBA players during his Hall of Fame speech. Iverson thanked, "Biggie Smalls, Redman, Jadakiss, Tupac and Michael Jackson for being my theme music throughout my career."
The four rappers Iverson named were all fantastic rappers in the 1990s, including the great Biggie Smalls and Tupac. The one musician that may surprise you is Michael jackson, as he certainly wasn't hip-hop, but hey, who didn't love the "King of Pop?"
This article originally appeared on