A tipsy Allen Iverson once got embarrassed by a rapper in H-O-R-S-E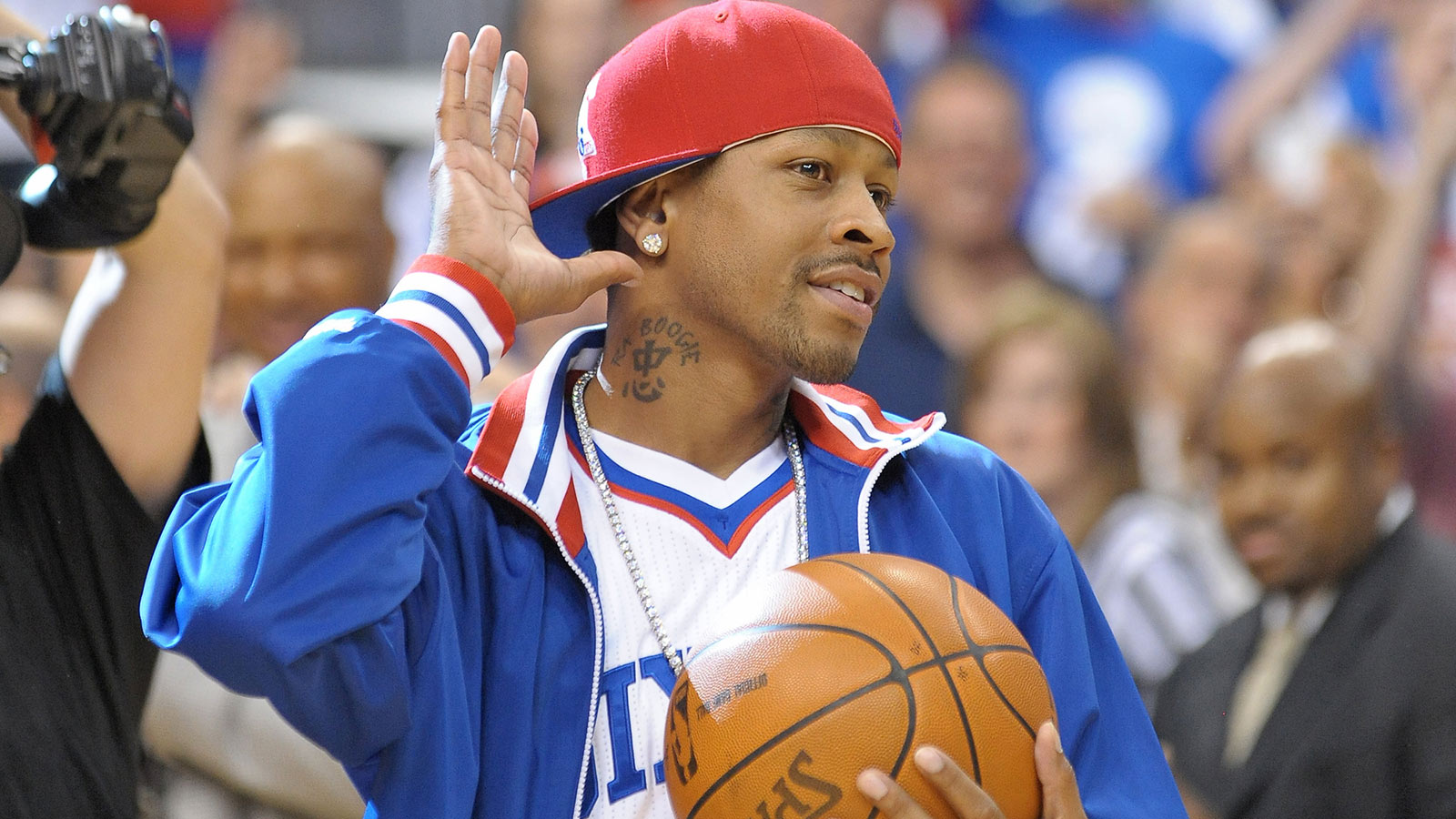 Allen Iverson's poor practice habits — in large part because of his issues with alcohol — are well-documented. That was part of his twisted charm. The former Philadelphia 76ers superstar would show up to practice late because he was out drinking and partying the night before, and then somehow manage to cure his hangover and drop 42 points that night.
But Iverson's intoxication would occasionally get the best of him, which includes the time he lost to rapper Nelly in a game of H-O-R-S-E while Iverson was inebriated.
In a recent interview with Complex, Iverson admitted Nelly "beat his [expletive]" at Jermaine Dupri's studio:
Have a lot of rappers over your career tried to come at you on the basketball court?

Not one-on-one. Me and Nelly played H.O.R.S.E. He's a friend of mine. I remember one night we went to Jermaine Dupri's studio and I had been drinking before I got there. We went into the gym and he beat my ass. Then he went on 106 and Park and bragged about it. So the next time we played, I made sure that I came prepared. I hadn't drunk anything and beat his ass. And during that game he was saying, "You need to get him a couple drinks." I told him, "Nah. Not today. You ain't going to brag on this one."
Iverson and Nelly eventually met up for a rematch at Morehead College, with a sober Iverson easily winning, H to H-O-R-S-E (via CBS Sports):
After the loss, Nelly said, "I should've given him a few drinks first. That probably would've worked a lot better."
In retrospect, it's a funny, lighthearted story. But it also illustrates the serious issues Iverson dealt with through his 14-year, Hall of Fame-worthy career, and leaves us wondering what else he could've accomplished had he been more focused on basketball.
Jovan Buha covers the NBA for FOX Sports. Follow him on Twitter: @jovanbuha.