Allen Iverson: "I knew [Embiid] was going to be great"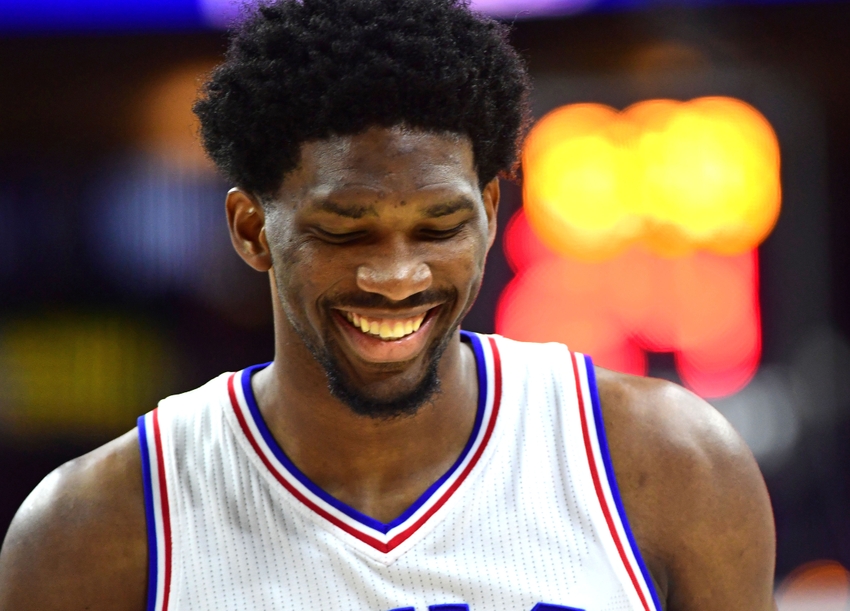 Allen Iverson was at Philadelphia 76ers practice on Thursday to talk to the players, and he spoke very highly of rookie center Joel Embiid.
Allen Iverson stopped by the Philadelphia 76ers training facility on Thursday afternoon for the Sixers practice to speak to players and give them some motivation moving forward with their season. After his speech was over, and he observed a bit of practice, Iverson met with the media to talk about the current state of the Sixers.
Of course, the team's third overall pick from 2014 who was finally put on the floor for real this year, Joel Embiid, was a hot topic. Iverson had some high compliments for Embiid.
.@alleniverson discusses @JoelEmbiid at Sixers Training Complex. pic.twitter.com/FpvosKgN5q

— Philadelphia 76ers (@Sixers) November 10, 2016
"I knew he was a great pick," Iverson said. "I knew he was going to be great, and he will be greater. He's going to only get better, and he's going to make the guys around him better as well."
What was interesting is that Iverson isn't really too swallowed up in the now, despite the clear positive play from Embiid. Embiid is showing early on that he's probably the best rookie in this year's class, and Iverson doesn't really care about that.
Iverson talked more about what's too come, saying that he's going to be even better as the years go on.
Sixers fans can only hope that Embiid can get better, because although he has been solid, there is some room for improvement in the passing department as well as the rebounding department. With so much time ahead of him in what Embiid said would be a twenty-year career, it seems reasonable to expect that with the right training, he will become that.
If the Sixers can keep bringing in legendary players like Allen Iverson to have around him as he grows, that has to be an inspiration. To see one of the greatest players from the 21st century so far in your practice as a rookie has to be a motivator to be even better.
More from The Sixer Sense
This article originally appeared on