According to one analyst, Magic's Tobias Harris is most underrated player in the NBA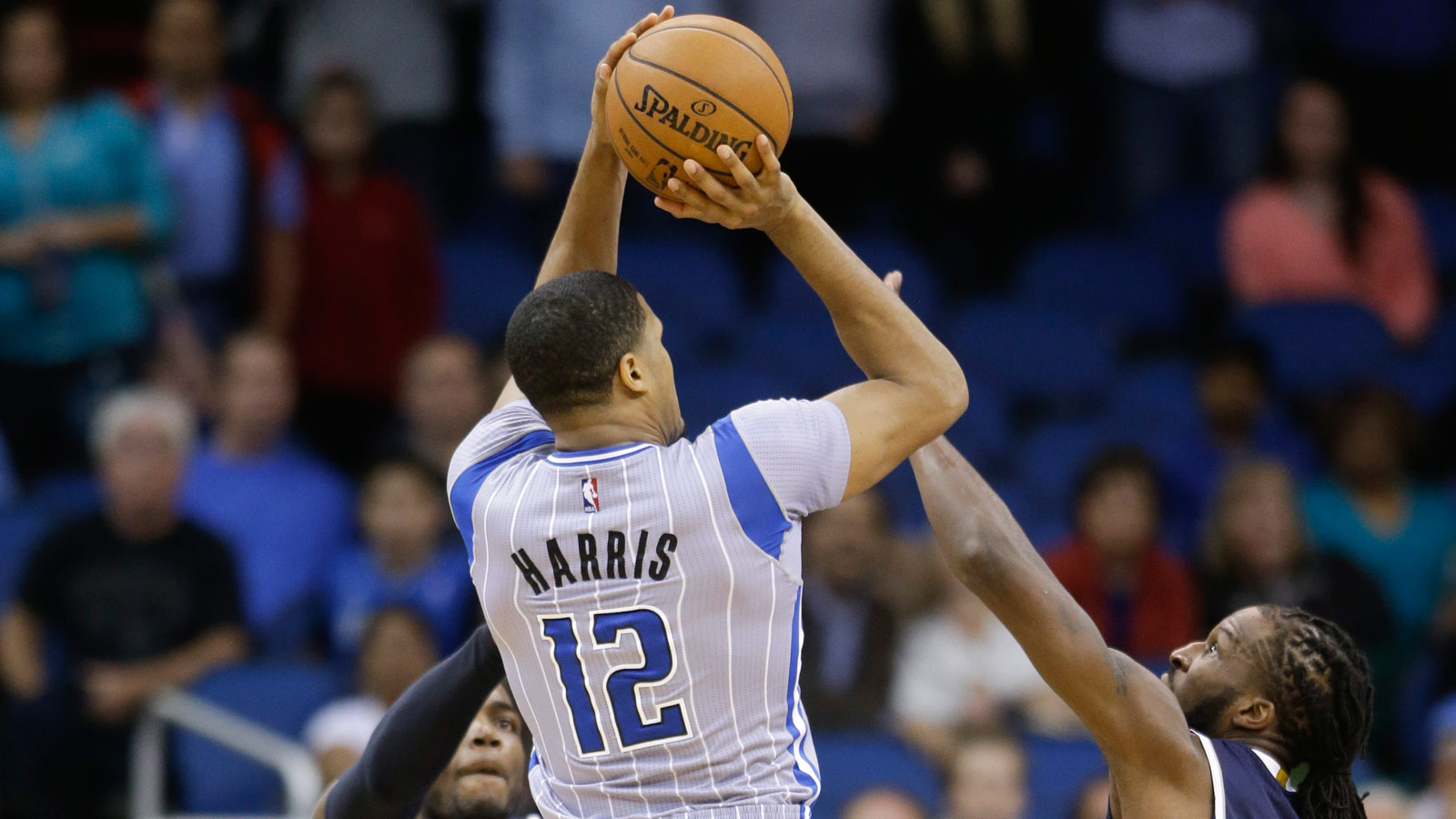 Mark Twain was not the first person to spout the witticism, "There are three kinds of lies: lies, damned lies, and statistics," but he certainly helped popularize the phrase. And for that, Tobias Harris' agent may very well be cursing the name of one of America's greatest authors, as one statistics guru has argued that the Magic forward is the most underrated player in the NBA.
The argument as presented by Steve Shea, whose resume includes work with the Dallas Mavericks as a quantitative analyst, is predicated on a new classification of position. Harris is what Shea refers to as a "versatile forward." A VF has the classic strength of a power forward and enough size to match up defensively against bigger players, but he can also knock down a 3-pointer or two when left open. In this sense, versatile forwards aren't your prototypical stretch-4s, either.
On offense, Shea uses a play against the Spurs that resulted in a Victor Oladipo 3-pointer to illustrate Harris' versatility. "This play demonstrates several things. It shows Harris's ability to handle the ball from the perimeter and create for his teammates. It shows how much respect Harris gets from the intelligent and well-trained San Antonio defense. Finally, this play shows how little space Harris has to operate on offense due to Orlando's lack of floor spacing."
On defense, Shea takes a unique approach to indicate Harris' value. He argues that it's incorrect to look at the simple FG percentage allowed by Harris (or any player), when the best defense is not a missed shot but in fact no shot at all. Along these lines, Shea defines a concept he calls Defensive Possessions Against, which is a fancy way of saying all the times a player has to defend an action involving the ball, such as a pick-and-roll or post-up opportunity. Of the Magic's main rotation players, "[Harris] had the fewest DPA, the fewest points allowed and the fewest [made shots] against. All of the data suggests that Tobias is either proficient at preventing shots when opponents attack him or opponents are not choosing to attack Tobias as often as his teammates. In either case, the data supports that Tobias is a capable defender."
It's an interesting argument, to say the least, and one that Harris should use as he enters restricted free agency this summer.
(h/t Basketball Analytics)
Photo Credit: John Raoux/AP Photo