ACC: Dennis Smith Jr. Poised For A Huge Season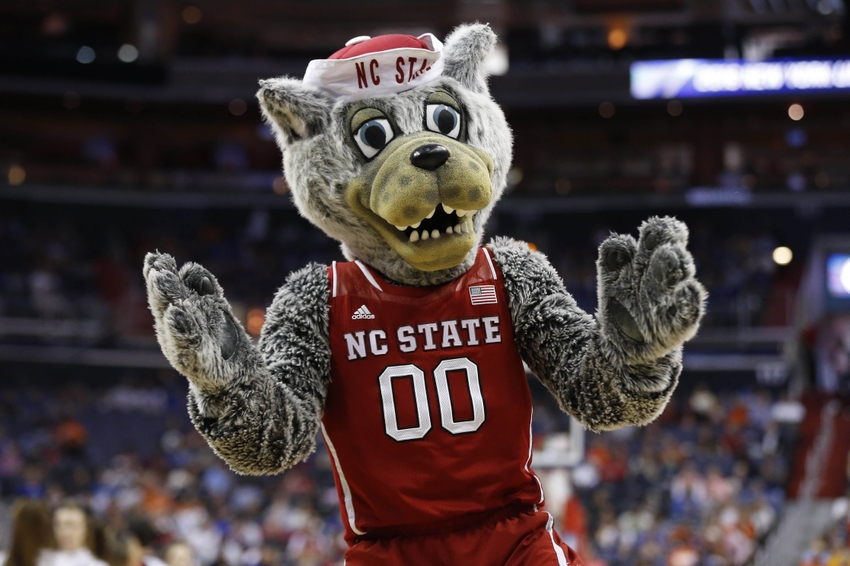 NC State point guard Dennis Smith Jr. is one of the most highly regarded point guard prospects in the nation. Can he lead the Wolfpack to a special season before heading to the NBA?
You don't have to have "one-and-done" players on your roster to win in college basketball, Villanova proved that last season, but it sure doesn't hurt. Those guys are the most talented players, after all.
John Calipari has been on the one-and-done train since the beginning. Mike Krzyzewski recently got on board, and it helped him win his fifth national championship in 2015.
Jahlil Okafor, Justise Winslow and Tyus Jones helped Duke win a title before jetting off to the NBA after one season. College coaches will take that trade-off every time.
Mark Gottfried and NC State are now dipping their toes into the one-and-done waters, in hopes that it well help them navigate this season's loaded ACC.
The Wolfpack bring two elite prospects to campus this season in Omer Yurtseven, a 7-foot center from Turkey, and the jewel of the class, point guard Dennis Smith Jr.
Smith is a 6-foot-2 point guard from Fayetteville, N.C., and a supreme talent. When he committed to the Pack last fall he was the No. 1 ranked point guard in ESPN's top 100 high school rankings.
He was forced to sit out his senior season after he tore his ACL at the Adidas Nations tournament in August 2015, limiting his exposure post-commitment.
The silver lining of the injury was that it allowed him to enroll in NC State in January, giving him an extra semester to get to know his teammates as well as the coaching staff.
Not to mention rehab his knee with NC State's training staff.
At the time, he seemed thrilled to begin his NC State experience earlier than expected. He spoke with Tom Shanahan of the News And Observer about that excitement in January.
"It's a dream come true to for me, having grown up an N.C. State fan," Smith said. "For the way they recruited me, I was happy to show loyalty and commit. I'm excited to be a part of the program."
"I have a ton of confidence in myself, like every guy should," Smith said. "But I can't control (expectations). All I can do is go out and try to win games."
When you see him play in person it's easy to see why he's so confident. I was in attendance for NC State's exhibition game against Lynn University, and Smith stole the show.
He was the best player on the floor, despite it being the first organized basketball game he'd played since last August.
Smith looked like a complete point guard. He made plays for his teammates, finishing with a team high six assists. He showcased his three-point shot, shooting 2-for-4 from outside.
He attacked the rim and finished through contact, shooting 6-for-10 on two-point field goal attempts and 5-for-6 from the free-throw line. He ended the game with 22 points, six assists, and five rebounds in a tidy 28 minutes. He barely broke a sweat.
Effortless is the best word to describe the controlled dominance he displayed.
Admittedly, Lynn University is a Division II school without a player even close to ACC caliber, but Smith's impressive skill-set was still apparent. He's the real deal, and the hype is warranted.
Depending on which outlet you peruse, Smith is projected to be anywhere between the first and fifth pick in the 2017 NBA Draft. He and Washington's Markelle Fultz are by far the best point guard prospects in the country.
NBA teams in serious need of a point guard, looking at you Philadelphia 76ers, would love to have either one of them.
The Wolfpack is loaded with talent this season. Their top five recruiting class, an assortment of solid returning role players, and a talented transfer in Torin Dorn led to the ACC media picking them to finish sixth in the conference this season.
Smith was also pegged as the Preseason Rookie of the Year. NC State's other NBA prospect, Omer Yurtseven, is suspended for the first nine games of the season, but once he returns they'll have depth and talent in both the backcourt and the frontcourt.
It's been awhile since NC State fans could have sky high expectations. With Dennis Smith Jr. leading the team it feels like the sky is the limit.
This article originally appeared on