Aaron Gordon readies to do 'everything' for Orlando Magic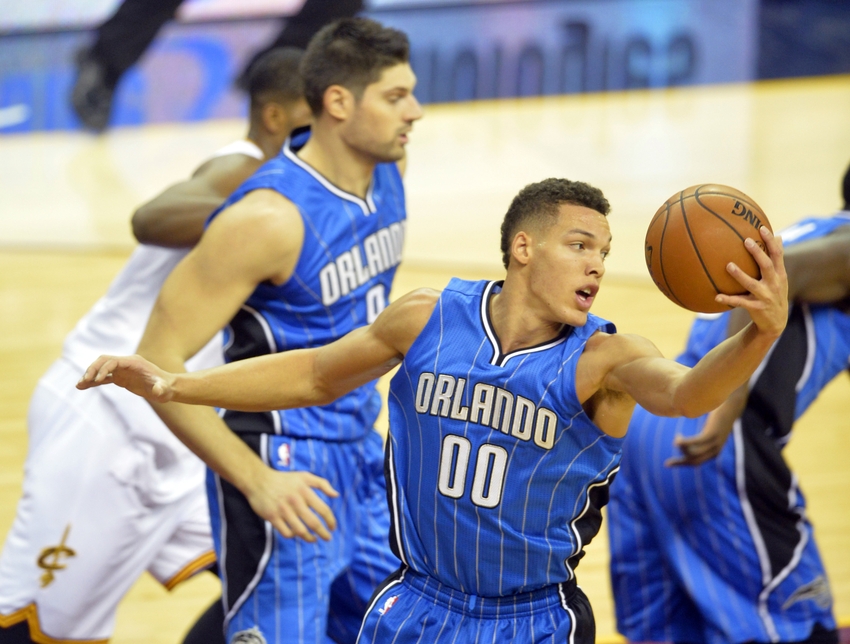 Aaron Gordon has had a busy, hard-working summer. As the Orlando Magic prepare for training camp, he says he expects to do everything for his team.
The Orlando Magic will have a new look when they arrive to training camp in a few weeks. There will be a lot of pressure too. And a lot of growth that has to come together.
The Magic will rely on a lot of young players stepping up to new roles. Players like Aaron Gordon will have to do more. A whole lot more to make the kind of gains the team wants to make this coming season.
Gordon will have a special focus.
Gordon was the fourth overall pick from the 2014 NBA Draft. He is entering his third year and looking at an extension this summer or a contract year the next. And through two years, he has yet to define his position.
This year will bring a lot of clarity for Gordon and for the Magic in general. Things will happen one way or the other. And especially for Gordon.
He averaged 9.2 points per game and 6.5 rebounds per game, healthy for almost the entire season after breaking his foot early in his rookie year. After the Magic traded Tobias Harris, Gordon saw his numbers increase to 12.0 points per game and 7.3 rebounds per game. There was clearly something there.
Still, there are questions about Gordon. He still largely split his time between the two forward positions (leaning 60-40 to power forward, according to Basketball-Reference). This year, it seems almost certain he will play small forward more with Serge Ibaka and Bismack Biyombo added to the roster. The thought is Frank Vogel may use him similar to the way he used Paul George in Indiana.
As Gordon told Alex Kennedy of Basketball Insiders, Vogel is going to ask a lot from Gordon and expects to use his versatility to its fullest:
"I think he wants me to do a whole lot of everything, from defending to distributing to scoring," Gordon said. "We're going to need to score the ball this year and I'm looking to take on a bigger scoring role. Defensively, I want to guard the best player on the other team every night. These are things that I want, but they are also things I want from my teammates. I want them to say, 'No, I want to guard the best player.' And we have those type of players. Serge, Bismack, Jeff [Green], EP [Elfrid Payton] are guys who would love to do that. They all want that challenge and I love playing with guys like that. It's always team-first with me and I'm going to do whatever I can to help my team win."
Gordon has a long way to go to get to the Paul George level. But he seemed willing and able to do the work this summer.
He told Kennedy he has been working out two, sometimes three, times per day. Gordon has worked on improving his jumper, shooting under pressure and shooting off the dribble. He also has worked more on his pick and roll offense, as he anticipates he will be running the play a lot with the Magic's loaded front court.
Gordon could very well come to training camp a very different player than when he left at the end of the season. Everyone remembers the confidence and strong offensive play he had between his rookie year and Summer League before he broke his jaw in July. And that was just after two months.
He said he has been healthy all summer — something that felt like a must for his development.
Gordon foresees himself doing anything Vogel asks of him. If that means he has to go to the block and take advantage of a smaller player, he will. If that means taking a bigger player away from the basket to run a pick and roll or spot-up, that is what he will do.
Gordon has always been a bundle of potential. He will truly have to do it all for the Magic to succeed this year.
The team has not come together yet, but Gordon said everyone he has texted seems intently focused on making the Playoffs. There is no doubt to Gordon where this team is going to go.
More from Orlando Magic Daily
This article originally appeared on