Aaron Brooks Continues to be the Catalyst for the Indiana Pacers' Second Unit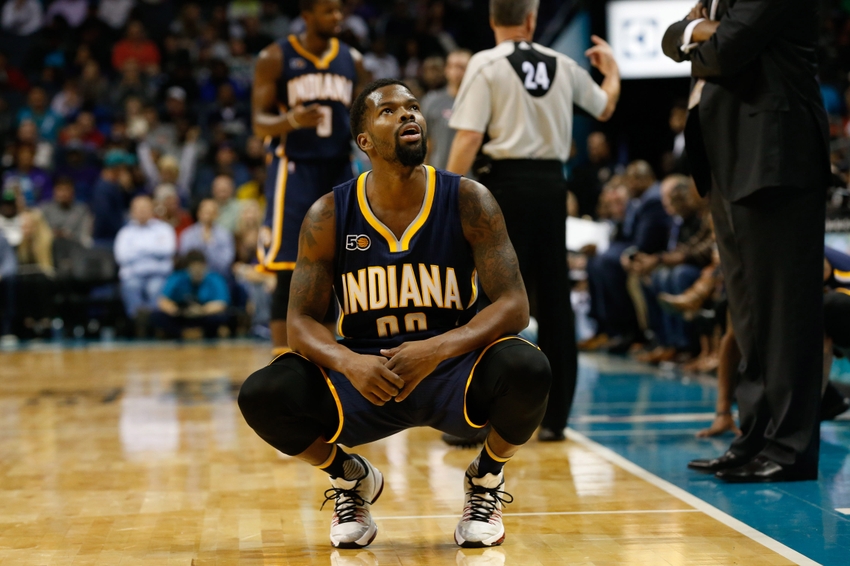 The Indiana Pacers expect backup point guard Aaron Brooks to continue to create offense for their second unit.
When Aaron Brooks arrived in Indiana, Larry Bird wanted him to do two things — create opportunities for others and knock down shots.
Brooks is doing just that, even if his debut with the team was delayed for a few games.
When he was out with a knee injury for the first three games of the season, the Indiana Pacers missed his presence. Even though he struggled during the preseason, Brooks is a guy that brings a lot to the table as a backup point guard. Speed, offensive ability and play-making highlight his repertoire. Now that he's healthy, he's showing all of that.
Brooks is shooting 41.7% from three-point territory. He's come in and hits some tough shots while also averaging 3.8 assists per game in 16.8 minutes per game.
Larry Bird always wanted a backup point guard who can get into the teeth of the defense and make things happen. Ty Lawson did that last season — at times — but wasn't nearly as effective as Brooks has been so far with the Pacers.
Aaron Brooks is now 31 years old. He had a bit of a reputation earlier in his career, but like what many players do he learned to play whatever role was needed to win, much like teammate Monta Ellis. They're both happy as long as the team winning. Personal stats are accolades are irrelevant now.
Another thing Aaron Brooks is doing well is getting a guy like Al Jefferson in rhythm. Last night, Brooks made a great pass, getting Big Al an uncontested layup. Brooks found Jefferson again less than a minute later for a short jumper.
Jefferson went on to have a huge night for the Pacers off the bench with 18 points. It's little things like that Brooks is doing that makes the team better.
If Aaron Brooks can keep playing well, the Pacers will be a lot more comfortable deploying their second-unit. The main problem with the second-unit so far is defense and if they can't pick it up on that end of the floor, the starters will be forced to see extended playing time.
More from 8 Points, 9 Seconds
This article originally appeared on