A Rested Joel Embiid Could be Trouble for the Indiana Pacers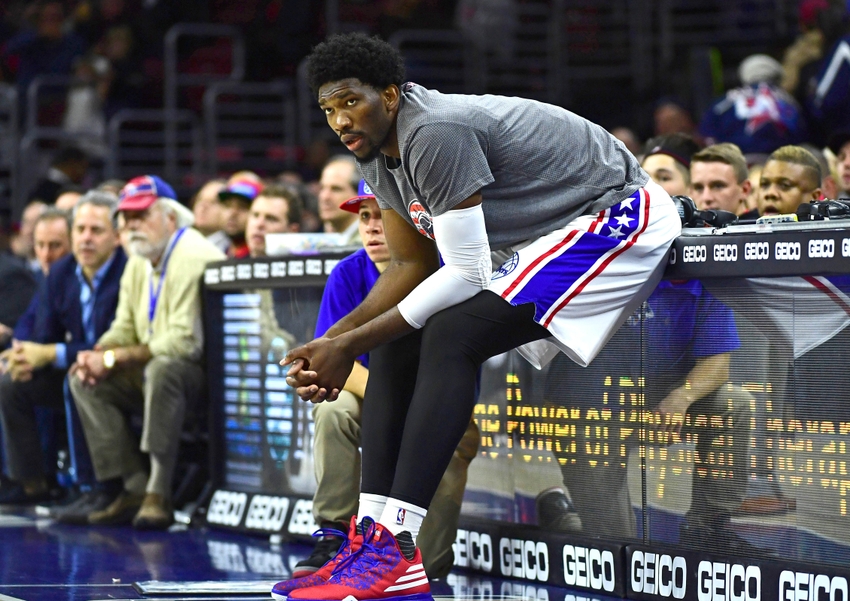 Joel Embiid, one of the more entertaining and talented young players in the NBA, will not play against the Indiana Pacers on Wednesday night in Indianapolis.
The Indiana Pacers may have lucked out here as Joel Embiid is simply resting when he skips out on tonight's game.
Embiid has been giving opposing teams around the league fits because of his skill-set, scoring 17.6 points and grabbing 6.8 rebounds a game.
He's a massive human being at 7'0″ and 249 pounds. He uses that build to his advantage, and can even knock down shots from the perimeter.
The Pacers can look forward to not playing against him on Wednesday but will have to prepare for him on Friday night when the Pacers travel to Philadelphia to play the Sixers again.
Myles Turner will have the job of guarding Embiid on Friday. Turner has had his good moments, but has also struggled to contain future/current star centers.
For instance, when the Pacers played the Kings in Sacramento last season, DeMarcus Cousins went off. Cousins wasn't Myles Turner's sole responsibility, but he really ate every Pacer big man alive that night. He finished the game with a (then) career-high 48 points.
Embiid and Cousins are similar. They're both very strong big men with great post-moves and a three-point shot. The good news here is that Joel Embiid will continue to be on his minutes restriction.
One monster performance can kill you, though, so the Pacers will have to make sure they can contain Embiid on Friday night.
It's also worth mentioning that Sixers' big man Jahlil Okafor is probable to play on Wednesday night. He, like Embiid, has been eased into the season with a minutes restriction. Okafor is a load in the post as well, so the Pacers will have to prepare for him.
It's well known that the Pacers have been struggling to get consistency from the roster. Playing the Sixers — who are still winless on the season — is a perfect time to try and get things going. You can't take any team in this league lightly, though.
The Sixers will compete, as they've shown through the first six games of this season.
This article originally appeared on