A Look Into Future Mavericks Free Agent Targets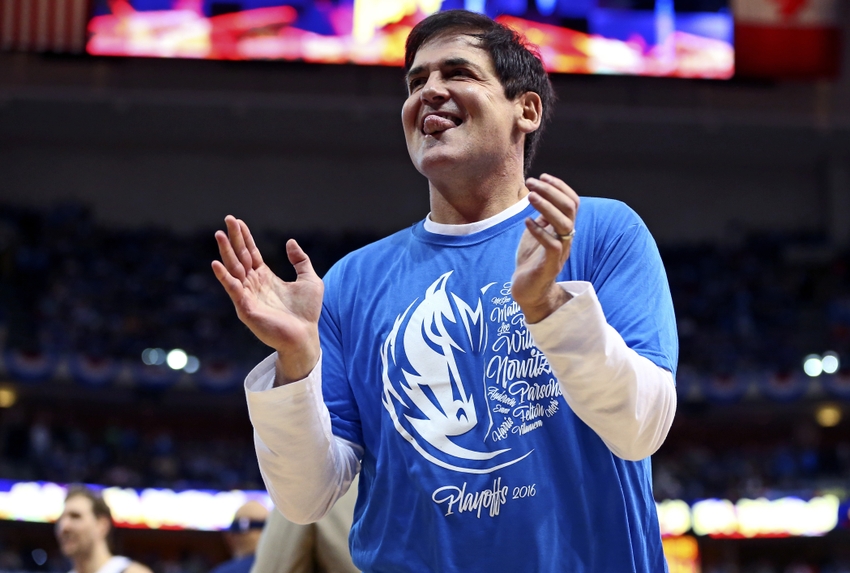 Although the 2016 NBA season hasn't gotten underway yet, I'm going to look into possible free agent targets for the Dallas Mavericks next summer.
Finding a star free agent and bringing him to Dallas has been nearly impossible the last few years. There is certainly always huge names being targeted every year. But, there's an issue with that. You have to bring the guys in. Wanting them isn't enough.
Some names that have had serious talks with Dallas and ended up going elsewhere include Chris Paul, Dwight Howard, DeAndre Jordan, Hassan Whiteside, and Mike Conley.
The most brutal miss was DeAndre Jordan in a landslide. Dallas had a verbal agreement with Jordan, and the day Mark Cuban went to sign him, he was basically forced to return to Los Angeles. Not that he didn't want to go back, but he certainly wasn't given much of another option when Clippers teammates showed up at his house on signing night.
This offseason features some huge names, just like most years. Another key factor to this time around is the salary cap rising once again. Dallas certainly look to bring in a max contract guy, and they'll also more than likely be prepared for the letdown they normally receive. Here's some guys that will be targeted.
Derrick Rose
CBS Sports reported that Derrick Rose is already looking forward to testing his luck as a free agent next summer. The question is, is he just putting that out there so New York will pay him?
For Dallas, it makes sense to target Rose if he does decide to talk to other teams. Deron Williams is the starting point guard this year on a 1 year deal. Behind him is J.J. Barea and Devin Harris; two guys who won't be starting.
Derrick Rose actually was rumored to be involved in a trade to send him to Dallas right before he was dealt to the Knicks. This was because Chicago was in rebuilding mode and they chose to shop Derrick Rose instead of Jimmy Butler.
In the end, he didn't end up in Dallas. But, this summer could change that. Dallas will push heavy for a point guard in free agency, and Rose may very well be the best option they have.
Dennis Schroder
If Dallas plans to hit big with a free agent in the point guard category, it will have to be either Rose or Schroder. These two guys are the only real intriguing names at the position that will be available.
In some cases, it makes sense to even prefer Dennis Schroder over Rose. He is lightning quick, hasn't had nearly the injury concern of Rose, and is younger.
It seems as if the Hawks were ready to make him their starting point guard when they traded Jeff Teague. But, that doesn't necessarily mean he stays. Atlanta will be granted the option to match any offer he gets. But, there will be tons of money going around this offseason. It'll be interesting to see what Atlanta does here.
If Dallas could land Schroder, it would provide a young, speedy point guard who can attack the rim and pass very well. This is something the Mavericks haven't had in a long, long time.
Blake Griffin
Thinking about Dallas pursuing a Los Angeles Clipper in free agency is scary. Last time this was attempted, we all know the outcome. But Blake Griffin has become an intriguing name to all teams around the league.
Blake Griffin will get at least a look from about every team this off season. A few scenarios in the past with the Clippers make it not seem so impossible that he could leave when he becomes a free agent this summer. Also, it isn't crazy to imagine the Clippers letting him go for these things. Getting suspended for punching a staff member headlines that list.
Griffin has had some off the court issues, and also some injury concerns. But, there's no denying his skills. Blake Griffin is the most dominant power forward in the game today, and it's not really close. He would be a huge part of any team.
Dallas will more than likely shoot Blake Griffin an offer at a meeting and be granted one. This will get our hopes up, then we'll see where it goes from there. Recent history tells it won't end good, but you never know.
Paul Millsap
Paul Millsap defines consistency. He has been such an underrated player in this league for years. The Atlanta Hawks will do anything they can to keep him next year, but he's going to want to get paid.
Millsap has a player option, but it would be expected that he declines that to become a free agent and chase money. There's no reason why he wouldn't with the salary cap going up once again next summer. Atlanta will have a couple people needing paid, so it'll be interesting to see where they choose to use their money.
If Dallas could land Millsap, it would be a perfect replacement for Dirk Nowitzki. He is 31 years old, but the Mavericks are hoping to develop Dwight Powell into their future starter at the power forward position. Unless things change quickly this upcoming season, Powell won't be ready to take on that role. Millsap would be such a good piece to bring in and teach him some more, just like Nowitzki has been doing.
Millsap is actually a name that seems more likely than people would think to land in Dallas. He is going to want to play with guys who want to win. Also, if Dallas can land Schroder, that may be the finishing touch on reeling in Millsap.
Nerlens Noel
Dallas will be in trouble at the center position again this offseason when Andrew Bogut's contract expires. The first move will more than likely be to resign him. But, that isn't a sure thing.
Nerlens Noel has been plagued with injuries throughout his entire NBA career. The 76ers have went ahead and drafted two other centers in the meantime. Basically, one has to go. The 76ers actually made it clear they wanted to retain Noel and trade another guy, but that hasn't happened yet. If Noel makes it to free agency as still one of the three centers on the roster that could become a star, you'd have to imagine he's the one to go.
Dallas could jump right on Noel and offer him a max deal. Philadelphia could match the offer because he will be a restricted free agent, but there's no sense in matching a max deal on a guy who is crowded with two other future max deal guys. Something's got to give.
If Noel could stay healthy this season and land in Dallas, this would be a huge pick up. He is the force down low Dallas has beens searching for. This would be one of the biggest signings in a long time for the Mavericks.
This article originally appeared on