Sixers were targeted to help facilitate trade between Heat, Grizzlies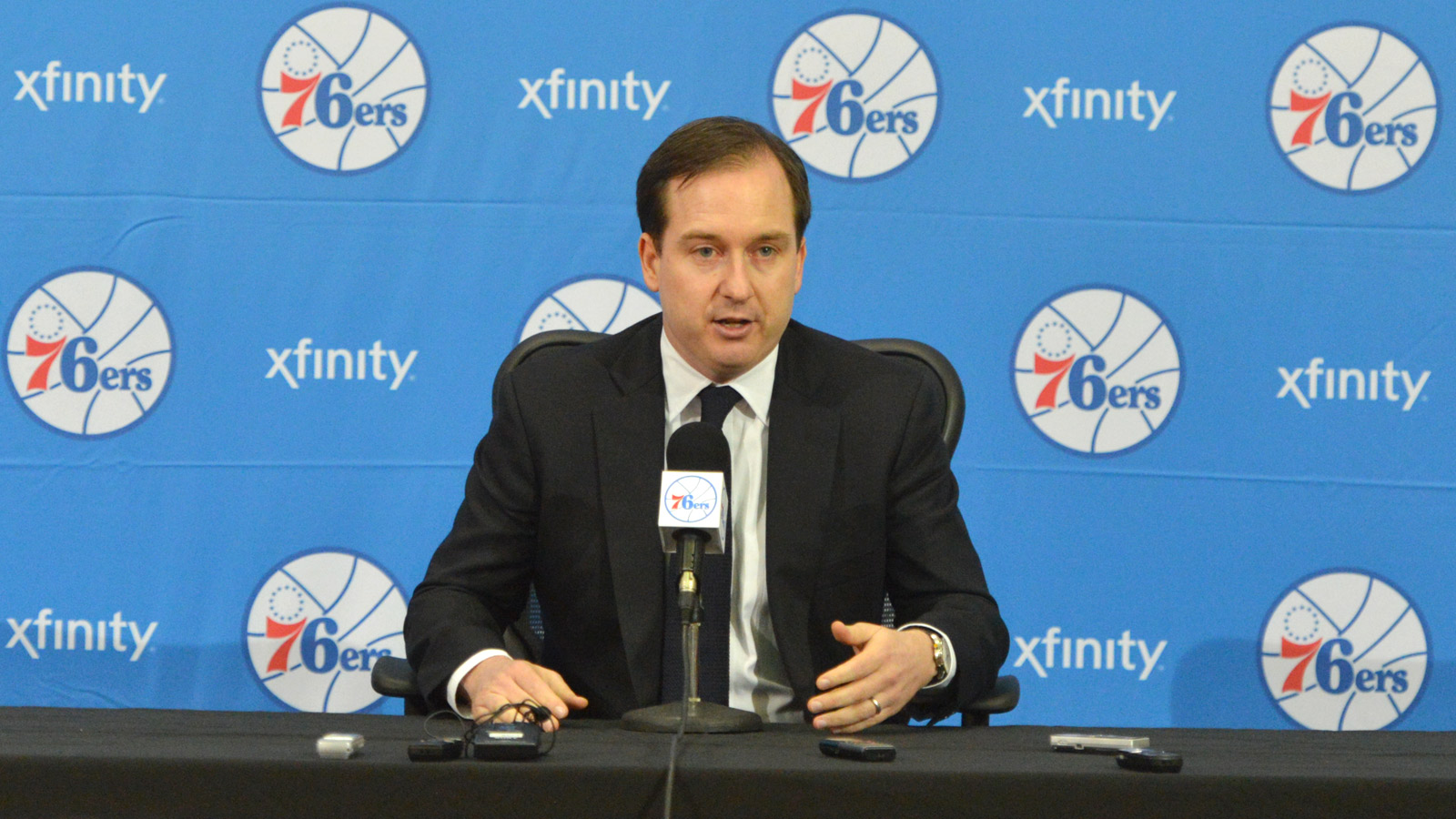 The Heat and the Grizzlies completed a four-player trade on Tuesday, but they had attempted to get a third team involved.
Memphis needed immediate help after getting off to a rocky start, which included suffering an embarrassing 50-point loss at the hands of the defending champion Warriors. So they sent Beno Udrih and Jarnell Stokes to Miami in exchange for Mario Chalmers and James Ennis.
But Miami won't necessarily keep those players, as ESPN's Marc Stein notes, so a third team would have helped make everyone happy — and the Philadelphia 76ers are usually the first ones to be called when these types of situations arise.
Philadelphia is usually barely meeting the league's minimum salary requirement, and knows that winning isn't in the cards for the immediate future. The 76ers are happy to take on contracts or lackluster talent if the price is right, which usually means landing a draft pick in exchange for their services.
Evidently, there were none to be had in this particular situation, so the Sixers decided to pass.
League sources told ESPN.com the Heat asked the Grizzlies for more time, after the sides agreed in principle to a trade framework Tuesday, to try to recruit a third team to absorb the contract of either Udrih or Stokes. Then the teams went ahead with a direct deal Tuesday night, after no third team agreed to join in, bringing a culmination to trade talks that had been going on for days.

Sources say Miami could elect to keep searching for trades for both Udrih and Stokes as it seeks to further reduce its luxury tax bill. The Heat had made both Chalmers and veteran big man Chris Andersen available via trade in the summer in hopes of ducking out of tax territory.

Sixers were a team targeted to faciliate in Heat-Grizzlies trade but involved parties couldn't make it work.

— Jeff Zillgitt (@JeffZillgitt) November 10, 2015

MORE NEWS:

Want stories delivered to you? Sign up for our NBA newsletters.