76ers See Development Asset for Joel Embiid in Ilgauskas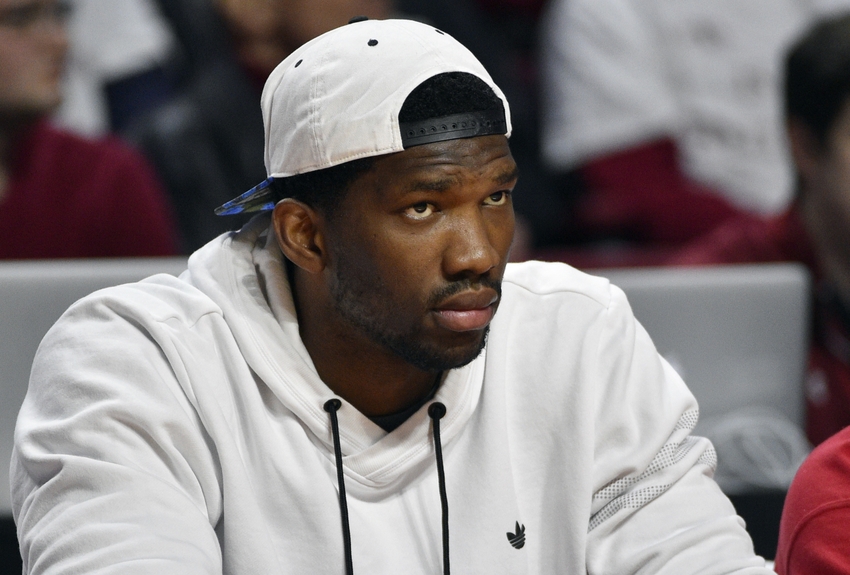 The Philadelphia 76ers big man Joel Embiid is being mentored by Zydrunas Ilgauskas, who has gone through some of the same troubles as Embiid.
Tuesday morning, Keith Pompey of Philly.com reported former NBA center Zydrunas Ilgauskas was at training camp for the Philadelphia 76ers. He's a mentor of incoming rookie center Joel Embiid.
Zydrunas Ilgauskas attended the #Sixers training-camp practice. He's a mentor to Joel Embiid.

— Keith Pompey (@PompeyOnSixers) September 27, 2016
Last November, Bob Cooney of Philly.com was first to report the relationship:
"This is the second meeting that they have had. They seem to be developing a pretty cool relationship. His story is real, and it really resonates with Joel on the pitfalls of it all and the mental side of it all and the discipline to take care of your body to get back on the court"
– Brown on Ilgauskas
Ilgauskas has worked with the Cleveland Cavaliers in a prospect-evaluation role since 2012. But this is about the development of Joel Embiid.
As head coach Brett Brown mentioned to Cooney, Ilgauskas suffered from two major foot injuries. Ilgauskas would miss his entire rookie season, suffering from a broken navicular bone in his right foot. While Ilgauskas was able to return for his second year with the team, he would go on to play in only 29 games the following three seasons.
For over two years now Sixers fans across the nation have been polarized with how fascinating Joel Embiid truly is. Its not often you see a prospect with the attributes and sheer body-type of Embiid.
Unfortunately, since drafted in 2014 by the Sixers, Embiid has been sidelined with two right foot surgeries himself (navicular bone, like Ilgauskas). 
The relationship
Ilgauskas, even after all the foot problems he endured, was able to return in 2002 to full health, and go on to play in 732 games for the Cavaliers and Miami Heat, and as previously mentioned, became a two-time all-star.
With that in mind, the Sixers trust in Ilgauskas appears wise. There couldn't be a better option than Ilgauskas to mentor Embiid into success. With the related injury history, body-size, and overall mindset of what it takes to come back from such a devastating injury, this is the guy for Embiid to listen to.
All things considered; allowing a former big-man with many similarities help ease the ride along for Embiid is a great decision by the Sixers. Not to mention, he's a terrific asset into the development of Embiid.
More from The Sixer Sense
This article originally appeared on