Report: Embiid's refusal to wear walking boot may have caused need for second surgery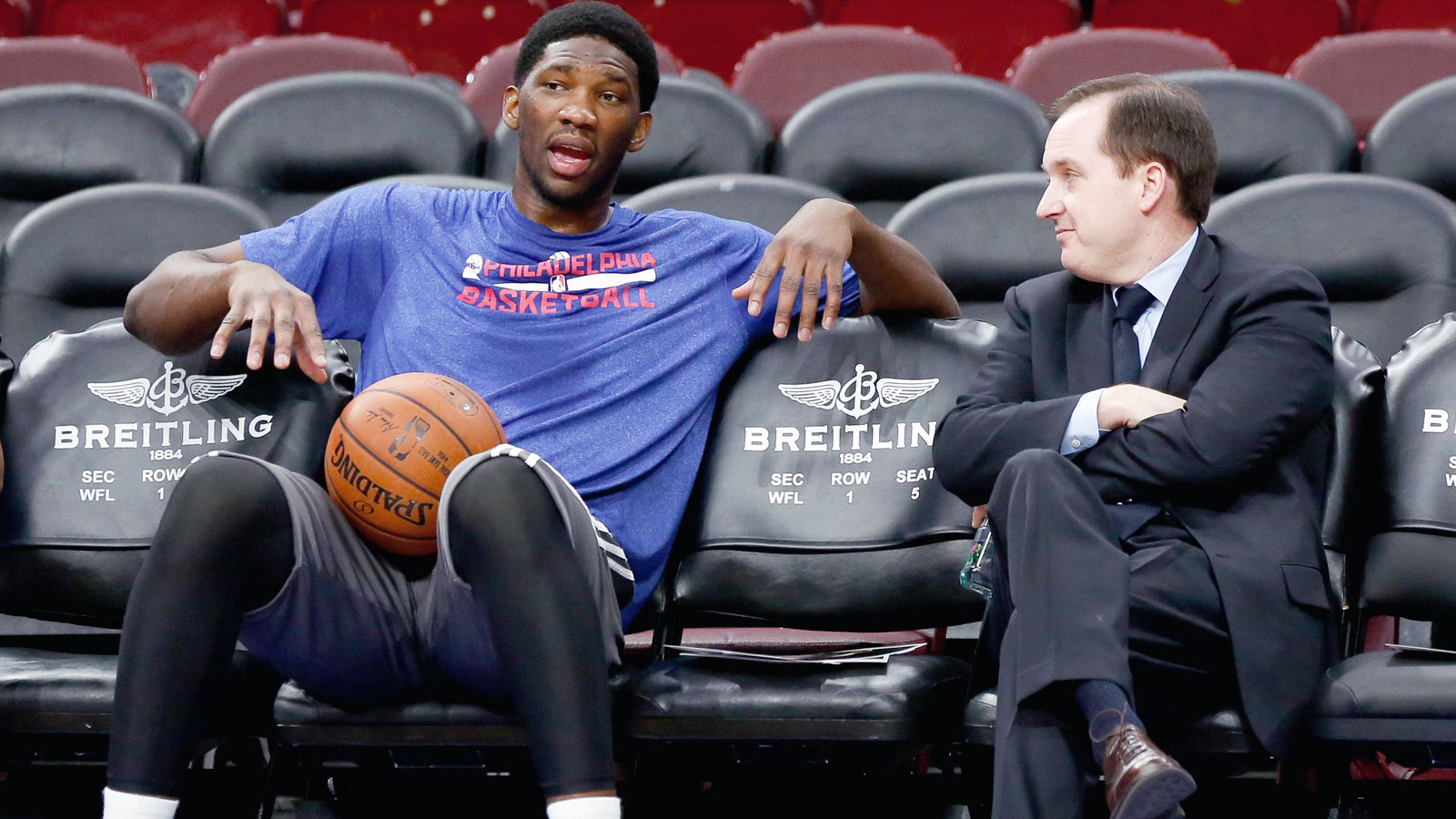 Joel Embiid had injury issues entering the NBA that the 76ers were well aware of before deciding to draft him in 2014.
But they had no idea his attitude toward rehabilitation would be so poor, nor did they expect an extreme level of insubordination.
A report from Brian Geltzeiler of The Cauldron details some of it, and the parts about Embiid going to Las Vegas against the team's wishes and refusing to wear his walking boot as prescribed are what stand out as being particularly egregious.
It's worth remembering that Embiid wasn't experiencing any pain in the foot, which may have been the reason for his more relaxed outlook on the rehabilitation process. But considering all that the franchise has invested in him, the team's brass probably expected a little more cooperation.
Embiid's lax approach to his rehab and the circumstances surrounding the second foot surgery he needed this past summer — which appears like it will cost him the entire 2015–16 season — has caused the organization much anxiety. The simple task of getting Embiid to consistently wear his walking boot was a challenge for the franchise, and multiple sources suggested that some people in Philadelphia's front office wonder whether a second surgery would have been necessary if Embiid had worn the boot as much as he was told to.

Also, according to multiple sources, Harris did not want Embiid to attend the annual Las Vegas Summer League this past July so they could proceed with the surgery on his navicular bone. Brown and Hinkie were both given strict instructions by Harris to keep Embiid from going to Vegas, yet each of them put the onus on the other to handle the job, and neither did.

Embiid was determined to go to Vegas to party for the balance of the 10 days of summer league. While Embiid was in Vegas, he was mandated to wear the walking boot in advance of the second surgery, but Embiid not only refused to wear the boot, but he carried himself as if nothing was wrong with the foot, shooting jumpers and even occasionally dunking. These actions have given rise to the theory that Embiid actually re-broke his foot, rather than the initial injury not healing properly. It also led to Embiid having the surgery a month later than the club originally had hoped.
MORE NEWS:
Want stories delivered to you? Sign up for our NBA newsletters.