WATCH: Jahlil Okafor finds Nerlens Noel for the alley-oop slam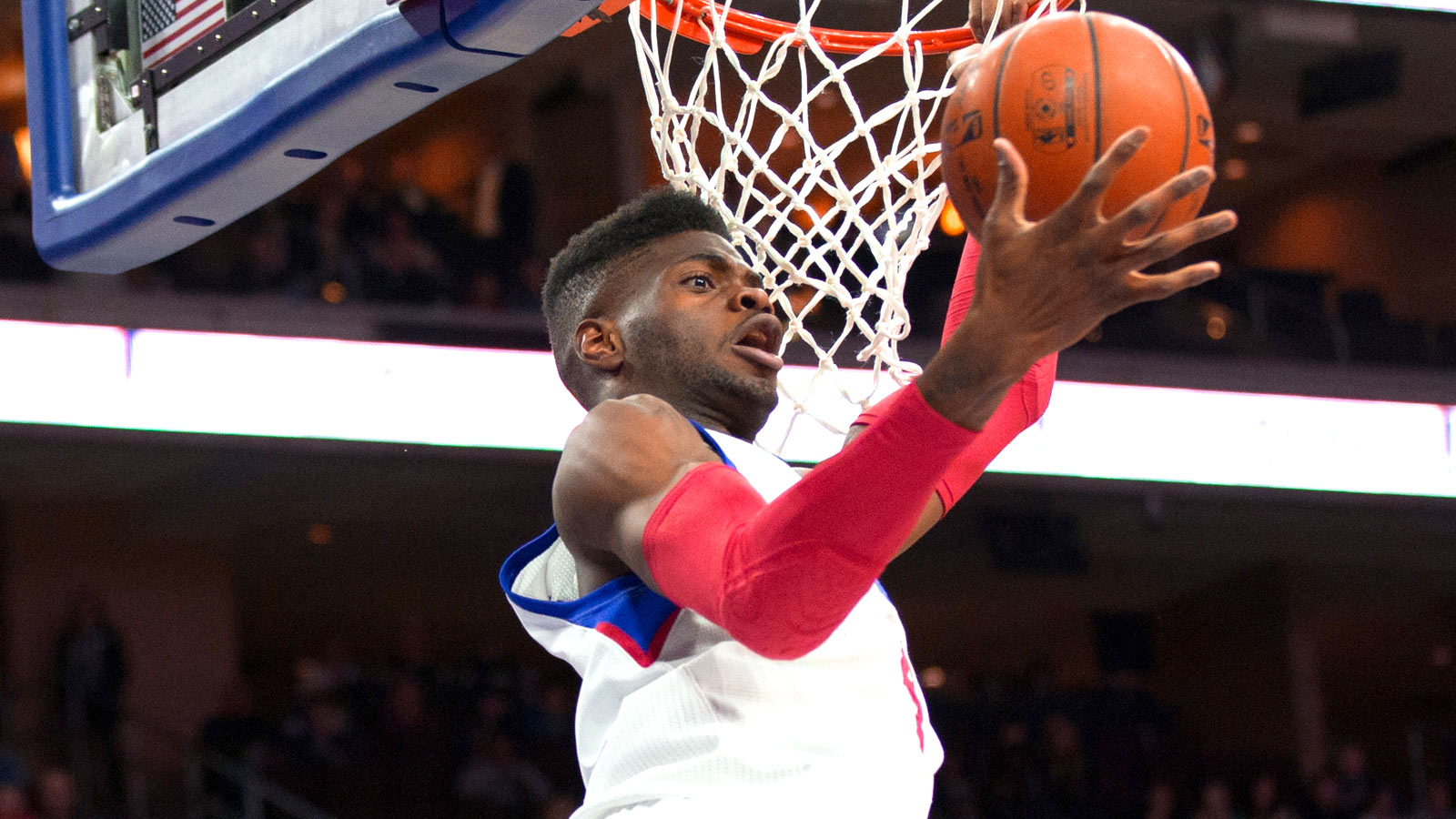 When the 76ers selected Jahlil Okafor with the third overall pick in this summer's draft, some wondered how he'd fit playing alongside Nerlens Noel, and whether or not he'd be a duplication of talent already in place on the roster.
If this play from Sunday's preseason game against the Nets is any indication, things should end up working out just fine.
MORE NEWS:
Want stories delivered to you? Sign up for our NBA newsletters.