Jahlil Okafor may be less than 100 percent to start the season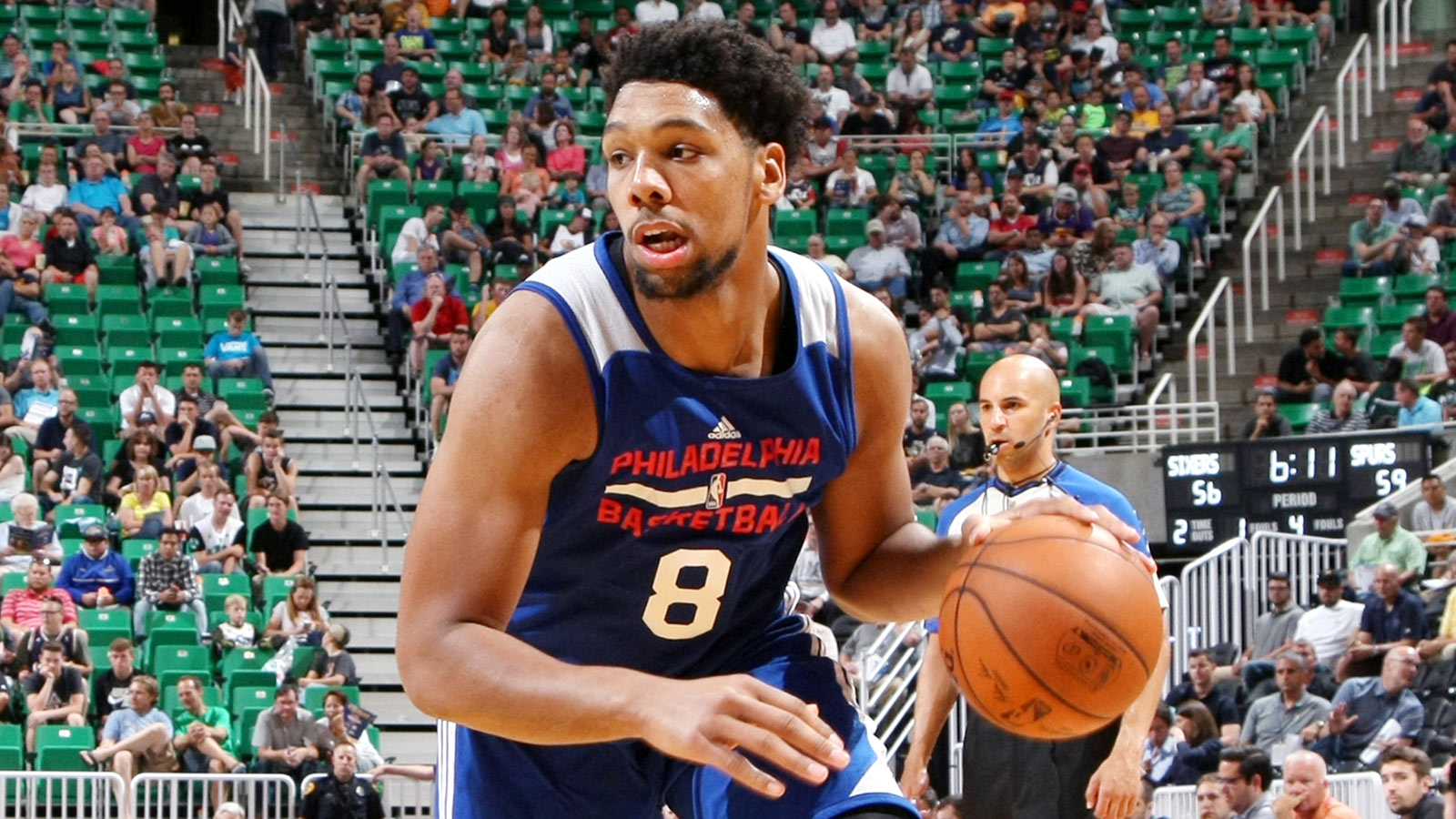 Jahlil Okafor has been held out of preseason games and practices, but he insists there is no injury to speak of.
Philadelphia may just be taking an extra-cautious route where their latest prized rookie is concerned, but due to what Brett Brown views as a conditioning issue, it's possible that Okafor may be less than 100 percent to start the season, as Bob Cooney of Philly.com reports.
IF THERE IS one thing 76ers fans are used to, it's having their centers' arrival delayed. From Andrew Bynum to Nerlens Noel to Joel Embiid, and now Jahlil Okafor?

Bynum never took the court after a blockbuster trade in the summer of 2012, Noel was shut down his first season while recovering from a knee injury and Embiid will miss his second straight season due to a fractured bone in his foot. And while Okafor isn't sidelined with a serious injury as the three big men before him were, it doesn't appear that he'll enter the season at 100 percent.

"It's not fair to him, it's not fair to put him in that situation (to be fully ready by opening night)," said Brown. "The end game, I hope, will be about 32 minutes, maybe even more. But it's really based on his fitness. He has no right to come out and be fit right from this injury. So I have to be smart with the minutes I give him. That is the end game that I hope to get to, 32 minutes. It's going to be based on if you can go hard for four eight-minute stretches. If you can go for four eights, then that's a good thing."
MORE NEWS:
Want stories delivered to you? Sign up for our NBA newsletters.