76ers 94 – Raptors 89: No good news
The Raptors came out flat against the resurgent 76ers. Unlike many of Toronto's games in which they catch fire, the offense never sparked, and it failed in crunch time.
The Toronto Raptors were overdue for a stinker, et voila, it arrived. I'm hard-pressed to imagine a worse result for a single game. Not only did the Raptors shoot abominably from everywhere, they added to their injury woes. Oh yeah, they lost, to boot.
The Raptors have been fortunate on the injury front for most of the last few seasons. Has our team's luck run out? We had 2 head injuries in this game, to add to the one suffered by Lucas Nogueira against the Nets.
DeMarre Carroll's head was in a vulnerable spot as he was falling under the Raptors' basket. His tumble was accelerated by the knee of Pascal Siakam, then his foot. After that double thumping, Carroll didn't move for a scary long time, though he did finally leave the court without the aid of a gurney.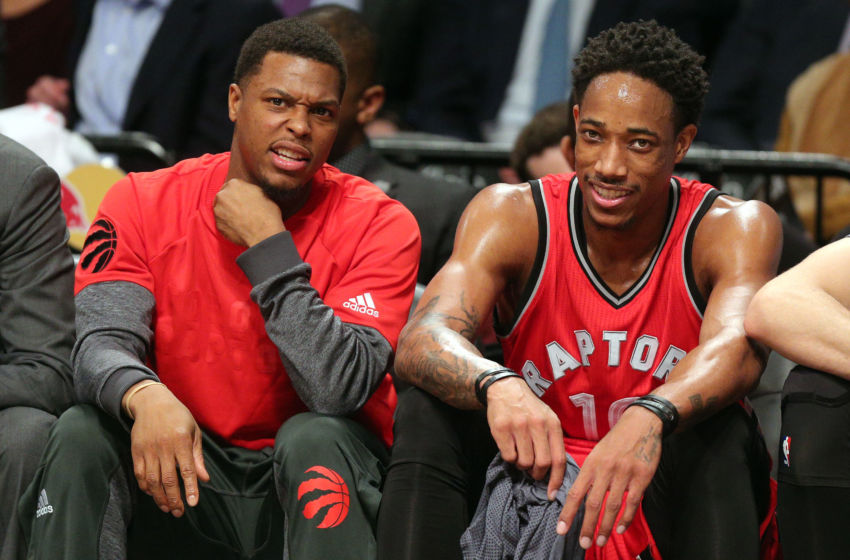 Late in the game, it was Jonas Valanciunas' turn to get tangled up in a rebounding scrum. He smacked the back of his head on the floor, hard. Though he stayed in the game, JV won't feel like dancing the macarena any time soon. I wouldn't be surprised if he's passed through the NBA'S concussion protocol.
Open looks – not many buckets
All this misfortune and poor play took the excitement away from our first look at widebody Jared Sullinger. He played 13+ minutes, and was effective in close, though I wish he wouldn't shoot threes.
On this night, that applied to everyone wearing Raptors red. The shabby Philly perimeter defense allowed numerous open looks, but Carroll, Terrence Ross and Norman Powell, in particular, didn't take advantage.
For the second straight night, DeMar DeRozan was dismal early. He looked severely gassed from his difficult game in Brooklyn, and his touch was non-existent, even from close.
The Raps didn't enjoy battling with Philly wunderkind Joel Embiid. He scored 26 points, blocked shots, made more free throws than our guys…he's got a bright future, and his present isn't too shabby either.
JV had a 10-16 double-double, but was ignored in crunch time. As a result, the 76ers locked in on Kyle and DeMar, who didn't score late. Kyle's final seconds were ignominious – he had two shots blocked on the same possession, then fouled out trying to make a steal on Embiid.
I wish I could say we should just forget this game, as every team has a grim outing on occasion. Sadly, I can't, because the injuries may make life unpleasant for some time.
Coach Dwane Casey will have to scramble a lineup to face Charlotte tomorrow night.
More from Raptors Rapture
This article originally appeared on