5 ways Kevin Garnett changed the game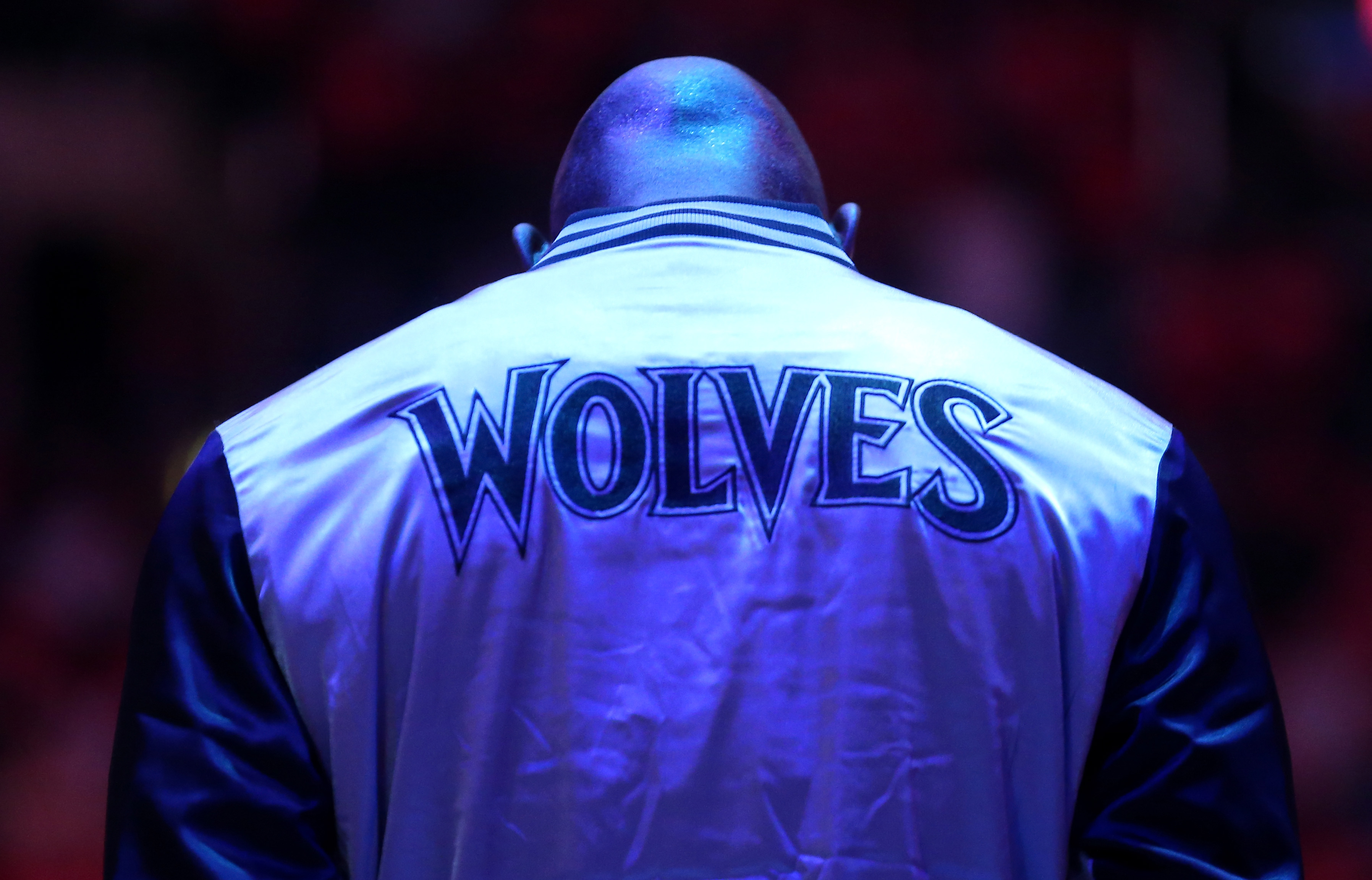 Kevin Garnett is set to retire after 21 NBA seasons. Here are five ways he changed basketball.
Kevin Garnett's plan for the 2016-17 season was unclear through almost the entire offseason, until reports of a looming buyout with the Minnesota Timberwolves surfaced earlier this week. On Friday, it was confirmed that "The Big Ticket" will retire after 21 NBA seasons with three teams.
BREAKING: Kevin Garnett will not return to the #twolves this season. A retirement announcement expected shortly. https://t.co/ieXszzb3zQ

— Star Tribune Sports (@StribSports) September 23, 2016
Garnett spent all or part of 14 seasons of his career, over two stints, with the Timberwolves. He turned that franchise, along with head coach Flip Saunders, from a lottery-bound team early in its existence into a perennial playoff team.
That run reached a peak in 2004, as Minnesota reached the Western Conference Finals before losing to the Los Angeles Lakers. The Timberwolves have not made the playoffs since, with a trail of failed draft picks and mediocre coaches before the promise of the last couple seasons.
Saunders was fired as Timberwolves' coach less than two years after that playoff run ended, and when he returned as team president, he convinced Garnett to waive his no-trade clause in February of 2015. Garnett only played 43 games during his second stint with the Timberwolves, including just 38 last season, but Karl-Anthony Towns has often cited the influence "KG" had on him.
More on FanSided:
There will never be another basketball player quite like Garnett, so here are five ways he changed basketball.
5. Big Men Can Do More Than Post Up
Garnett was (is?) listed at 6-foot-11, with a running joke he should have been listed as 6-foot-13. In any case, he was a big man without a traditional big man's game. He was comfortable, almost to a fault that occasionally brought tepid criticism, handling the ball, facing the basket, taking midrange jump shots and being willing to defer to teammates.
During his prime, you could book Garnett for 20 (points), 10 (rebounds) and five (assists) every night. From the lockout-shortened 1999 season through the 2006-07 campaign, a nine-season stretch, that is essentially what he averaged each season.
For a long time very few big guys had the skills, or the leeway I suppose, to have a versatile all-around game beyond functioning as a proverbial "back-to-the-basket" post player. Garnett altered that, and big guys that have been able to extend their careers as perimeter-oriented players have him to thank for it.
4. Big Contracts
The NBA's rising salary cap in recent years has inflated salaries for mediocre players, while widening the definition of what a "max" player is.
During the 1997-98 season, when he was just 21 years old, Garnett and the Timberwolves agreed to a six-year, $126 million contract extension. In today's NBA dollars, that looks like a relative bargain, but Garnett's contract was and is looked at as a big reason for the lockout that shortened the 1998-99 season as NBA owners looked to take back some financial control.
Garnett's deal was a solid investment for the Timberwolves, all things considered, but it also limited their ability to add good players around him. At times, for better or more often worse, Garnett seemed to wield influence over who was added in trades and signed in free agency. Wanting to play with your buddies is a school-yard idea, with no real place in an pro sport, but the Timberwolves had to keep their best player happy.
Everyone involved with the NBA is reaping financial benefits of a growing revenue pie driven by huge television contracts and league-owned cable channel. Every time Timofey Mozgov gets a check from the Los Angeles Lakers this coming season, he can partially thank Garnett for starting the financial trickle-down to players.
3. Pride In Defense
Garnett will end his career as the NBA all-time leader in defensive rebounds (11,453), and he is also in the top-20 all-time in blocked shots (2,037; 17th) and steals (1,859; 16th). Advanced stats also like Garnett's contributions defensively, with a 99.1 career Defensive Rating (20th in NBA history), 91.5 Defensive Win Shares (seventh) and a 3.3 Defensive Box Plus/Minus (18th in NBA history).
Garnett made it cool to take pride in playing defense, with the same or even more intensity than he brought to the offensive end. His teammates in Minnesota didn't always get the message, but his defensive influence on the Boston Celtics and fellow stars Paul Pierce and Ray Allen was noteworthy.
Tom Thibodeau parlayed his success as an assistant coach/defensive guru during the Garnett era in Boston into a head coaching job with the Chicago Bulls. Coincidentally, Thibodeau is now entering his first season as Timberwolves' head coach after a year off between jobs.
Garnett also made it cool for good players to take pride in defense. It's safe to say he had an influence in just that way on Towns, and fellow young star Andrew Wiggins, during his last stint with the Timberwolves.
2. The Original "Big Three"
Garnett's pursuit of a title in Minnesota was growing fruitless by the year, particularly with fellow 2004 Western Conference Finals-run stalwarts Latrell Sprewell and Sam Cassell becoming disgruntled. He didn't want to leave unfinished business in Minnesota, but the franchise was clearly in neutral and something had to give.
Garnett finally agreed to be traded, to the Boston Celtics on Aug. 1, 2007 for five players (Al Jefferson, Sebastian Telfair, Ryan Gomes, Gerald Green, Theo Ratliff) and two draft picks. Ray Allen had been trade from the then-Seattle Supersonics, with Glen "Big Baby" Davis, to Boston in late June of 2007.
Garnett and Allen joined incumbent Celtics' star Paul Pierce to form a "Big Three", and that three-way partnership yielded an NBA title in 2008 and another Finals appearance in 2010.
The Miami Heat formed their own "Big Three" in 2010, when LeBron James "took his talents to South Beach" and Chris Bosh became the third wheel alongside James and Dwyane Wade. The Golden State Warriors did something similar this offseason by signing Kevin Durant, as he'll join Stephen Curry and Klay Thompson (and Draymond Green).
Star-driven super teams were, and still are to some degree, a thing. But Boston's was the first of the last decade or so, and without Garnett finally relenting it would not have come together.
1. The Jump From High School
In 1995, Garnett became the first player in 20 years to jump directly from high school to the NBA. Kobe Bryant and Jermaine O'Neal made the same jump the following year, and every NBA Draft had at least one high school player selected in the first round until the league ended the possibility of that jump in 2005.
Garnett's direct jump from high school, and relatively early success, convinced other similarly touted prep players they had what it took to play in the NBA without going to college. Most didn't have what it took to enjoy a long career, with rare exceptions like Bryant, to a lesser degree O'Neal, and a few others.
That long list of high school jumping failures is why the NBA changed their eligibility rule, thus ushering in the current era of the "one-and-done" college player.
There's an argument that players who go to college for one year, with one eye on the NBA, don't benefit from the experience and should be allowed to enter the league directly from high school. The reason that's even a conversation started with Garnett making that jump, and he was arguably the driving force for the current "one-and-done" era too.
This article originally appeared on