5 takeaways from the Miami Heat's loss to the Memphis Grizzlies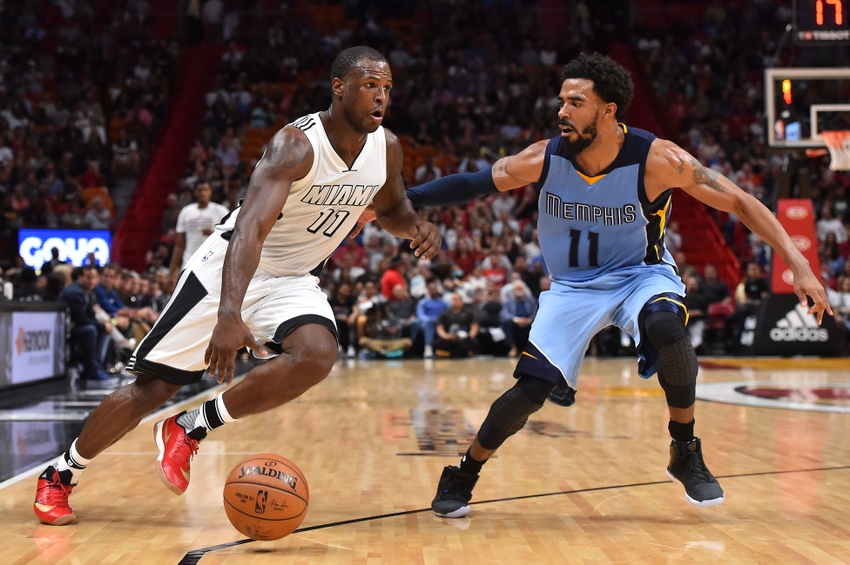 The Miami Heat split the two-night series with the Memphis Grizzlies.
1. One out of two ain't bad
One night after beating the Grizzlies in Memphis, the Heat lost to them in Miami 110-107. Miami was without Goran Dragic and Justise Winslow and Wayne Ellington while the Grizzlies were missing Zach Randolph and James Ennis.
After splitting the mini-series, the Heat are now 5-11 and still rank near the bottom of the Eastern Conference.
2. Dion Waiters had a night
Dion Waiters scored a team-high 28 points on 10-of-19 from the field, including making four of his five three-point attempts. He added five rebounds and six assists in 36 minutes.
Not only was Waiters the only player to score more than 15 points, but also he consistently got others involved and helped create shots for them with his drive and kick game.
Without Dragic, Waiters was the primary ball handler. The Heat ran a ton of pick-and-rolls for him and he was able to get to the rim quite a bit. Finally, a lot of those shots he had been missing at the rim this season started going in.
3. Free throws were the difference in the game
The difference in the game came at the free throw line. The Grizzlies made 27 of its 33 attempts (81.8 percent) compared to Miami making just 16 of 24 (66.7 percent). Here, I'll do the math for you: That's a difference of 11 points at the free throw line in what ended up being a three-point ball game.
4. James Johnson has good footwork
James Johnson scored five of his 10 points in the fourth quarter, including two after showing off these sweet dance moves.
5. Marc Gasol had a good game after having a not-so-good game
After being held to nine points and a rebound in the first matchup between these two teams, Marc Gasol came back to finish with 28 points, three rebounds and six assists in Memphis' winning effort. He also hit two three-pointers.
Up next the Heat will play the Boston Celtics on Monday at 7:30 pm ET on NBATV.
This article originally appeared on