5 Realistic Trade Targets For The Philadelphia 76ers In 2016-17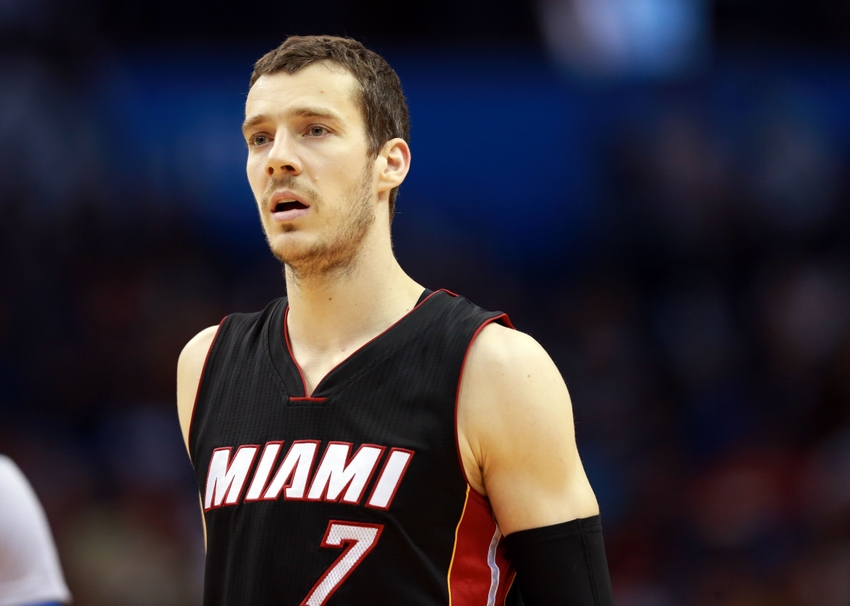 With several assets available and plenty of cap space to work with, the Philadelphia 76ers could realistically consider a trade for one of these players in 2016-17.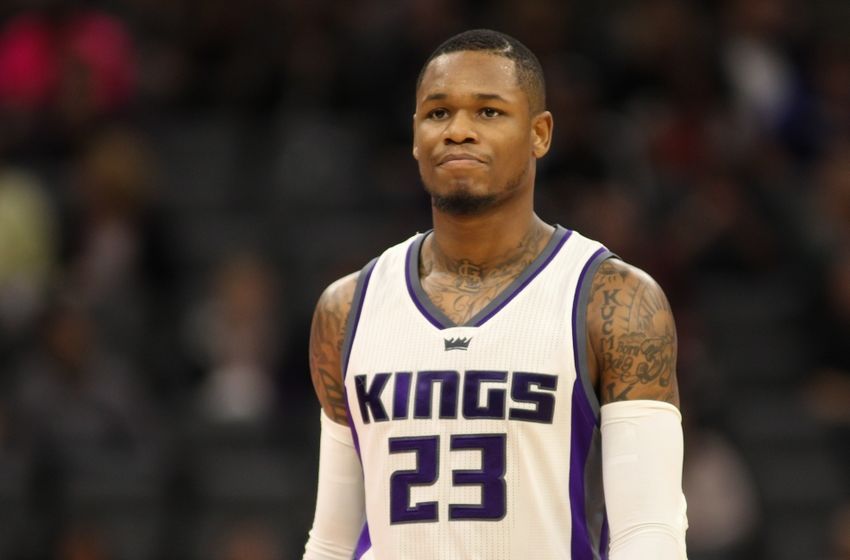 The Philadelphia 76ers, coming off a miserable 2015-16 campaign, are looking like a competent team this season. However, if they really are invested in contending in 2016-17, they should make a trade at some point in the coming months.
If that's the case, there are a number of options for them to choose from. Seeing as they'd likely target some guard help, I've taken a look at some players who could be available when the time for a trade comes.
From proven veterans to high-upside prospects, there are several directions the 76ers could decide to go in with a potential trade. Either way, finding some help at point guard or shooting guard should be the top priority.
It's not like they need to add any more starting-caliber centers to the mix.
Philadelphia has some significant trade assets and plenty of cap space (about $40 million above the tax threshold) to work with. That's why they may actually be the team most likely to make a deal before the trade deadline.
So here they are–five realistic trade targets for the 76ers as the 2016-17 NBA season gets rolling.
Minnesota Timberwolves PG Tyus Jones
Let's be honest–the 76ers could use some help in the backcourt. They've got things squared away down low, but some extra guard talent (specifically at point guard) would be beneficial. In fact, an upgrade over Jerryd Bayless would be ideal.
If they want to grab a high-upside point guard who can grow into the Philadelphia lineup, Tyus Jones would be an intriguing option. The 76ers have actually already shown significant interest in the Timberwolves' young guard, according to the Vertical's Adrian Wojnarowski.
Realistically, he may be the most feasible option on this list.
The 76ers have plenty of space under the luxury tax right now, so making a trade shouldn't be concerning from a financial standpoint. They've got plenty of draft pick firepower as well. Even the potential to move Nerlens Noel or Jahlil Okafor gives them plenty to offer possible trade partners.
Jones can come in and provide some youth at point guard, something Bayless and Sergio Rodriguez can't do. He's got the upside to be a star with some more development, which makes him an intriguing option if the 76ers do end up making a move.
 Sacramento Kings SG Ben McLemore
Much like the point guard spot, the 76ers have some capable playmakers at shooting guard. However, making an upgrade on Gerald Henderson and Nik Stauskas wouldn't be the worst idea in the world.
While Ben McLemore isn't the greatest option, he'd bring a lot more excitement and upside to the position. That is, if the Sacramento Kings are even willing to deal him.
GM Vlade Divac has said that the Kings aren't interested in shopping the young 2 guard (via Hoops Hype), but that doesn't mean a deal couldn't come to fruition. Especially if Sacramento struggles early in 2016-17 or other capable scorers emerge, it may become more feasible.
The 76ers have enough value to offer in return for McLeMore, and can easily absorb his contract.
With McLemore in the mix, Philadelphia would have another excellent young scoring option. He's shown progress in each of his three NBA seasons, and is more than capable of getting hot when given the opportunity.
Teaming him with the 76ers' other young stars would be a solid direction to go in.
 Cleveland Cavaliers SG Iman Shumpert
Another option at shooting guard for the 76ers could be Iman Shumpert, who we've seen is more than capable of making plays for a contender.
The Cleveland Cavaliers are rumored to be listening to offers for Shumpert (via Cleveland.com's Joe Vardon), especially considering they're currently over the luxury tax threshold.
With the 3-and-D guard set to make $30 million over the next three years, moving him would have a big financial impact.
As mentioned previously, the 76ers have the cap space to absorb his contract. And especially considering how low Shumpert's value is right now, it wouldn't cost much to convince the Cavaliers to part ways with him.
If Shumpert came to Philadelphia, he'd give the team another reliable veteran at shooting guard. While he may not necessarily be an upgrade over Henderson, he'd be a better backup option than Stauskas with his ability to sink threes and play exceptional perimeter defense.
Considering his modest trade value and underrated abilities, Shumpert would be an excellent trade candidate for the 76ers.
 Minnesota Timberwolves PG Ricky Rubio
If Jones doesn't work out, the 76ers could go for another point guard on the Timberwolves' roster. Minnesota has also been rumored to be shopping veteran Ricky Rubio, who would provide a serious spark for Philadelphia.
More than anything, Rubio would be a true facilitator for the 76ers. They've had some capable point guards over the years, but the Spanish sensation would bring impeccable passing and solid defense to the table.
There's no denying he'd be a welcomed addition, even with his inconsistent shooting.
There are two potential hangups, though. Trading for Rubio would mean inheriting the remaining three years on his contract which pay him about $14 million each. The 76ers also have to put together a strong enough offer to make the Timberwolves part with their expensive point guard.
The Kings have also shown interest in Rubio (via ESPN 1500), but may not have the assets to make a trade happen.
It would take a lot to get Rubio to Philadelphia, but adding that caliber of proven point guard would be a huge step for the 76ers. If they feel comfortable taking on his contract and parting with the necessary pieces, they should pull the trigger.
 Miami Heat PG Goran Dragic
If the 76ers are really set at making an impact, the best option would be Goran Dragic.
The Miami Heat point guard is an excellent starter, bringing a well-rounded attack on offense and defense. With him in the lineup, Philadelphia would be able to maximize the talents of the budding stars in their lineup.
What really makes Dragic a realistic option is the Heat's lack of future assets. With Dwyane Wade and Chris Bosh out of the picture and minimal draft options moving forward, Miami could be looking to stockpile picks and prospects.
Dragic isn't getting any younger, but is still effective enough to warrant a considerable return via trade.
ESPN's Marc Stein has said Miami isn't shopping Dragic yet, but that could change if the Heat struggle this season.
Obviously, the 76ers have several trade assets they could use to secure Dragic. Packaging Noel, a young player and a pick may be enough to convince the Heat to part with their guard.
With an emerging Joel Embiid, a healthy Ben Simmons and Dragic, it's difficult to imagine the 76ers not being competitive in 2016-17. While the other players on this list would help, the Heat's veteran guard would bring the most value right now.
This article originally appeared on