5 NBA stars flying under the radar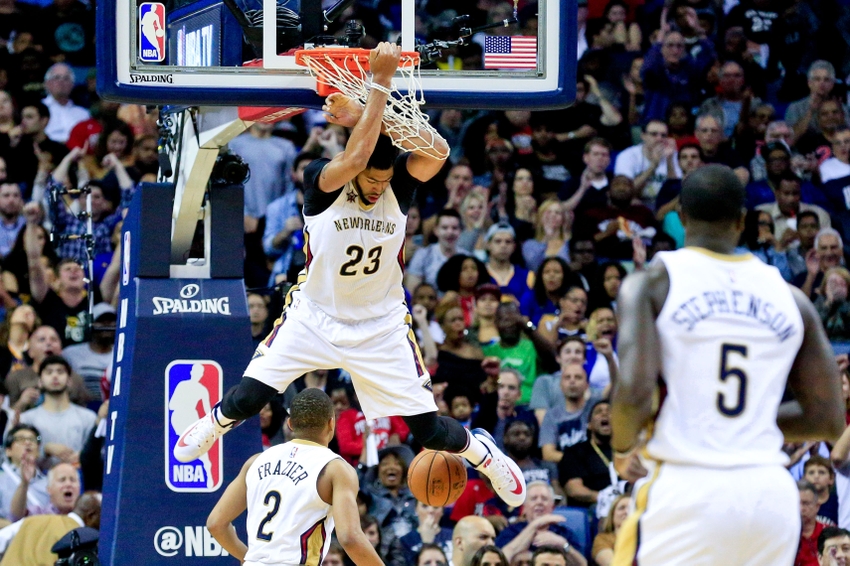 The same few names continue to dominate the NBA, so who are the best players we don't hear enough about?
Every day, SportsCenter floods us with news about a few superstar players. Names like LeBron James, Steph Curry, Russel Westbrook, Kevin Durant and Dwyane Wade are repeated ad nauseam. All of these players are future Hall of Famers and deserve our attention. I get that. But the NBA is filled with budding stars ready to take over when these players leave their throne, players that don't get the attention they deserve because they play in a small market or are being overshadowed by some of the names above.
It's time to shed light on the individual players who have started the 2016-17 season with statistics that far exceed anything they have ever done before. Numbers that could be compared to greats like Kobe Bryant, Magic Johnson and Michael Jordan. If these players can keep this ball rolling the rest of the league better be prepared for their take over.
Isaiah Thomas
Many people wrote Isaiah Thomas off at the beginning of his career. He was a star in college for the University of Washington, but his 5-foot-9 185-pound frame left experts skeptical. Thomas has played with a chip on his shoulder ever since, proving he belongs in the league time and time again. This season has been no different, as he's increased his per game stats to 26.1 points, 6.9 assists and 3.1 rebounds to become easily one of the best point guards in the Eastern Conference.
The stats don't tell the whole story, either. In a recent interview, Thomas said, "We're not the hardest playing team no more … I gotta watch film, I gotta see what I have to do better, see what we can do better." Those remarks are the sign of a great leader and a player who prides himself on winning as part of a team. That's the sort of player every team needs, and a player destined for greatness. Thomas' blazing speed, compact strength, unorthodox lefty scoring ability and leadership will ensure he's recognized for the star he is, if not this season then in seasons to come.
Kemba Walker
Kemba Walker has returned with a vengeance in 2016-17. The stud that took the country by storm with UConn five years ago is now a big fish in a small pond in Charlotte. Following his 40 point, 10 rebound, six assist performance against he Raptors Friday night, it seems we're looking at a different player this year. I don't know if MJ took some time to instill his famous killer instinct in Walker, but whatever happened … it's working.
Walker is averaging 25.9 points, 5.6 assists and 4.0 rebounds a game this season. His assist and rebounding averages are in line with what we've seen from him throughout is pro career, but an eight-point increase in scoring has caught the attention of the rest of the league. With a 9 percent increase in field goal percentage and a 13 percent increase in 3-point percentage, Walker's efficiency has made him a force to be reckoned with. His unbelievable ball handling skills and lethal jump shot will be too much for almost any opposing point guard to handle.
Anthony Davis
Who doesn't love a big that can take his defender off the dribble, stretch the defense with a mid-range jumper and dunk everything around the basket at will? No one, that's who. The problem is they're hard to come by. Anthony Davis, however, ticks all the boxes. Averaging 31 points and 11.1 rebounds a game this season, Davis has solidified his spot as one of the premier big men in the league, and maybe even staked a claim to being the best power forward in the NBA.
Two monster performances in the opening week of the season — 50 points and 16 boards in his first game; 45 points and 17 boards in his second — got Davis off to an unprecedented start in 2016-17. However, a couple mediocre games and a very bad Pelicans team mean much of his success is flying under the radar. The talent is there, but if Davis wants to receive the notoriety he deserves, he'll have to find a way to win some games.
DeMar DeRozan
Way up north, in a land unfamiliar to most of us, a shooting guard from Los Angeles is doing something we haven't seen in the last three decades. DeMar DeRozan is the first player to score at least 30 points in seven of his first eight games of an NBA season since … Michael Jordan. That's not a bad name to share a record with.
DeRozan has led his Raptors to a great start by averaging 34.1 points, 4.5 rebounds and 3.1 assists per game. Oh, and he's shooting 53 percent from the field. In his worst game this season, he put up 23 points, four rebounds and three assists in a loss to the Kings. There was a feeling he'd cool off after that and return to somewhere around the 18.4 points per game he's averaged for his career. Not so fast. DeRozan racked up 37 and 34 points in his next two games against the Thunder and the Hornets, respectively. The future is bright for the 27-year-old. If he can keep up his scoring streak, he may just give a few MVP candidates a run for their money.
James Harden
I don't think we've seen a big point guard this good since Magic Johnson or Oscar Robertson. I know what you're thinking: James Harden isn't a point guard. True, he's played most of his NBA career to date as a shooting guard, but for Mike D'Antoni's Rockets, he's embraced the point guard role. He's already had four 15-assist games and is averaging 13 assists per game. That sure sounds like a point guard.
But don't let the assist numbers fool you into thinking Harden is turning down shots, or letting his teammates do all the scoring. He's averaged 30.6 points and 7.8 rebounds a game to go along with his assists. There isn't much the 6-foot-5, 220-pound point guard can't do on offense. The best thing that could have happened to Harden was leaving his sixth man role in Oklahoma. He's been able to show the world exactly what he's capable of since then, and we should all be on the lookout for the Rockets this season if he continues to control games.
This article originally appeared on