5 biggest 2016 NBA contract extension mistakes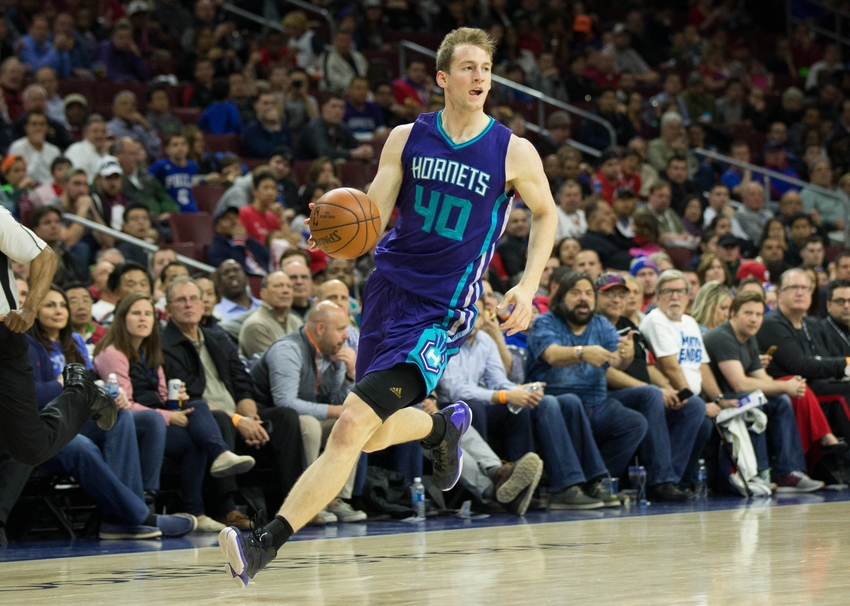 The NBA free agent contracts were outrageous all summer and it is continuing into the season. These are the five biggest contract extension mistakes of the year so far.
The salary cap for NBA teams increased and people knew that players would get a little more money. But no one could have expected what happened this summer. Teams gave players contracts that would look large in MLB.
Guys like Mike Conley, who signed a 5-year, $152 million deal to stay in Memphis, cashed out in a big way. Timofey Mozgov, who could barely sniff the court for the Cavs a season ago, was given $64 million over four years by the Lakers. It was a crazy free agency to say the least.
That craziness has continued so far to begin the 2016-17 season. Teams are starting to give their players contract extensions and the money is just downright  nuts. Here are the five biggest contract extension mistakes of the year so far.
5. Dennis Schroder
With the Atlanta Hawks dealing Jeff Teague to the Pacers, they were in need of a replacement point guard. After signing him to a four-year, $70 million extension, they made it clear that Schroder is their guy.
The point guard from Germany has shown signs of being a solid NBA point guard but was this the right call for the Hawks? This is a guy who has played 209 NBA games in three years-plus but has only started 19. He is averaging 9 PPG and 3.7 assists over his career. So, safe to say this was a desperation move by the Hawks and they have the power to do this because of the salary cap increase.
This Hawks team won 60 games two years ago and was the one-seed heading into the playoffs. They want to return to that form again this year. They signed Dwight Howard in the offseason and already have Paul Millsap, a very underrated forward in the league.
Even after winning 60 games, you can just tell that Atlanta was not a championship team. And quite frankly, Schroder is not a point guard who can lead a team to an NBA championship. The last three point guards to win a titles were Tony Parker, Steph Curry and Kyrie Irving. The NBA is turning into a league where point guards are very important. So, why sign a career bench player to an expensive extension? This does not seem like a move towards a championship for Atlanta and can hurt them in the long run.
4. Rudy Gobert
If you ask anyone outside the state of Utah who Rudy Gobert is, they may have trouble answering. Well to give some background, he was selected 27th overall in the 2013 draft by the Denver Nuggets. The Nuggets then sent him to the Jazz that very night. This is his fourth season and he is averaging 7.2 PPG and 8.6 RPG.
Where he made his money is his defense. He is averaging just about 2 blocks per game over his career. But still, he is not a dominant force down low. Is a decent defensive big man with limited offensive talent worth four years, $100 million? The Jazz seem to think so.
The Jazz have not been relevant since 2009-10 where they won 53 games and lost in the conference semifinals. They have made the playoffs once since then but were swept in the first round. Last season they finished ninth in the Western Conference with a record of 40-42.
Utah has an okay set of players with Gordon Hayward, Dante Exum and the addition of Joe Johnson and George Hill. The Jazz have never won an NBA title and it seems like they are doing all they can do bring one to their hungry fans. But throwing a ton of money at Rudy Gobert doesn't seem like a championship move.
3. Gorgui Dieng
Gorgui Dieng is the definition of an average player who took advantage of the salary cap increase. He signed a four-year, $64 million extension to stay in Minnesota. Dieng has had better numbers as a starter than off the bench but that doesn't change the fact that $16 million a year for him is crazy.
Minnesota is in complete rebuild mode and they have a plethora of young, talented guys like Ricky Rubio, Zach LaVine and rookie Kris Dunn. They have two first overall picks who have proven that they can be franchise type players in Andrew Wiggins and Karl Anthony-Towns. With big men like Taj Gibson and Serge Ibaka set to be unrestricted free agents after the season, this move doesn't make much sense.
Dieng was selected with the 21st overall pick in the 2013 draft by the Utah Jazz. He was then traded on draft night to the Timberwolves. The Louisville product was never much of a scoring threat, even in college, but has shown signs of becoming one in recent years. So far this season he is averaging just over 14 PPG.
Despite his progression, he isn't a guy that a team should want being one of their highest-paid players. After losing Kevin Garnett to retirement, the Wolves should be eyeing a veteran player who can be a leader to all of these younger guys. Maybe a Zach Randolph type. But they think Dieng will turn out to be a stud and they better be right for the money they gave him.
2. Victor Oladipo
Victor Oladipo was sent to the Thunder in a trade that included Serge Ibaka. They are calling this one of the best back courts in basketball. Oladipo signed a four-year, $84 million deal to stay with the Thunder. They made it clear that they think they have something with the combination of Westbrook and Oladipo but in reality they locked up a decent player but an overrated one.
Oladipo was selected second overall in the 2013 draft by the Magic. He is averaging 16 PPG over his career but hasn't really shown the ability to rebound or pass at a consistent rate. The one thing he has is freak athleticism and that is something him and Westbrook have in common.
Losing Kevin Durant was devastating to Oklahoma City and he is not a guy you can replace. But the Thunder are attempting to do that with Oladipo and Steven Adams. There has always been confusion as to whose team it was when Durant was there but there is no confusion or question now. The Thunder have handed the keys to the car over to Westbrook and they are trying to fill the backseat with role players that can bring the ma championship.
Let's face it, $21 million a year is a lot for a guy who has not played on a good team yet in the NBA. Oladipo will help the Thunder but he is also eating a lot of money they could use to get another superstar-caliber player. He is not a championship player who you can give the ball to if Westbrook is struggling or needs a break. So, the Thunder better hope Westbrook doesn't get hurt because if he does, they will not compete with the supporting cast they have.
1. Cody Zeller
Cody Zeller was selected fourth overall by the Charlotte Bobcats –now the Hornets– in the 2013 draft. Fans gathered at a draft party in Charlotte and filled the arena with boos and grunts when Zeller was selected. Well, they better get used to rooting for him because the Hornets signed him to a four-year, $56 million extension.
This one is a complete head scratcher. Zeller is averaging 7.4 PPG and 5.4 RPG over his career and he has never shown signs of being a dominant big man or even an above average one. At 24 years old, he has plenty of time to grow as a player but he better do it sooner then later after signing this extension.
The Indiana product in his career has been a mediocre defender, a below-average scorer and a player who fans can give or take. If you take a look at the Hornets' roster, they are full of players who dominated college basketball but just didn't seem to work out in the NBA. Michael Kidd-Gilchrist, Frank Kaminsky, Kemba Walker, Tyler Hansbrough and Jeremy Lamb are all examples. Walker is the only one who turned out as a good NBA player but he is still nothing spectacular.
Zeller is now added to that list. The Hornets think he has what it takes to be a very good NBA big man. When you draft a guy fourth overall, you can't give up on him so soon — and they haven't. But they gave him money that he should have never got and this makes his contract the biggest mistake so far of the NBA season.
More from FanSided
This article originally appeared on