3 Warriors that must step up vs Timberwolves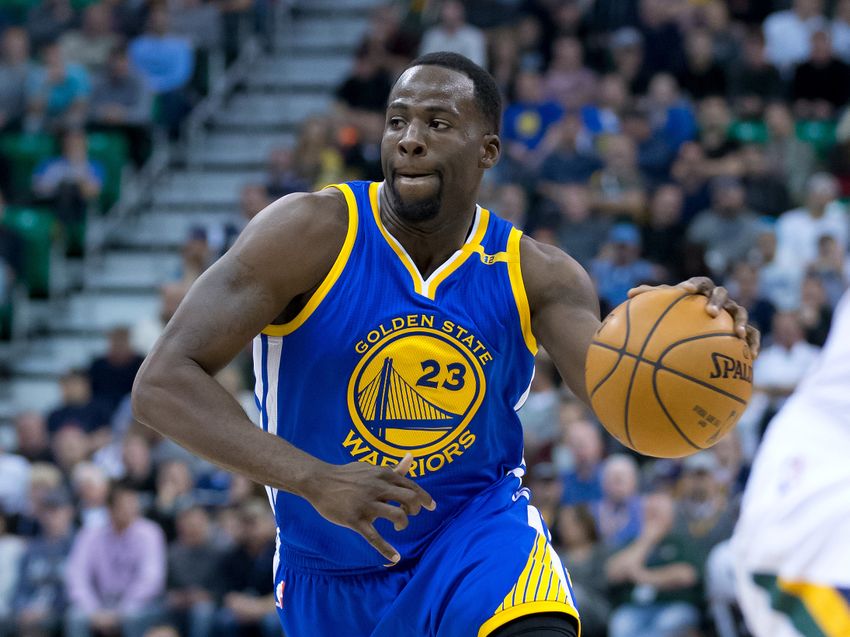 These three Golden State Warriors must step up and lead the team to a win over the Minnesota Timberwolves on the road.
When the Golden State Warriors are off, it's just one of those nights you forget and move on from. There is no other way to put it when they lose like they did against the Memphis Grizzlies on Saturday night. The Warriors were out of it from the beginning and their offense wasn't in sync at all.
The good news is that they can quickly move on from this one. On Sunday, the Warriors will be back at it again with a game on the road against the Minnesota Timberwolves. It's a perfect opportunity for the Warriors to salvage a game out of the back-to-back and get back on track. The young Timberwolves have beaten the Warriors before and it's imperative they don't take them lightly. These three players must step up.
3. Anderson Varejao
With Zaza Pachulia out with a wrist injury, the team went with Anderson Varejao in the starting lineup to keep the same rotation with JaVale McGee coming off the bench. He wasn't great by any sense of the term but he fit right in with the rest of the guys on Saturday night.
One should expect him to be back in the starting lineup on Sunday. That's not going to be an easy task going against Karl-Anthony Towns. Make no mistake about it, the young phenom is going to have a big day regardless.
However, Verajao needs to try and help limit his impact in any way he can and not miss opportunities. That means grabbing boards when they are there and standing his ground in the paint, even if it means letting Towns get the hard bucket.
2. Shaun Livingston
With a bench piece out right now such as Andre Iguodala and the young guys getting extended minutes, they need a floor general to step up and be consistent. That man is Shaun Livingston and he needs to have a big impact on Sunday.
Stephen Curry and Klay Thompson struggled against Memphis, which means that they're going to be looking to bounce back against the Timberwolves. However, don't be surprised if Livingston sees more minutes as well if Kerr really rides his veterans in this one.
The silver lining to get blown out against the Grizzlies is that they didn't have to worry about playing guys too many minutes. The Timberwolves have fresh legs and will try to take advantage of the fact that Golden State played the night before.
So when Livingston comes in and gets his minutes, he needs to take advantage of every single one that he is given. This is a game where several veterans need to step up and put it away early. He's going to be relied upon to do his part off the bench.
1. Klay Thompson
It's amazing how players can go from hot to cold in a flash in this league. Klay Thompson stands among the elite players in the game but even he is susceptible to having off nights on the floor every now and then.
It's been a little more  common than he and the Warriors would like this season, as he has had some huge games and then has had some down games. He's been down for the last couple and only posted eight points on Saturday night.
It's tough when the shot isn't falling and it's even tougher against a team like Memphis. It's hard to really fault him at all when the rest of the team had the same problem. It's just one of those things he will have to shoot himself out of and he's great at that.
Sunday presents him a golden opportunity to get right and get that shot going in the right direction again. Confidence isn't an issue for him and he's going to take his shots no matter how many he misses. Let's hope those misses turn back into makes.
More from Blue Man Hoop
This article originally appeared on