3 Reasons the Sixers Need to Trade Okafor to Chicago
Josh Wilson/FanSided via The Sixer Sense

Fansided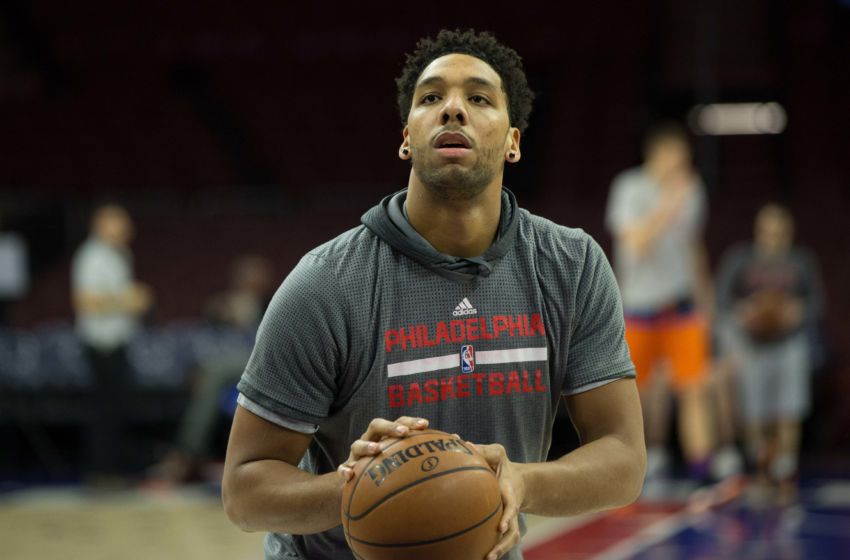 NBA rumors indicate that the Chicago Bulls want Jahlil Okafor from the Philadelphia 76ers, and if they're smart, they'll hop on that trade right away.
The slander of Jahlil Okafor does have to stop, but even as an Okafor supporter since he came into the league, I'm ready for a trade to be done involving one of the Philadelphia 76ers bigs, even if it does involve Okafor.
Even if it means that my Okafor shirsey is no longer relevant.
Listen, I get it, Okafor has not been great, and his defense has been atrocious especially when stacked up next to Nerlens Noel, the other center who's lobbying for a position on this team moving forward. But with the Sixers not playing him at all this season, it seemed like it was going to be hard for a team to want Okafor.
Apparently, not so much. According to recent NBA Rumors from CSN Chicago, the Chicago Bulls are interested in Jahlil Okafor to help their half-court offense. Okafor, a native of Chicago, has been a rumored piece with the Bulls before, but nothing ever panned out. Now, with the trade deadline coming up quickly later this month, it may be more of a reality.
The CSN report noted that nothing was imminent and that right now the teams are just in the talking stage, but was clear that the talks are happening. With that in mind, the Sixers can't delay, and absolutely should make a trade now. Of course, the Sixers will need something in return for their former third overall draft pick, but as long as they get something that's Denzel Valentine or better, I'm okay with pulling the trigger here. Heck, maybe even some draft picks for Okafor would be a decent return as long as we get the heck over this logjam hump.
Is that shortsighted?
This is why the Sixers need to do it now.
Chicago more desperate than Philly
We can't say this about many teams in the NBA — the Bulls are more desperate than the Sixers. The Sixers actually have the luxury right now of still being patient if they want to because of the impending return of Ben Simmons, the draft picks they will have this year and in coming years, and some draft rights they have stashed overseas. Of course, the future development of their players that have already been proving a lot is something to note as well.
Chicago, however, seems to be in win-now mode, and will do almost anything to improve their culture even ever so slightly.
More from The Sixer Sense
Everything was really nice for Chicago coming into this year. Chi-Town native Dwyane Wade decided to leave his sole NBA team, the Miami Heat, to sign with the Chicago Bulls for more money, and the Bulls also added in Rajon Rondo to Wade and Butler. Not a bad foundation, and add on players like Nikola Mirotic and a rookie in Denzel Valentine, and you've got yourself a roster that could potentially make a threatening case in the Eastern Conference Playoffs.
But who knew things would fall apart the way that they did.
The Bulls are still sitting at seventh in the Eastern Conference, good enough to be placed in the playoffs, but things are not looking optimal for Chicago. They have a record of 25-25, and after an 8-4 start this season, the team has gone 17-21.
Even worse than what the win-loss record shows us is the absolute explosion of players criticizing other players in the Bulls locker room. Rajon Rondo has called out the veterans for not being role models to the younger guys, and the team's issues have been put on Instagram as if they were some sort of high school drama-fest.
Chicago needs to change something, and change it soon, and making a trade for Okafor may not fix everything, but it could help a little.
From the Sixers standpoint, they have been unable to make good trades this season because most teams around the league — okay, all teams around the league — know that the Sixers are in a position where they have to trade a big man, and because of that, are able to low-ball the Sixers on trade value for their former lottery pick big men.
Chicago may be the only team more desperate to make a trade than Philly right now. The CSN report itself said more interest was coming from the Chicago side, so it would be safe to assume that the Sixers could bring in something of value for Jah. That said, there's probably a reason a deal doesn't seem imminent at this point.
Okafor is ideal to trade
Jah supporter or not, it's hard not to see the success that's been going on in Philadelphia. The recent success that's occurred (the Sixers were 9-7 in January with two three-game win streaks) notably happened without much Okafor, as he only appeared in seven of those games, with the team going 2-4 (yes, that's almost 60 percent of the losses of the month) in the games that he played more than 15 minutes in.
It's no secret that Okafor is a defensive liability right now. That's not to say he can't develop that skill in the future, but through his games so far, he has not really even shown glimpses of being a good defender, especially around the rim. So for the team to have a very successful month (arguably their best month on the court since the rebuild started), and do it with incredible defense — they were near the top of the league for the entire month in defensive rating, and towards the bottom in offensive rating — it just seems like Okafor gets ostracized further and further.
With that in mind, and the team having to trade a big, Okafor seems ideal. The biggest issue that was needed to overcome that notion was that not many teams would have motivation to trade for Jah, but the Bulls are coming to the Sixers for Jah.
That's not going to happen from many other teams, and it may not happen from any other teams at all. Okafor is not an attractive piece in the NBA right now, and that's partially the Sixers fault. They have misused him and been unable to offer him the right situations to flourish. Had they been able to do that, his trade value could be much higher. They need to deal with what they've done.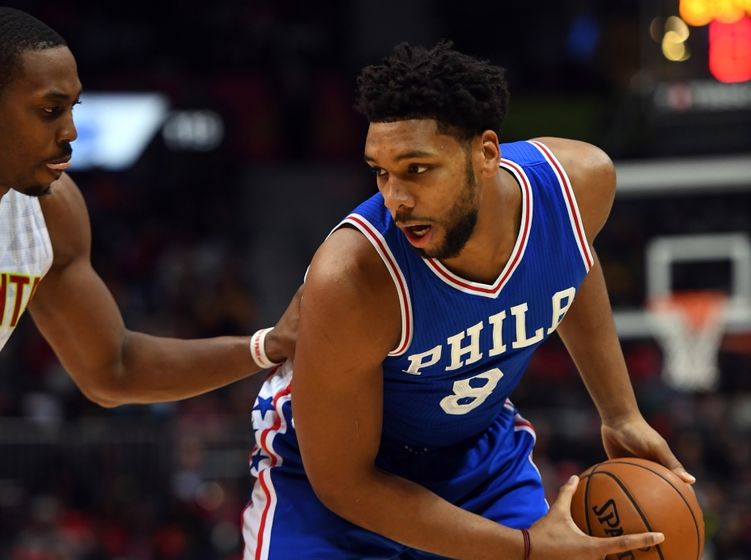 Okafor will be fond of location
Although most trades are not run by the players before they're submitted to make sure they're okay with the situation, Okafor probably wouldn't be opposed to making himself home in Chicago. In fact, he grew up there, so the idea of going to Chicago will probably sit well with him.
Not only will Okafor be more valued by the team in Chicago, and likely offered more minutes and a role that makes more sense, but he will be around family, a location he knows, and a fresh start. While these things may seem minuscule, they all could be things that pile up and contribute to a great success for Okafor. Sometimes, all it takes is a change of scenery to become inspired to be a better version of yourself.
Philly never quite accepted Okafor as being a great piece of their future. Sure, some Sixers fans stood by him and his great ability to score the ball in the post in his first season, but quickly, fans grew impatient with his lackluster defensive abilities, his lazy rebounding, and his all around bad attributes.
Whether or not the criticisms were warranted is up for debate. I would argue that Okafor has no more flaws than any other players, they just happened to be in areas that were particularly detrimental to the Sixers, and additionally, Sixers fans are ruthless beings that often don't leave room for error if they find even the slightest reason to not like you.
The Sixers shouldn't be spending much time finding a good location for Okafor. He's their player now, but they have no duty whatsoever to ensure that he is set up for a great future in the NBA, that's all up to him. But if a nice location for him comes while also benefiting the Sixers future, it's an added incentive for everyone.
This article originally appeared on