3 Keys for Dallas Mavericks Versus Boogie and the Sacramento Kings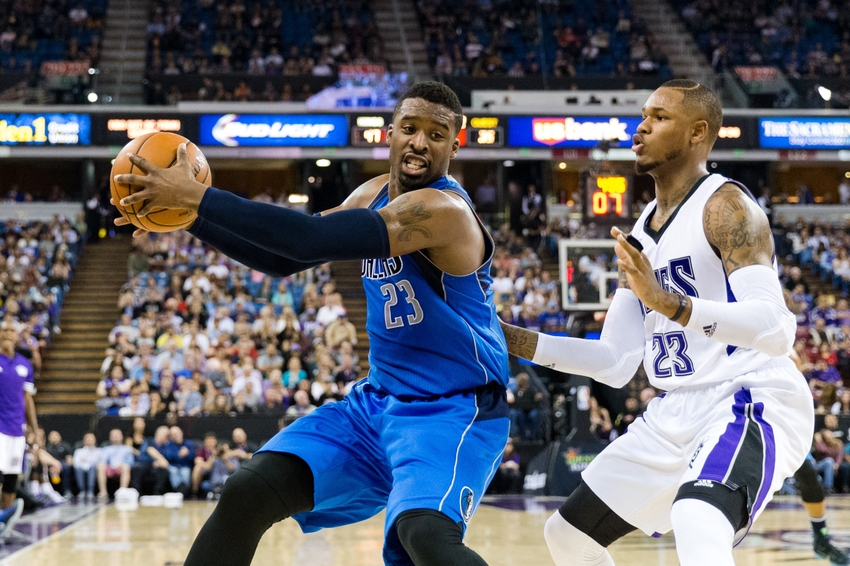 After another tight home loss, the Dallas Mavericks look to turn it around versus Demarcus Cousins and the struggling Sacramento Kings.
The Dallas Mavericks season has not gone as planned so far falling to 4-16 due to numerous injuries, and admittedly not the best play.
The Mavs have endured one of the toughest schedules in the NBA, and it has had a noticeable effect. However, at least for now the opponent should be less than stellar. Dallas faces off against the 7-13 Sacramento Kings tonight.
Here are 3 keys to coming away with a win.
Make It Tough For Demarcus Cousins
The Sacramento Kings aren't a spectacular team, but they do have one of the most dominant players in the NBA. Demarcus Cousins is a highly skilled big man who can do just about anything a center should, plus some extra. Add in his size and athleticism, and Boogie is a force to be reckoned with. Coach Rick Carlisle had some flattering words for the Sacramento center.
"Very few in history. He's as big as matchup problem as I've seen in some time" -Carlisle on players who have the skills of DeMarcus Cousins

— Isaac Harris (@IsaacHarrisNBA) December 6, 2016
And now after Andrew Bogut went down, Dallas will be in a tough way. Salah Mejri and Dwight Powell will have their hands full, and the rest of the team will need to be ready and eager to assist in defending the Kings all-star.
For the Mavericks tonight, their main goal should be to simply slow Cousins down. He will make his mark on the game regardless, however if Dallas can take away the easy buckets and make him earn every last point and rebound then we should be alright.
Knock Down the Long Range Efficiently
With the Sacramento Kings, its all about Boogie Cousins, both offensively and defensively. On the defensive end Cousins protects the paint well, and in all likelihood Dallas won't be able to get good looks inside very often.
Thats why it will be imperative that they shoot the trey ball well, and take all the chances they get. They shouldn't be excessive or stupid with it, but if Wesley Matthews or Harrison Barnes gets a good opportunity, they need to make the Kings pay and open up the floor.
As a team, Dallas is only shooting 32% this season, good for 28th in the NBA. These numbers won't cut it if the Mavs struggle to score in the paint.
Rebound, Rebound, REBOUND
In the Mavs pervious game versus the Hornets, Dallas got out rebounded 55-35. That is simply unacceptable. If the Mavs want to have a chance, then they have to be better on the glass.
Keeping Boogie off of the boards will be a challenge within itself, so everyone will need to put a body on someone and boxout. Guards and postmen alike will need to crash the glass after every shot.
This is a very winnable game for the Mavericks, however it could get ugly if they don't stay aggressive rebounding and give Demarcus Cousins a difficult night.
Tipoff is at 7:30 CT in the American Airlines Center, keep up with the game and other Mavs news @thesmokingcuban on twitter.
This article originally appeared on