2017 NBA Playoffs: San Antonio Spurs vs. Houston Rockets Preview
David Suttner/FanSided via Hoops Habit

Fansided
The second round series between the Spurs and Rockets is what everyone wanted to see in the 2017 NBA Playoffs. They play contrasting styles, and here is what to look for in a series that will be a tug of war across the state of Texas.
At first glance for this 2017 NBA Playoffs matchup, it may seem that the San Antonio Spurs and Houston Rockets are not all that different. Both teams share the ball well, play a smart brand of basketball, and are led by an MVP candidate who conducts their offense like an artist.
They both have experienced coaches, depth and players who know how to play their roles. Oh and both are Texas teams that are fewer than 200 miles apart. But upon further inspection, the similarities end there.
The Spurs have got six players who have been All-Stars in their careers, while the Rockets have… one. (I also had to check to see if Nene was ever an All-Star, it wasn't just you.)
Kawhi Leonard and Tony Parker are both Finals MVPs, Pau Gasol was the second banana on two championship teams, and Gregg Popovich has five of the last 17 championships. So experience is heavily in the Spurs' favor here.
The Spurs won the season series 3-1, but it was about as close as it could have possibly been. So saying that the Spurs won the series 3-1 doesn't exactly tell the whole story.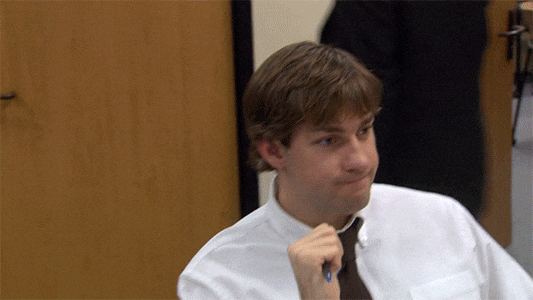 Likely Starting Lineups
Point Guard
Tony Parker/Patty Mills (SAS) vs. Patrick Beverley (HOU)
During the regular season, this would have been an almost impossible matchup to evaluate. Beverley missed a huge chunk of games, and Parker and Mills were both up and down all season. During their first round series against Memphis, Parker and Patty were both able to step up at times and give some help to Kawhi Leonard.
Beverley, on the other hand, is a defensive specialist who can also knock down the three-point shot. He's a 37 percent shooter from deep for his career, and has long been known as one of the best defensive guards in the league. He doesn't try to do too much on the offensive end, but the team plays at another level when he is hitting shots.
If he can bother the aging Parker, then he will be a problem for the Spurs. Don't be surprised if Popovich tries to keep Parker on the court when Beverley isn't there, and make him chase Mills around screens instead.
Advantage: Houston Rockets (as slightly as possible)
Shooting Guard
Danny Green (SAS) vs. James Harden (HOU)
This one isn't particularly close, which would be the case against most teams for Harden. He's simply the best shooting guard in the league, at least on the offensive end, and Green is going to have his hands full. Green will most likely share the defensive assignment with Leonard, and they both provide some length to try to bother the Beard.
Harden had great success against the Spurs during the season, and should look to be as aggressive as possible in this series. He won't get as many free throws as he did during the season, but that's how the playoffs work. He should still feast.
The Spurs struggled to contain Mike Conley last series against Memphis, and Harden plays with that same jerky, hesitating, sea-sickness-inducing style as him, only if Conley was also the league leader in assists.
Advantage: Houston Rockets
Small Forward
Kawhi Leonard (SAS) vs. Trevor Ariza (HOU)
This is similar to the shooting guard matchup, where Leonard has the advantage in every conceivable way. Ariza isn't quite the defender he used to be, and Leonard has been incredible in the playoffs.
Advantage: San Antonio Spurs
Power Forward
LaMarcus Aldridge (SAS) vs. Ryan Anderson (HOU)
Both of these guys have been relatively disappointing in the playoffs so far, and they need to pick it up for their teams to reach full potential. Anderson is a guy who makes the Rockets offense unguardable when he's on, and Aldridge will have to chase him out to the three-point line.
But LaMarcus is still a really good scorer when he's engaged, and he had a handful of great looking possessions against Memphis. If he can shoot it well, then the Spurs will have a mismatch in that area.
Advantage: San Antonio Spurs
Center
David Lee (SAS) vs. Clint Capela (HOU)
This is a classic offense vs. defense matchup. Lee didn't start for the Spurs during the regular season, but with Dewayne Dedmon limited because of injury, he is the guy right now. He's declined over the years, but remains the king of finding open spots around the rim to catch passes. He's a great finisher with either hand, and can still make excellent passes in the high post.
Capela is an up and coming center who specializes in help defense. He's a rim runner who will help Harden open up the court, and catch lobs all day long. It's going to be rare to see them actually playing each other one-on-one much, because neither team will feature them in that way.
But Capela has a bigger overall effect because of his impact on the defensive side of the ball. He's the Rockets' MVP on that end.
Advantage: Houston Rockets
Bench
The Spurs once again were one of the deepest teams in the league. It's telling that when criticizing the case for Kawhi being the MVP, everyone points to the Spurs being great even when he isn't on the court. Pau Gasol, Patty Mills and Manu Ginobili have all had big moments for championship teams, and will likely have an impact on this series.
Houston did not have that luxury this year, and Harden's MVP supporters mention that as well. The Rockets' bench features likely Sixth Man of the Year Eric Gordon, Lou Williams, and Nene, all of whom looked a little overwhelming against the Thunder. Defensively, none of those three induces any fear as a defensive player, but neither do the three Spurs mentioned above.
It will be interesting to see which guys step up in the minutes they are given. Experience usually helps in these situations, so expect the Spurs' role players to be (a little bit) more reliable.
Advantage: San Antonio Spurs
Coaching
Gregg Popovich (SAS) vs. Mike D'Antoni (HOU)
Mike D'Antoni and his moustache (R.I.P.), have personally been eliminated from the playoffs by Pop on multiple occasions. In the past, it was difficult for his Phoenix Suns teams to push the pace and run against the Spurs, and they will find it to be a challenge again.
Pop is also a master of adjusting mid-series, and D'Antoni will have to be one step ahead if he doesn't want to fall behind.
Houston played at the third-fastest pace in the league during the regular season, while the Spurs played at the 27th fastest. If the Rockets can make this series into an up-and-down style, it could make the Spurs uncomfortable.
That kind of logic cuts both ways, however, and while the Rockets have been riding their fast pace to the second best offensive rating in the league, the Spurs' slower style allowed them to have the best defensive rating in the league (both per basketball-reference.com). Whichever team is able to establish their preferred style is going to have an advantage.
Advantage: San Antonio Spurs
Key Matchup
Kawhi Leonard (SAS) vs. James Harden (HOU)
I know I'm cheating a little, because they don't actually play the same position or anything. But come on, these are the two guys that matter the most on these teams.
Kawhi Leonard may be "the best player in the league right now," if you ask his head coach, but a quick glance at the above number will tell you that he needs to do his thing and slow down the Beard in this series. If Harden is torching the Spurs all series with those kind of numbers, it's going to be tough for them to win.
Here's a fun question to ask your friends if you want to see how much attention they're paying to Kawhi: How many 40-point games does he have in his career? Playoffs and regular season combined.
The answer is one. It was in the Spurs' Game 4 loss against the Grizzlies, just last week. During the regular season this year, Harden scored 40+ points 11 times, and twice scored over 50.
Kawhi has never been better, offensively at least, than he is now. So who is the wing stopper that the Rockets are going to blanket him with? They don't really have a guy to make him uncomfortable, and that is going to hurt them in this series. Just watch how he went to work against Memphis in their first round series:
Harden averaged 29.8 points, 11.8 assists, and 9.0 rebounds per game on 47 percent shooting in the four games against the Spurs in the regular season. In case you didn't know, that is quite good. The Spurs are going to have to throw a bevy of different defenders at Harden to slow him down, but it will truly be a five-man effort if they hope to really affect him.
The Rockets will win if..
Harden runs the offense like the maestro he's been all year, and the Rockets improve on their 28 percent three-point shooting in round one.
The Spurs will win if…
They get a balanced attack, with role players contributing, and the pace slows down to one that they are more comfortable with.
Prediction
Spurs win in 7, advancing to the Western Conference Finals yet again.
This article originally appeared on