2017 Draft Prospect Look for Chicago Bulls: Sviatoslav Mykhailiuk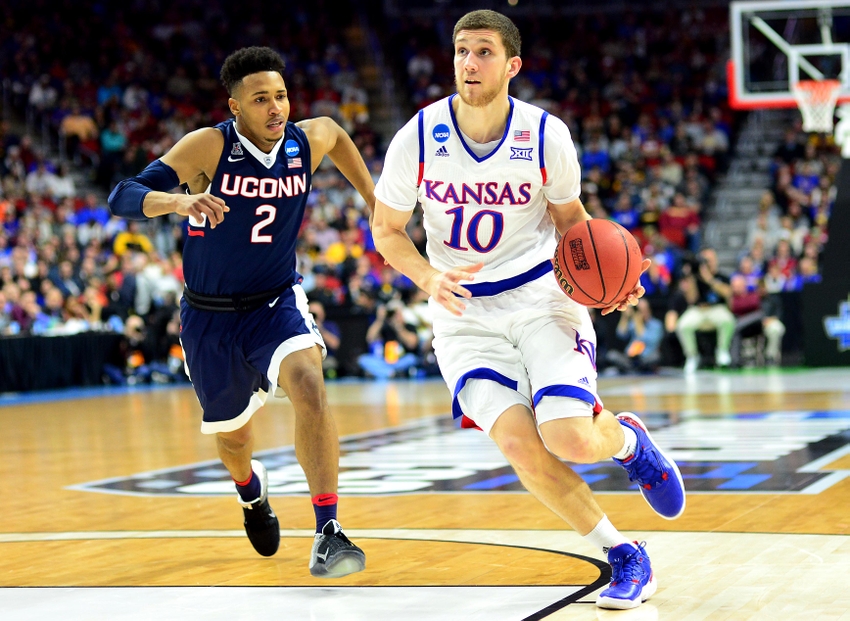 Kansas Jayhawks guard Sviatoslav Mykhailiuk looks like a promising two-guard prospect for the Chicago Bulls in the draft next year.
The Chicago Bulls' loss to the Atlanta Hawks — with Thabo Sefalosha of all players — making a going off probably makes fans cringe that Fred Hoiberg is not prepared for in-game adjustments.
By next year, Rajon Rondo may become expendable because of his porous defense. The Bulls are looking for options on the perimeter that can get the job done on both ends moving forward in their rebuild (or "retooling").
Let's look at a 2017 NBA draft prospect that could come in a potential two-way option for the Bulls.
Kansas Jayhawks guard Sviatoslav Mykhailiuk is a tall, young, two-way scoring guard who might interest the Bulls as they rebuild this team with Gar Forman's promise of "younger and more athletic" defenders who can play within the Hoiball system.
Draft Express rated Sviatoslav Mykhailiuk back in June during Eurocamp:
Playing in Eurocamp against the USA Select Team, posting a triple double – 12 points, 11 rebounds, 11 assists – in 37 minutes. The 19-year-old Ukranian guard made 4-of-11 threes both off the catch and the dribble, but it was his court vision and playmaking ability as a primary ball handler that stood out the most.
What grabbed my attention was his athleticism and his developing long range game. The most important facet of his game may be the chance to play as a tall playmaker for the Bulls alongside Denzel Valentine or Michael Carter-Williams next year if the Bulls look in this direction. He can play solid, stay-in-your-face man-to-man defense, too.
The Bulls may or may let Rajon Rondo walk next summer and they may not re-sign Nikola Mirotic to a more costly contract next year.
Losing either can be compensated for by grabbing Sviatoslav Mykhailiuk from the Bulls' own draft pick, which may land them anywhere between 14th to the low 20's.
More from Pippen Ain't Easy
This article originally appeared on