Xfinity Series Race No. 26 at Chicagoland: Last chance to make Chase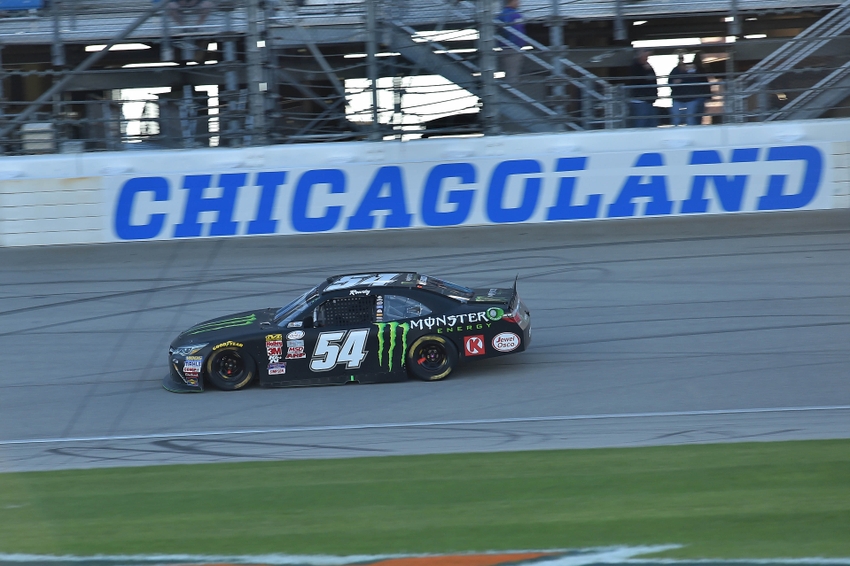 Saturday's Drive for Safety 300 will decided who is in and who is out to compete for the championship. Here is your complete guide to Chase eligibility, television viewing, practices, qualifying and race times.
The Xfinity Series kicks off its regular season finale on the 1.5 mile Chicagoland Speedway paved track in Joliette, Illinois this weekend with ten drivers having already clinched their spot in the run for the championship. Once the field is set, they will be introduced at the NASCAR Hall of Fame in Charlotte next Tuesday.
With just two spots left, four drivers can clinch a spot according to NASCAR. They can make it on points or with a victory. They are as follows:
Blake Koch (0 Wins, 570 Points, +449 Points Ahead of 31st).
Ryan Sieg (0 Wins, 567 Points, +446 Points Ahead of 31st).
Dakoda Armstrong (0 Wins, 547 Points, +426 Points Ahead of 31st).
Jeremy Clements (0 Wins, 538 Points, +417 Points Ahead of 31st).
"Yeah, you know I think we're kind of at a point where we're almost too far out making it just having a good finish, so we kind of have to get to the point where someone – one of these guys has to have really bad luck or we've got to try to steal away a win here," said Armstrong on his outlook to make the Chase. "So I mean I'm proud of our team, you know? The second half of this season, we've made a big comeback. We really dug ourselves in a hole the first half and just to be close enough, we've made a lot better decisions here and had better finishes, but just at a point where the last couple races we've lost points where we should have gained and just kind of at that point where it's going to be pretty tough. We're going to have to make something happen to try to make it."
Five other drivers, Ross Chastain, Ryan Preece, Ray Black Jr., BJ McLeod and Joey Gase cannot make it on points and would need a win to make it.
PIT NOTES:
Former Series champion Clint Bowyer returns to Xfinity action to drive the No. 88 JR Motorsports Chevrolet Camaro. Boyer won the title in 2008.
Justin Allgaier (199) will attempt to become the 60th different NASCAR XFINITY Series driver to make 200 or more career starts this weekend at Chicagoland.
Joey Logano will attempt to tie Jeff Burton for eighth on the all-time NASCAR XFINITY Series wins list with a victory this weekend at Chicago.
There have been 77 NASCAR national series races held in the State of Illinois, 17 Sprint Cup, 35 Xfinity and 25 Camping World Truck, at the following tracks: Chicagoland Speedway in Joliet (42 races), Gateway Motorsports Park in Madison (31), Chicago Motor Speedway in Cicero (2), Santa Fe Speedway in Willow Springs (1) and Soldier Field in Chicago (1).
TV COVERAGE:
FRIDAY
3:00-4:25 p.m. – Final practice (NBC Sports App)
SATURDAY
11:45 a.m. – Xfinity Series Coors Light Pole Qualifying (NBCSN/NBC Sports App)
3 p.m. – Xfinity Series Drive for Safety 300, 200 laps | 300 miles) (NBC/NBC Sports App)
More from FanSided
This article originally appeared on