Tony Stewart's Championship Hopes Will End In Dover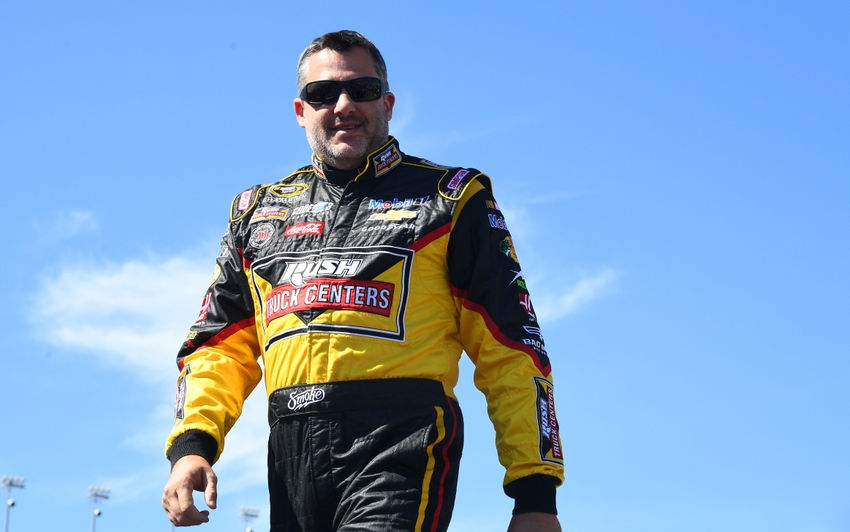 Tony Stewart has just eight races remaining before he retires in November. Stewart is still eligible to win the 2016 championship but after Sunday that won't be the case.
This Sunday is Tony Stewart's last chance at advancing into the round of 12. He sits 11 points back of current 12th place driver Kyle Larson. 11 points equates to 11 positions on the track so it's mathematically possible that Stewart will advance. However, with the high level of competition in the chase it's much more likely that Stewart will need a win to advance.
In 12 starts since winning at Sonoma, Stewart only posted four top ten finishes. His last came back in August at Watkins Glen. In the last six races Stewart hasn't even cracked the top 15. To make things worse Dover is a track Stewart has historically struggled at. Dating back to the fall of 2010 Stewart only finished in the top 20 five times in 11 starts. Only two times in the last 11 starts at the Monster Mile has he finished inside the top ten. While this includes a win in 2013 the stats don't look good for Tony Stewart.
His championship competition on the other hand have fared much better. Ever since signing with Stewart-Haas racing in 2014, Kevin Harvick hasn't finished outside the top fifteen at Dover. He's also the defending champion of this weekend's race. However, the driver to beat this weekend will be Matt Kenseth. In his last 11 starts at Dover, Kenseth recorded eight top ten finishes and two wins. Kenseth also won last time the Sprint Cup Series visited Dover in May.
Another driver we can't forget about is Kyle Larson. Larson only has five starts at Dover but his worse finish is 11th. This includes a second place finish in the spring race. Sitting only five points above the cut line, Larson will be extra motivated to win this weekend.
For fans this is tough. We saw Jeff Gordon go out on top last season and expected the same from Stewart. Stewart had great runs at Sonoma and New Hampshire but now time is running out for a storybook ending.
While it's great to be optimistic about Stewart's chances on Sunday it's also important to be realistic. If he is indeed eliminated on Sunday, his team should focus their efforts on a couple of tracks where Stewart will have his best chances to win before the season is over. Talladega and Martinsville. Anyone has a chance to win at Talladega and Martinsville is just old short track made for drivers like Tony Stewart. While his championship chances may be over on Sunday, the season still isn't.
Be sure to tune into the Citizen Soldier 400 from Dover to see which four drivers are eliminated. Coverage starts at 1 PM EST on NBCSN.
More from Beyond the Flag
This article originally appeared on