Sprint Cup Series Hellman's 500 at Talladega TV schedule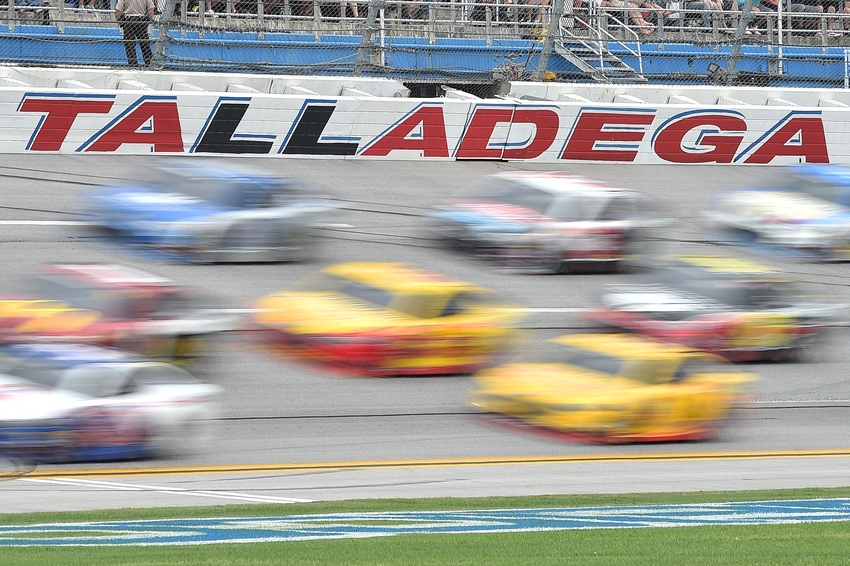 Here is your complete guide to the Sprint Cup television schedule from practice through qualifying and the race on Sunday at Talladega Superspeedway.
Sunday's Hellman's 500 at Talladega is the second elimination race in the Chase for the Sprint Cup and four drivers will be trimmed from the remaining dozen.
Jimmie Johnson and Kevin Harvick have already clinched a spot into the next round and if the pattern holds, a Chase driver will take the checkers just as it has in the previous five events. However, a 'Big One' or possibly two could open the door for a spoiler outside the Field of 12.
Four drivers are within seven points of each other for the final spot, including a NASCAR Sprint Cup Series champion (Kyle Busch), two Daytona 500 champions (Joey Logano and Denny Hamlin) and a talented up-and-coming wheelman (Chase Elliott).
Weather will not play a role in the first three days of on-track activities. In fact, temperatures on Saturday will only be in the high 60s and that could translate into speeds reaching above 200 mph. Bill Elliott set the standard back in 1987 at 212.809 (44.998 seconds), although that in the pre-restrictor plate era. Kyle Busch has the plate mark of 200.574 set in the spring of 2014.
Sunday will be another story as it is expected to be near 80 degrees with no chance of precipitation.
Here's a look at the entire Sprint Cup weekend's events:
THURSDAY
6:00 p.m. – NASCAR Race Hub. Analyst Jeff Hammond walks NASCAR Race Hub viewers through the Richard Childress Racing Sprint Cup facility to demonstrate how technology and innovation are used day in and day out to build the racing product (Fox Sports 1)
FRIDAY
2:00 p.m. – Sprint Cup Series first practice (NBC Sports Network, Motor Racing Network)
4:30 p.m. – Sprint Cup Series final practice (NBCSN, MRN)
SATURDAY
11:00 a.m. – NASCAR Sprint Cup Series Qualifying (NBCSN, MRN, Sirius XM NASCAR Radio, Channel 90)
SUNDAY
1:30 p.m. – NASCAR Sprint Cup Series Countdown to Green (NBCSN)
2:15 p.m. – NASCAR Sprint Cup Hellman's 500, 188 laps | 500.8 miles (NBCSN , Sirius XM NASCAR Radio, Channel 90)
This article originally appeared on