Sprint Cup Series Ford EcoBoost 400 weekend TV and radio schedule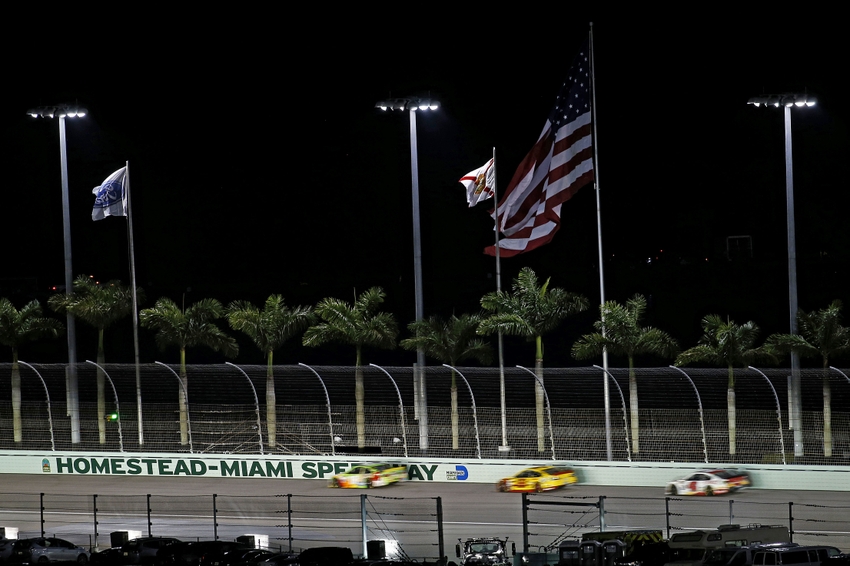 Here is your complete viewing and listening guide for the Sprint Cup season finale from practice through qualifying and the race on Sunday at Homestead-Miami Speedway.
Other than the Daytona 500, this Sunday is the most anticipated day on the Sprint Cup calendar because it is the final race of the season where a champion will be crowned after the Ford EcoBoost 400. Will it be Kyle Busch snaring his second consecutive title or will Jimmie Johnson come away with the seventh of his career? Carl Edwards or Joey Logano might have something to say about that as each seek their first.
Johnson is looking to make history because he would become just the third Cup driver to reach seven championships tying him with Hall of Famers Richard Petty and Dale Earnhardt. It also marks the ten-year anniversary of Johnson's first title, however, he has not won at this track over the course of his storied career.
It really doesn't matter who wins the EcoBoost 400 because the highest finisher of the Championship Four will head into the winter wearing the crown.
For those who cannot make it to the track, he is all the information you will need to watch or listen to the Ford EcoBoost 400:
VOICES:
In the TV booth for the weekend are Rick Allen, Jeff Burton and Steve Letarte with pit reporters Dave Burns, Mike Massaro, Marty Snider, and Kelli Stavast.  Rutledge Wood will provide featured reports. NBCSN and NBC pre/post-race hosts are Krista Voda, Kyle Petty, and Dale Jarrett.
FRIDAY
12:30 p.m. – Sprint Cup Series first practice (NBC Sports Network, NBC Sports App)
6:00 p.m. – Sprint Cup Series Coors Light Pole Qualifying (NBC Sports App, Performance Racing Network, Sirius XM NASCAR Radio, Channel 90
SATURDAY
10:00 a.m. – Sprint Cup Series second practice (CNBC, NBC Sports App)
1:00 p.m. – Sprint Cup Series final practice (NBCSN, NBC Sports App)
SUNDAY
11:30 a.m. – NASCAR RaceDay (Fox Sports 1)
2:00 p.m. – NASCAR Sprint Cup Series Countdown to Green (NBC)
3:00 p.m. – NASCAR Sprint Cup Series Ford EcoBoost 400, 400.5 miles | 267 laps (NBC, Performance Racing Network, Sirius XM NASCAR Radio, Channel 90)
More from FanSided
This article originally appeared on