Sprint Cup Series Can-Am 500 weekend TV and radio schedule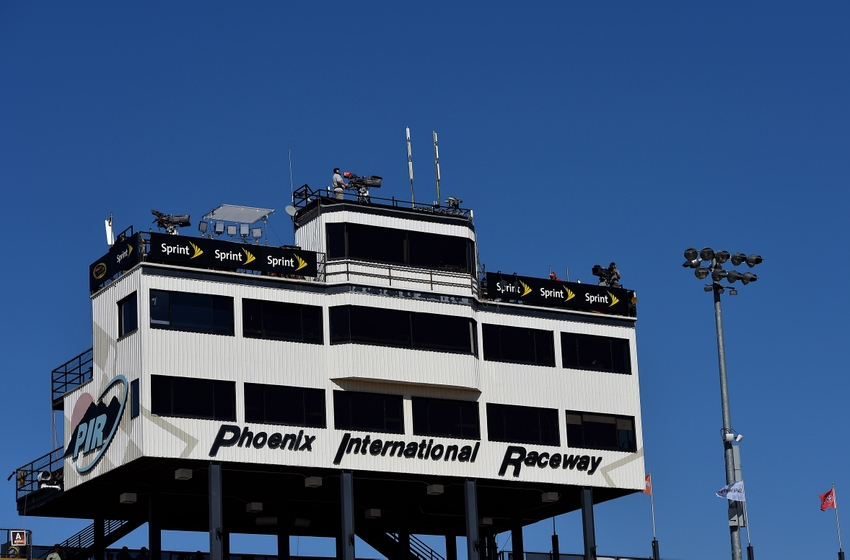 Here is your complete viewing and listening guide to the Sprint Cup from practice through qualifying and the race on Sunday at Phoenix International Raceway.
This Sunday is the second most important race of the entire NASCAR season because it will determine who will join Jimmie Johnson and Carl Edwards in racing for the Sprint Cup championship at Homestead-Miami Speedway. There are six drivers that will fight it out for the final two slots.
A crowd of more than 50,000 is expected at the one-mile Phoenix International Raceway and a large television and radio audience tuned in to see if Joey Logano, Kyle Busch, Matt Kenseth, Denny Hamlin, Kevin Harvick or Kurt Busch will advance into the final round of the Chase for the Sprint Cup and whether one will win his way in or if a spoiler emerges to take the checkered flag. If the latter happens, it will come down to who has the most points for a title run.
For those who cannot make it to the track, here is all the information you will need to watch or listen to the Can-Am 500:
VOICES:
In the TV booth for the weekend are Rick Allen, Jeff Burton and Steve Letarte with pit reporters Dave Burns, Mike Massaro, Marty Snider, and Kelli Stavast.  Rutledge Wood will provide featured reports. NBCSN and NBC pre/post-race hosts are Krista Voda, Kyle Petty, and Dale Jarrett.
FRIDAY
1:30 p.m. – Sprint Cup Series first practice (NBC Sports Network, NBC Sports App)
6:45 p.m. – Sprint Cup Series Coors Light Pole Qualifying (NBC Sports App, Performance Racing Network, Sirius XM NASCAR Radio, Channel 90
SATURDAY
3:00 a.m. – Sprint Cup Series second practice (NBCSN, NBC Sports App)
6:00 p.m. – Sprint Cup Series final practice (NBCSN, NBC Sports App)
SUNDAY
1:30 p.m. – NASCAR Sprint Cup Series Countdown to Green (NBC)
2:30 p.m. – NASCAR Sprint Cup Series Can-Am 500 (k), 312 miles | 312 laps (NBC Network, Performance Racing Network, Sirius XM NASCAR Radio, Channel 90)
More from FanSided
This article originally appeared on