Sprint Cup Ford EcoBoost 400 at Homestead: Preview and prediction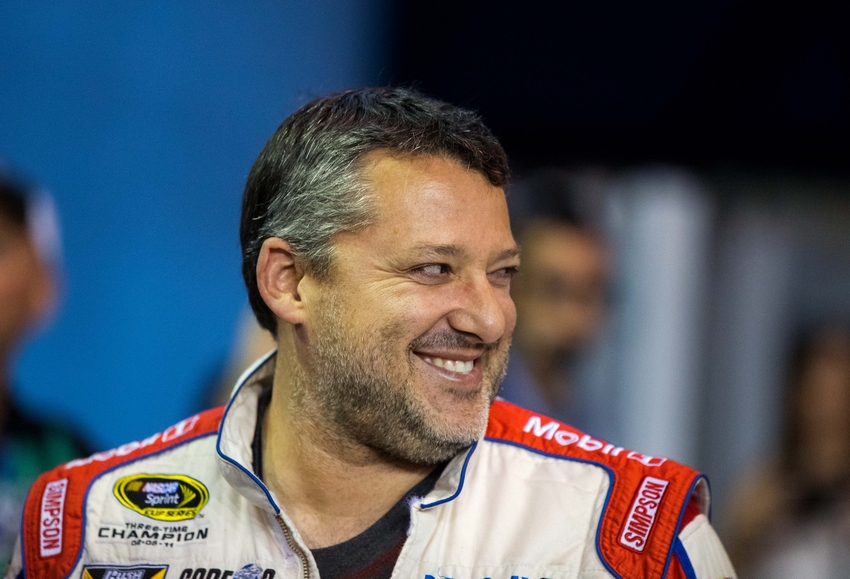 The NASCAR season finale at Homestead promises a lot of drama with a number of championships on the line, not to mention the most important of all, the Sprint Cup title.
The 2016 NASCAR season will officially come to an end late Sunday afternoon at Homestead-Miami Speedway and there could be three different celebrations after the Ford EcoBoost 400, a race winner, and owner's title, and the one that will garner the most attention, a Sprint Cup champion.
Kevin Harvick, who was eliminated from the Chase last week, sits on the pole and being thought of as a possible spoiler, but at this stage of the game what he does is irrelevant. He can finish first or dead last because the highest finisher of the Championship Four will wear the crown.
Joey Logano, Carl Edwards, Kyle Busch and Jimmie Johnson are on a mission. Logano and Edwards are out to win their first Sprint Cup title while Busch is looking to be the first back-to-back titlist since Johnson ran off five in a row from 2006 to 2010. Johnson, on the other hand is out for history because this would be his seventh overall and tie him with legends Dale Earnhardt and Richard Petty for the most in the history of the sport.
Logano (No. 22 Ford) has the lowest season driver rating at 83.5 and comes into the finale with three wins, 15 top-5 and 25 top-10 finishes although he has the best average finish at 10.7.
"Just making sure the car is able to move around, do different things," Logano said about what he needs to do in Sunday. "We want to run the top and bottom because we need to pass some cars here so that is the main thing on the agenda now."
Edwards (No. 19 Toyota) holds the best rating at 109.4 (tops in Sprint Cup overall) with three victories, 9 top-5s and 18 top-10s with a 13.1 average finish.
"I don't think any of us really want to start that far back," said Edwards about all four title hopefuls being bunched together at the start. "We probably had a lot better hopes than that. It is what it is. But yeah, I don't know what to think of it, really."
Busch (No. 19 Toyota) is Edwards' teammate and made it into the Championship Four on points whereas the other three had wins. His stat line: 95.5 rating, four wins, 17 top-5, 24 top-10 and 11.6 average finish.
"We are all pretty tight," Busch added about the closeness of the Championship Four. "Throw a blanket over each other, we're all right there. At least one camera can probably catch us all when we turn off into Turn 1."
Johnson (No. 48 Chevy) was the first to qualify for the championship and comes into Homestead-Miami with a 96.8 rating tied for the most wins with Busch. He has an average finish of 14.3 with 10 top-5 and 15 top-10 finishes.
"From 14th to fifth it seems pretty easy to pass, week in and week out," Johnson said about starting back in the field.  "It's those last four or five cars that are always so tough to pass.   It's no different this week than the others, but at least the first half of the race would have been easier in starting up front."
WHAT TO LOOK FOR:
The Grand Marshall for the Ford EcoBoost 400 is actor Justin Hartley while NCIS Star Wilmer Valderrama is the Honorary Starter.
"I've always been a fan of racing so being an Honorary Starter for a NASCAR race is incredible," said Valderrama. "I'm looking forward to waving the green flag and hearing the cars fly by as they compete for the 2016 Sprint Cup Series championship."
TRACK INFO:
Location – Homestead, FL
Capacity: 46,000
Track: 1.5 mile paved
Race Record: Jeff Gordon, 142.245 mph (November 2012)
CHASE BREAKDOWN:
Segment 1 – Chicagoland (COMPLETED), New Hampshire (COMPLETED), Dover (COMPLETED)
Segment 2 – Charlotte (COMPLETED), Kansas (COMPLETED), Talladega (COMPLETED)
Segment 3 – Martinsville (COMPLETED), Texas (COMPLETED), Phoenix (COMPLETED)
Segment 4 – Homestand-Miami Speedway
PREDICTION:
This seems to be a obvious choice because those running for the title are simply looking for the best finish. He would like to give his boss, the retiring Tony Stewart, a going away present and he has the car to do it. An easy pick: Kevin Harvick.
LONGSHOT:
He has a decent starting spot and he is smack dab in the middle of the championship contenders. Besides, what better way to go out than taking home the checkered flag and if it came down to Harvick and this driver fighting it out at the end, don't be surprised if the No. 4 eases off to let the No. 14 have one last hurrah: Tony Stewart.
This article originally appeared on