Sprint Cup Can-Am 500 at Phoenix: Preview and prediction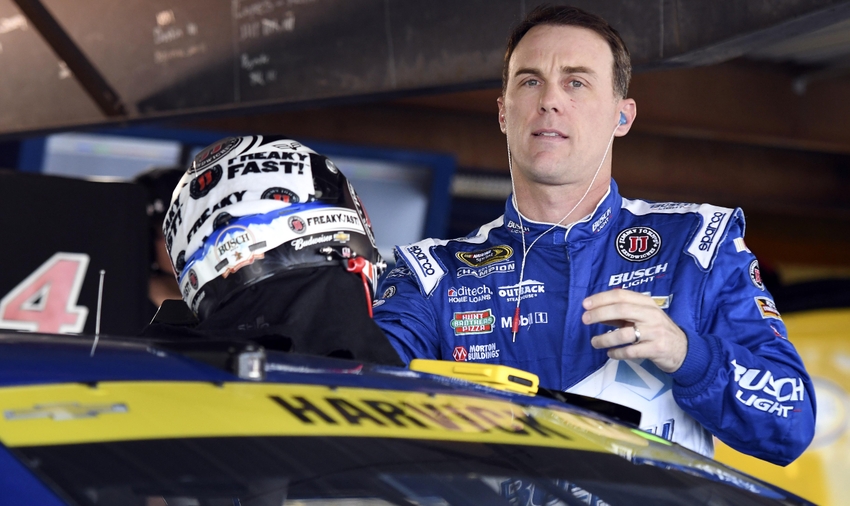 Sunday's Can-Am 500 is the next to last Sprint Cup event of the 2016 season and the final chance for title hopefuls to be part of the Championship Four.
When the green flag drops on the Can-Am 500 on Sunday, 40 drivers will have one thing on their mind and that is to finish the day as the first one across the finish line at the end of 312 laps. However, this is a race where four drivers will see their championship dream come to an end as this is the final elimination race of the season.
Of the six remaining title hopefuls, there are just two spots remaining as Jimmie Johnson and Carl Edwards have already advanced with wins. Kyle Busch is still very much alive to defend his crown and is close enough in points to advance to Homestead-Miami if he has a decent afternoon.
"We just need to try to make sure that we can finish ahead of those that we're racing essentially," said Busch. "It's kind of what our mindset is and what our goals are. We've just got to make sure that we have good enough stuff to be able to go out and achieve those things, so we'll keep working on what we've got."
If you are looking for someone who might be the prohibitive favorite to drive away with the win, it is Kevin Harvick. The driver of the No. 4 Stewart-Haas Chevy SS has won three of the last four at PIR and has a total of eight Cup wins at Phoenix. He has also led the most laps over the past five races.
"Anything can happen and we just have to control the things that we can control and try and put ourselves in position to where we usually do and see where it all falls," said Harvick. "That is what makes all this here exciting and really what I like about it is the sense of the unknown, the competition, the effort, and the thought and everything that goes into that is intriguing for me."
Where you start is a good indicator where you could finish and in the 40 races at PIR, no one has won from 30th back. Five have taken the checkers from the pole and three others from second. In half of those races, taking the green from inside the top ten has resulted in a victory. Here is how the eight Chase drivers will line up on Sunday:
Joey Logano – 4th
Denny Hamlin – 5th
Kevin Harvick – 6th
Matt Kenseth – 10th
Carl Edwards – 11th (Advanced)
Kurt Busch – 12th
Jimmie Johnson – 17th (Advanced)
Kyle Busch – 19th
WHAT TO LOOK FOR:
Current UFC bantamweight champ Dominick Cruz will take an honorary lap around the track in the pace car. Cruz is a native of Tucson. Boxer Vinny "The Pazmanian Devil" Pazienza is the Grand Marshal.
TRACK INFO:
Location – Avondale, AZ
Capacity: 51,000
Track: 1.0 mile paved
Race Record: Tony Stewart, 118.132 mph (November 1999)
CHASE BREAKDOWN:
Segment 1 – Chicagoland (COMPLETED), New Hampshire (COMPLETED), Dover (COMPLETED)
Segment 2 – Charlotte (COMPLETED), Kansas (COMPLETED), Talladega (COMPLETED)
Segment 3 – Martinsville (COMPLETED), Texas (COMPLETED), Phoenix
Segment 4 – Homestand-Miami Speedway
PREDICTION:
In his next to his last race subbing for Dale Earnhardt Jr. in the No. 88 Hendrick Motorsports Chevy SS, this 23-year old Tucson native pulled off the near impossible by posting the fastest time in round three of qualifying to win the pole for the Can-Am 500. He has shown that with the right equipment he can compete with anyone and will surely get a look at a full-time ride in 2017 for someone, but that is a story for a different day. On Sunday, he will follow-up his first career pole with his first Sprint Cup victory: Alex Bowman.
LONGSHOT:
For the second week in a row this pick is the same, this time mostly because of what he did in qualifying. This rookie advanced into the pole round and will start eighth in the No. 21 Wood Brothers Ford: Ryan Blaney.
This article originally appeared on