Should Tony Stewart Take More Shot at the Daytona 500?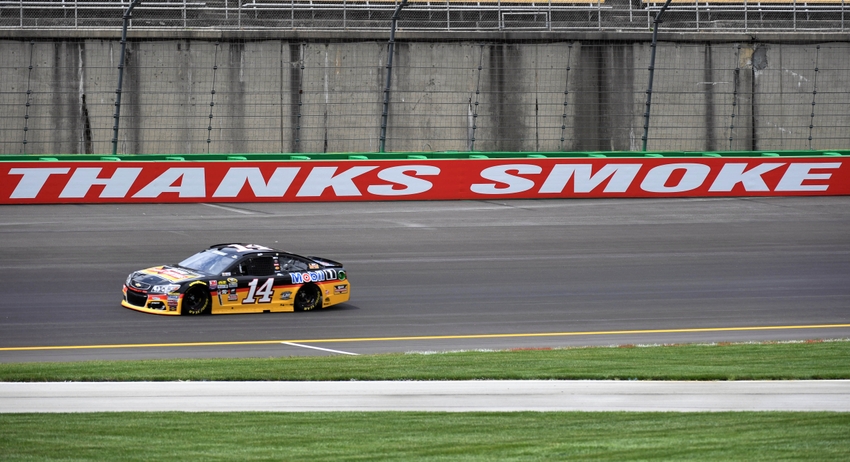 The Daytona 500 is one race that has eluded Tony Stewart throughout his career. Will he come back for one last shot at NASCAR's biggest race?
Tony Stewart's final NASCAR season is quickly coming to a close. A season that has been nothing short of frustrating. With the exception of his win at Sonoma, Stewart and the No. 14 team at Stewart-Haas Racing have struggled all year long. They started out behind the eight ball when Stewart sustained a back injury in the off-season while driving a all-terrain vehicle.
This accident caused Stewart to miss the first eight races of the season. Most notably the Daytona 500. Since the announcement was made back in early February, it's been hard not to hold onto some hope that Stewart would return for the Daytona 500 in 2017. Taking just one last chance at winning NASCAR's biggest race.
We've watched Tony Stewart take the green flag in 17 Daytona 500s and 17 times he has failed to win. However, another Daytona 500 won't do Tony Stewart or his fans any justice. He's already won three Sprint Cup championships and visited victory lane numerous times in other races at NASCAR's most famous superspeedway.
We don't need to look any further than Stewart's disappointing performance at Talladega to see why another superspeedway race just isn't a good idea. Stewart rode around in the back all afternoon along with the Joe Gibbs Racing trio of Matt Kenseth, Kyle Busch, and Carl Edwards. The only difference is the Gibbs trio came to Talladega with everything to lose and Tony Stewart had nothing on the line.
Combine this with his recent stats and it doesn't look good. Stewart has one top ten since August 7th. To make things worse he's finished outside of the top 20 in the past three races. This isn't what we're use to seeing out of the three-time champion.
Now, to be fair this isn't out of the ordinary for drivers in their final season. Jeff Gordon was an exception to the rule. NASCAR greats like Richard Petty and Darrell Waltrip both rode quietly into the sunset.
Like Petty and Waltrip what's important is a year from now the 2016 season isn't what fans will remember about Tony Stewart. We'll remember moments like his 2011 championship run and his two wins at Indianapolis.
Every driver would like nothing more than to win the Daytona 500. However, it takes more than winning one race to put together a great career. Tony Stewart has done just that.
More from Beyond the Flag
This article originally appeared on