Roush Fenway Racing announces changes to Cup team for 2017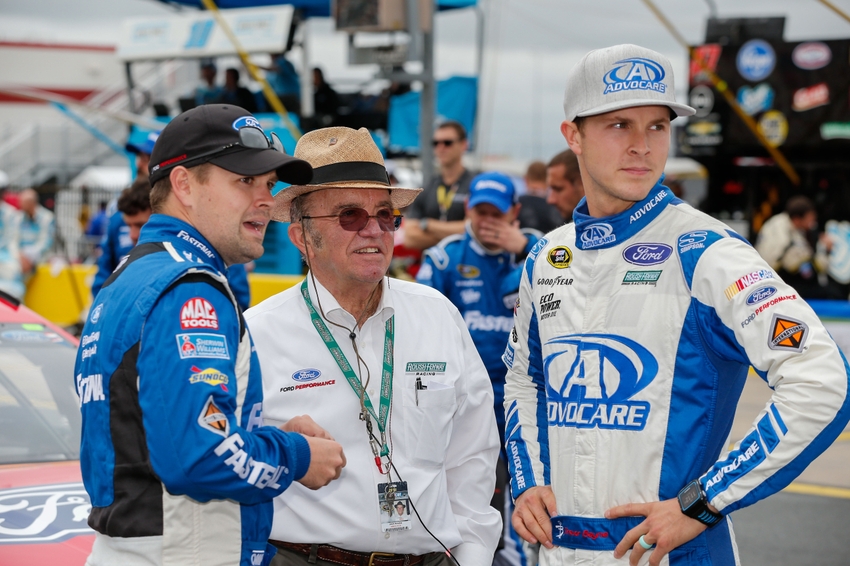 RFR to go smaller in 2017 running just two cars while leasing one of their Charters, the No. 16, to JTG Racing and driver Chris Buescher in the Cup Series.
One week ago Greg Biffle said that he was leaving Roush Fenway Racing Cup team, and speculation began almost immediately as to who will replace him in the No. 16 Ford. RFR cleared that up today when it was announced that they will not run that car, but instead lease its Charter to JTG Racing with Chris Buescher landing a full-time ride.
What that also means is that RFR will go smaller with just two cars, the No. 6 of Trevor Bayne and the No. 17 of Ricky Stenhouse Jr. as part of changes going forward. At one time there were five cars in the Roush stable, though that dropped to four when NASCAR put a cap on how many cars a team could run. In 2012 there were only three in competition when Matt Kenseth departed, and now it is down to just two.
Roush Fenway has had only marginal success in recent years, failing to land a driver in the Chase the last two years, and none of their three cars have won since 2014.
"We have been able to shore up our plans for 2017 and we feel that this will continue to move us in a direction that will yield improved performance and results," said Roush Fenway co-owner Jack Roush, in a release. "We saw improvement in our cars and made substantial gains in our performance at times last season, and we will continue to build on that by maintaining a robust engineering group in order to take the next step by consistently running up front."
While RFR is the winningest team in NASCAR since they began operation in 1988, those "gains" have not shown up in the stats line, as they have recorded just seven top-5 and 23 top-10 finishes in in 217 starts the last two seasons.
RFR also announced that Matt Puccia will return as Bayne's crew chief while Brian Pattie will move from Biffle to Stenhouse.  Nick Sandler, who served as the No. 17 crew chief the last two seasons, has been named Director of Engineering.
Meanwhile, Buescher joins JTG from Front Row Motorsports. He was the Xfinity Series champion in 2015 before moving up to Cup where he made the Chase following his victory at Pocono. His new team will run a second car for the first time since it opened for business in 2008.
This article originally appeared on