Richard Petty driver Brian Scott retires, RPM loses sponsor Albertsons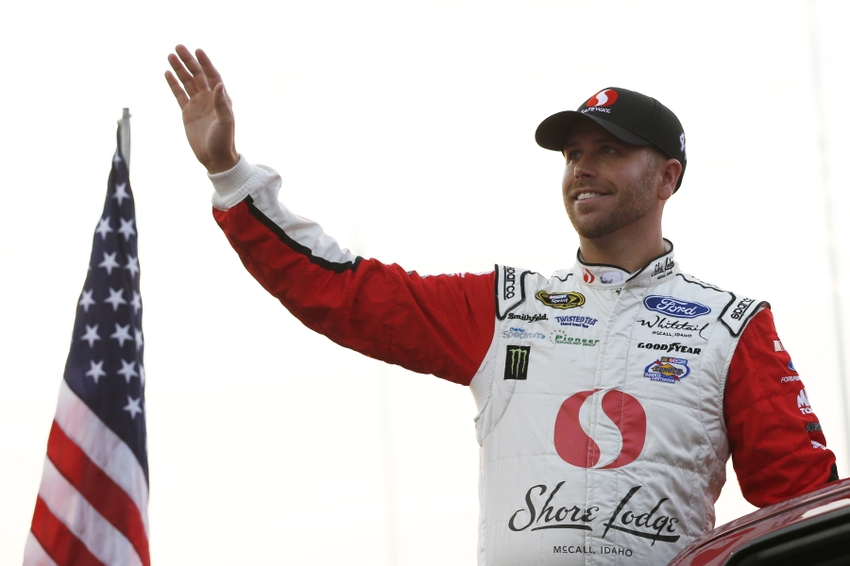 Both announcements come on same day leading to questions whether Petty will field two cars in 2017.
Richard Petty Motorsports and driver Brian Scott announced today that Scott, the driver of the No. 44 Ford, will retire from the sport at the end of the season. In addition, Scott's sponsorship partner, Albertsons Companies, decided to terminate their NASCAR program, also at the end of the current season.
RPM has struggled in recent years and with the official announcements coming within 15 minutes of each other, it leaves the racing world to wonder if the company will field two cars for the 2017 Sprint Cup season. RPM is saying that the No. 44 Fusion will compete next year, however, with the loss of a major sponsor and their driver, it is hard to see how that will be accomplished.
"This was a difficult decision, but one that I made myself for my family," said Brian Scott, in a release. "Racing and specifically NASCAR has been and will always be in my heart, but right now, I want to turn all my attention to my family and to be able to spend more time with them. Racing has blessed me with great opportunities, and I'm very grateful for everything that it has allowed me to do, but for me, it's time to move on. I can't thank everyone enough who helped me in my career. I would not have made it to where I am at today without their trust and commitment."
In 34 events this year, the 28-year-old Scott has managed just one top five finish, a second in the Hellmann's 500 at Talladega on Oct. 23.
"Brian made it to and competed at a level that very few do in NASCAR," said Brian Moffitt, Chief Executive Officer, Richard Petty Motorsports. "Brian became part of the Petty family this year, and he committed himself to making our organization better. We feel fortunate to have had the opportunity to get to know Brian and wish him nothing but the best for him and his family."
RPM has had a dismal season, not only with the troubles Scott was having, but with the iconic No. 43 driven by Aric Almirola who has had one top-10. Combined they have led just seven laps the entire year although both cars have started every race.
Meanwhile, Albertsons is leaving NASCAR after a number of years in the sport.
"Local sports sponsorships are an important part of our marketing strategy in communities across the country," said Albertsons Companies Chief Marketing and Merchandising Officer Shane Sampson. "While we have decided to focus our investments elsewhere in 2017, we appreciate the work that Brian, Richard Petty Motorsports and the entire No. 44 team put forth for Albertsons Companies this year, and we wish them the very best in the future."
More from FanSided
This article originally appeared on