Phoenix Lives Up To Chase Expectations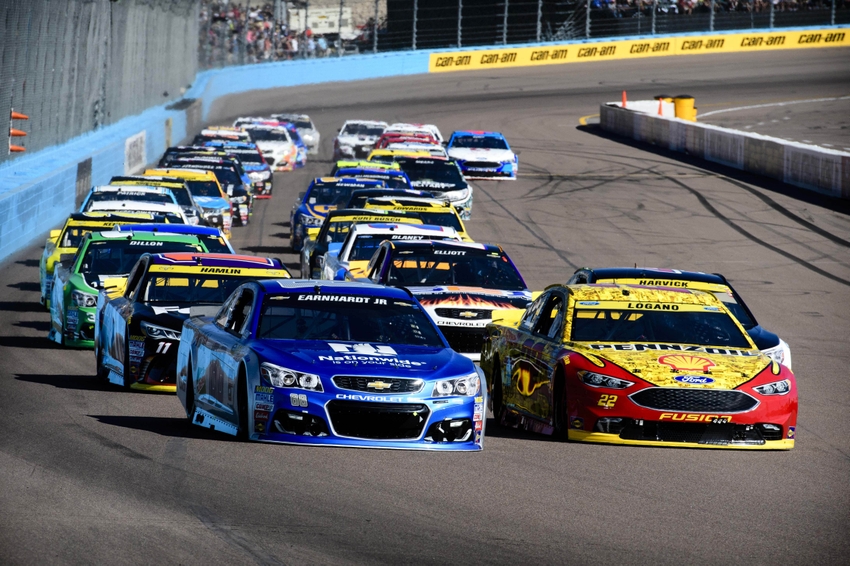 Sunday's race at Phoenix will be remembered as one of the top races of 2016. From Alex Bowman's dominating performance to Joey Logano's win the Can-Am 500 had it all.
Through the first eight races, the 2016 Chase for the Sprint Cup has been rather tame. We haven't seen the emotion or the confrontation of the past two seasons. No fights, intentional wrecks, or trading paint on pit road after the race. Teams have been working in a conservative fashion and not taking any unnecessary risks. But that all changed on Sunday at Phoenix.
Let's start with Alex Bowman. A non-chaser led 194 laps and was the clear favorite to win until he got stuck in traffic after a late race pit stop. Bowman gave it his all and came up just short after an impressive performance. This race alone should go a long way in getting Bowman a ride for 2017. However, the moment of the race occurred when Bowman got into Matt Kenseth on the first green-white-checkered restart.
Kyle Busch had a run on Bowman but Bowman blocked and the two drivers had contact. This sent Bowman into turn one at a bad angle and he came together with Matt Kenseth. This sent Kenseth into the wall and all but ended his championship hopes. When the season ends this Sunday everyone will reflect back on this moment as the one that changed everything. If Kenseth wins the race at Phoenix he advances to the final four and either Kyle Busch or Joey Logano are on the outside looking in. However, it just wasn't meant to be for Kenseth.
Pit strategy proved to be huge on Sunday as well. Just ask Denny Hamlin. The No. 11 team chose to stay out while the rest of the leaders came to pit lane. Hamlin held his own on the first restart but dropped like a rock after the caution on lap 267. This forced the team's hand and they brought the car to pit road with only two laps remaining. Even with the additional restart for the Matt Kenseth wreck, Hamlin was only able to get back to seventh. With a Joey Logano winning and Kyle Busch finishing second it just wasn't enough for Hamlin to make the final four.
It's also important to make a note of Kevin Harvick. He struggled all afternoon with his car but fought his way up front as the race wound down. It just goes to show a never give up attitude goes a long ways. That will be especially important this weekend when something as small as a bad pit stop or a bad restart could be the difference in who wins or loses this year's championship.
As we put Phoenix in the rear view mirror it's time for the season finale at Homestead. I expect to see the same type of drama before the season ends on Sunday afternoon.
More from Beyond the Flag
This article originally appeared on