Mr. Consistency: Paul Menard's solid season led to a Chase berth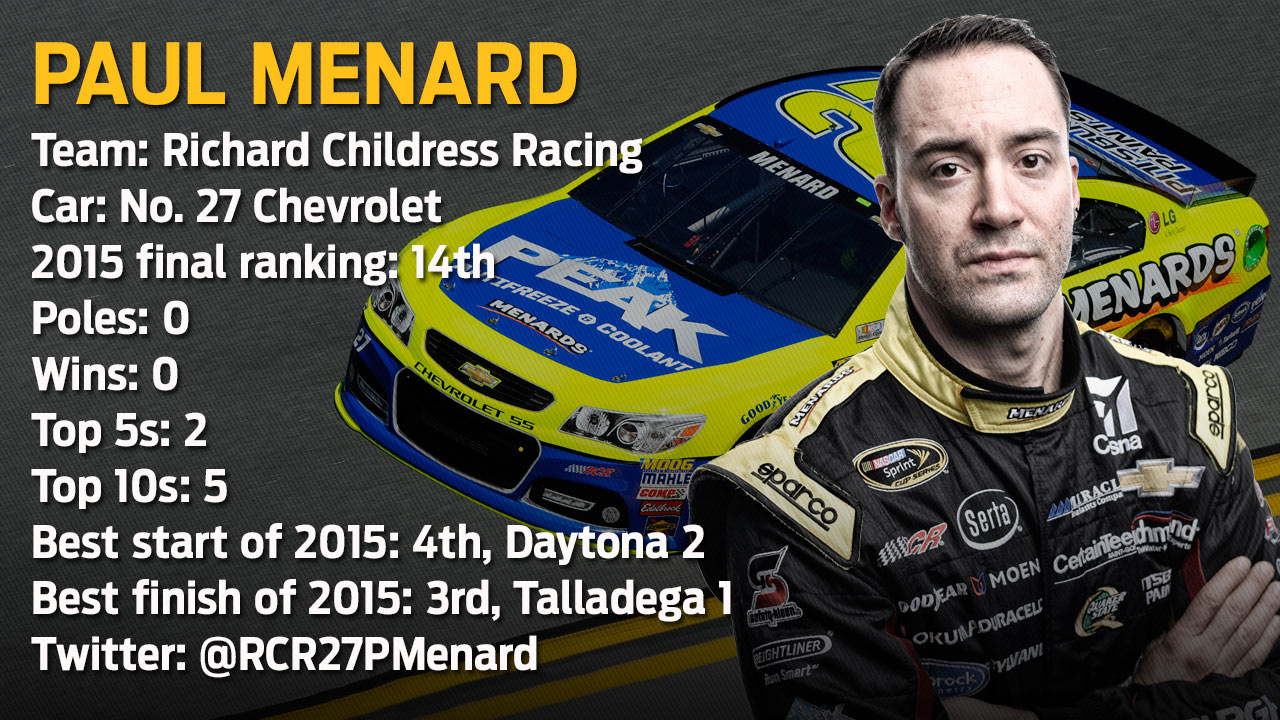 In the old days, NASCAR's points system rewarded consistency over the course of the entire lengthy season. But even though the Chase for the NASCAR Sprint Cup has changed how the champion is determined, there's still tremendous value in consistency.
A case in point is the 2015 season enjoyed by Paul Menard, the driver of the No. 27 Richard Childress Racing Chevrolet. In his ninth full-time season in the Sprint Cup Series, Menard finished a career-best 14th in points. And for the first time in his career, Menard made the Chase.
If you take a closer look at Menard's 2015 season, it was a lot like Menard's personality: solid and consistent, without a lot of the ups and downs some drivers had.
To be blunt, the RCR Chevrolets lacked the speed of the fastest cars in the series. For the second consecutive season, the team failed to win a race, which meant that the only path to a Chase berth was through consistency, which Menard displayed throughout the year.
After the seventh race of the season at Texas Motor Speedway, Menard was ranked 16th in points. The following week at Bristol Motor Speedway, Menard finished an excellent 11th, and for the final 28 races of the year, he never fell lower than 15th in points, as he raced his way into the Chase.
Menard's best finishes of the 2015 season occurred in the first 10 races of the year. First, the veteran driver wheeled his No. 27 RCR Chevrolet to a fourth-place finish at Auto Club Speedway in Southern California.
Then, five races later, Menard survived the mayhem at Talladega Superspeedway to come home in third place, which proved to be his top finishing position of the year.
For the rest of the season, the secret to his success was avoiding trouble and posting the best finishes he could get from his cars. And in that respect, Menard was very successful.
In 36 races, Menard finished in the top 20 a total of 25 times. In fact, at the end of the season he posted four top-15 finishes in the final five races, including another strong run of sixth-place in the Chase race at Talladega.
As noted, 2015 was the best season of Menard's career. If RCR can find just a little more speed in its cars next year, he might do even better.