NASCAR: The End is Near for HScott Motorsports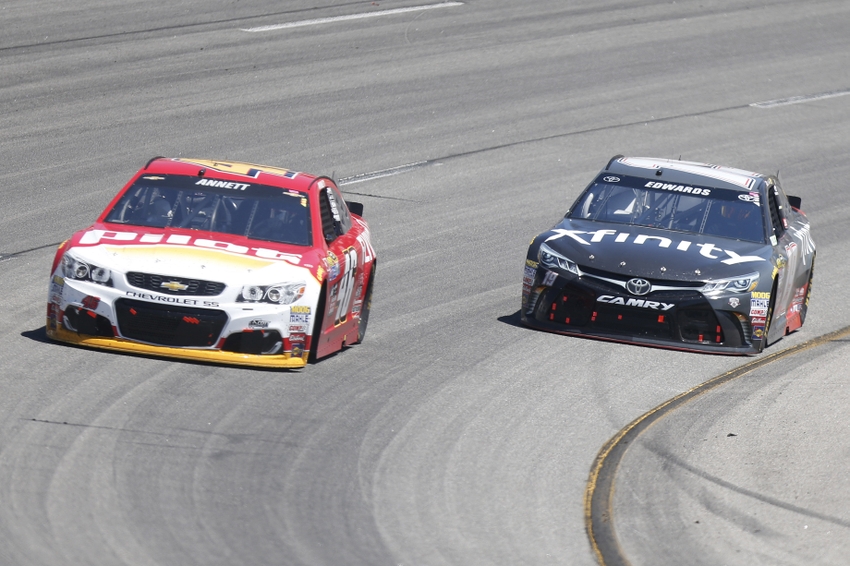 What is the future of HScott Motorsports in the Sprint Cup Series? With drivers and sponsors leaving, it looks pretty bleak for 2017.
When the NASCAR season reaches November, the silly season is in full swing. Drivers, teams, sponsors, and numbers are all on the move, and their are many winners and losers in this process. Perhaps the big loser heading into 2017 so far is HScott Motorsports, which looks empty and potentially not competing in the coming year.
It was announced on Friday that Michael Annett, current driver of the #46 Chevy for HSM, will be moving to the Xfinity Series in 2017. He will race a fourth car for JR Motorsports, bringing his family sponsorship from Pilot Flying J with him. And with Clint Bowyer already making the planned move in the next year to Stewart-Haas Racing to replace Tony Stewart, that leaves HScott Motorsports with no drivers or sponsors in the new year.
Understandably, Harry Scott's team has had a quiet existence at the Cup level. First running one car with Justin Allgaier after purchasing the team from James Finch, Scott would later expand to a second car with Annett. When Clint Bowyer needed a seat to serve as a one-off season spot while awaiting Stewart's retirement, HSM stepped in. But now, with both drivers and both primary sponsors leaving, what's next for the team, and their assets?
Of course, one of the biggest pieces that remains in place for HScott Motorsports is their team charter. The team leased one charter from Premium Motorsports for 2016 to cover Michael Annett, but they still own the one used with Clint Bowyer. Perhaps if the team does not survive into 2017, there will be buyers for that charter, with JTG-Daugherty Racing and Furniture Row Racing as the leading candidates.
It would be a great disappointment to fans to lose another team at the Sprint Cup level, and potentially two if Tommy Baldwin Racing does not survive. And while Furniture Row Racing will expand and Circle Sport Racing returns, lower car counts could be expected again.
However, there still remains hope that Harry Scott's team can field a car in 2017. It is a long NASCAR offseason before Speedweeks comes in February, with lots of drivers who will be searching for sponsors and trying to find rides. Harry Scott is said to be receiving some offers, based on this statement to NASCAR.com:
"As for the 2017 season, I am considering a number of options — including an offer to run a different driver — but no final decisions have been made and won't be announced until after the end of the season."
Do you think HScott Motorsports will survive? Who could be the new driver of their car in the coming year?
More from Beyond the Flag
This article originally appeared on