NASCAR: Texas Start Time, Channel And Streaming Info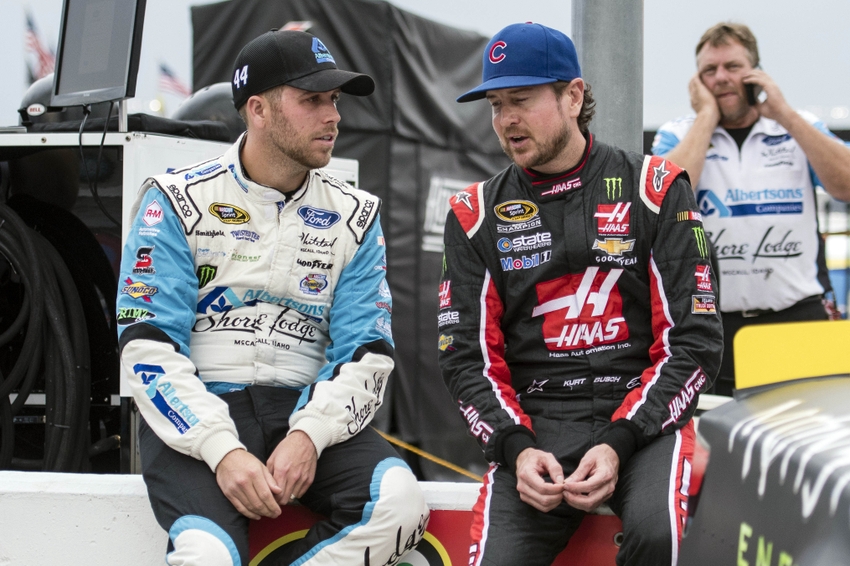 Sunday November 6th, 2016 is NASCAR's AAA Texas 500 from Texas Motor Speedway. Be sure that you know all of the important race information; like when it starts, what channel it's on and where to find live race streams.
When the green flag waves for the 2016 AAA Texas 500 it will be the 34th race of the NASCAR season in the NASCAR Sprint Cup Series. NASCAR is coming off of a weekend in Martinsville that was won by Jimmie Johnson. Johnson has become red-hot since the Chase began and he has now clinched a spot in the Chase finale in Miami in a couple of weeks. Johnson's win also means that one of the four JGR cars still in the Chase will not be making it to the finale. Sunday in Texas another driver will have a chance to punch their ticket to the finale.
Then again, Johnson could stop that from happening given his recent success at the track. Johnson has put the No. 48 machine in victory lane in Texas five times out of the last eight times that he has run there.
Make sure that you have all of the information about the race and know when, where and how to watch it.
AAA Texas 500 From Texas Motor Speedway
TV Schedule:
1:30 PM ET – Texas pre-race coverage on NBC.
2:00 PM ET – Texas race coverage on NBC.
2:03 PM ET – National Anthem
2:07 PM ET – Command To Start Engines
2:16 PM ET (approx.) – Green Flag and live race coverage on NBC.
Live Streaming
Official Live Streams:
Unofficial Live Streams:
We here at Beyond The Flag do not encourage our readers to use unofficial live streams due to the danger it puts your computer in as well as the legalities of doing so based on where you live. However, if you wish to find some of the best unofficial live streams on the internet, you can do so at your own risk by using the below article link and reading the FanSided Live Stream Guide.
Radio:
However you decided to enjoy the 2016 AAA Texas 500 be sure that you don't miss a minute of the action. Aside from being the 34th race of the 2016 NASCAR season, this is also one of the last chances drivers have to punch their ticket to the final four in Miami. After a poor weekend in Martinsville drivers like Kevin Harvick and Carl Edwards will be looking to get themselves back into contention in Texas before the final race of the round of eight next weekend in Phoenix.
Who do you think is going to win on Sunday at Texas? Be sure to let us know in the comment section below. You can also reach out to us on our various social media platforms. Also, don't forget to follow along with the BTF crew with our live Texas race thread.
More from Beyond the Flag
This article originally appeared on