NASCAR Should Have An Off Week Before Homestead Miami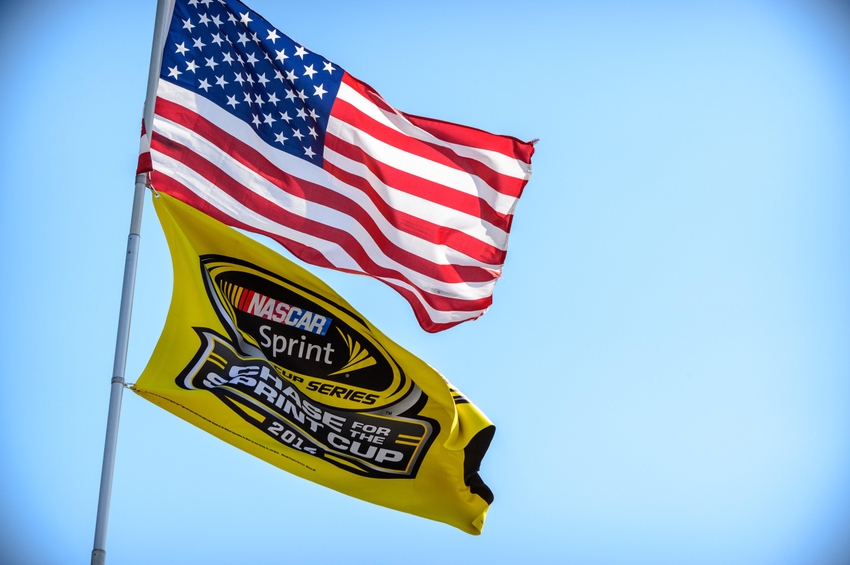 Off weeks are a weird thing when it comes to the playoffs in sports While some sports, like the NFL  will wait a week before having their grand super bowl showdown, other sports like The NBA and MLB  continue on without much time to rest and recoup from their long run to the championship game. Sure, some say that adds to the excitement, but it also takes away the opportunity to make a week of festivities out of it.
Take NASCAR for example. Even after The Chase got its latest revamp in the spring of 2014, NASCAR officials still haven't thought to space out the action a bit. In fact, there is literally no break between the final four rounds of the season and even the end of round three and four happen back to back. Not only is this missed opportunity for drivers to rest, it's also a missed opportunity to build up excitement.
With that being said, why can't NASCAR pull an NFL and hold off on their big title race for a week? It's not like the move would really interfere with much and could give the four championship teams time to finalize their car for the big show. It also gives the other 36 drivers a chance to rest and recoup before ending the season at Homestead Miami.
While those are all good reasons on their own for NASCAR to make the move and have an off week before championship weekend, it also gives NASCAR more time to promote the final race, which could potentially bring more eyeballs to the sport. In fact, holding off on the big race for at least a week gives the final four a chance to make multiple appearances on big name shows and promote the race.
Think about! NASCAR drivers, including the final four, might do appearances here and there for the big race at Homestead Miami, but it pales in comparison to the kind of treatment that The NFL and even the NBA finals gets on a yearly basis. If NASCAR wants to become a more popular and prominent sport, pre shows, network specials on NBC and a slew of appearances on big name shows are what needs to happen.
Fortunately for NASCAR, that can all start by scheduling an off week before the big race at Homestead Miami. Not only does doing this create a sense of tension for NASCAR fans who are dying to see the final race play out and have someone crowned the champion, it will also give NASCAR NBC and NBCSN a chance to increase their promotional efforts for the final race.
For example, an off week gives NBC a chance to integrate the final four championship drivers into their weekly programming. This could include an interview during the halftime show of Sunday night football, special appearances on daytime talk shows and maybe even a special hosting gig on the Saturday night live before the big race!
While some people and even a lot of fans might see this as overly excessive measures in order to ensure that NASCAR gets the proper publicity they deserve, it is no doubt the only way that the general public are going to take the sport of NASCAR seriously. In fact, if NASCAR wants the same treatment as sports like MLB, NBA and NFL, they need to start relying on their network for proper promotion. Before big races.
That of course, starts with NASCAR implementing an off week before the championship race and giving NBC and NBCSN time to give the sport the proper publicity they deserve.
More from Beyond the Flag
This article originally appeared on