NASCAR: Ryan Reed To Make Cup Debut At Talladega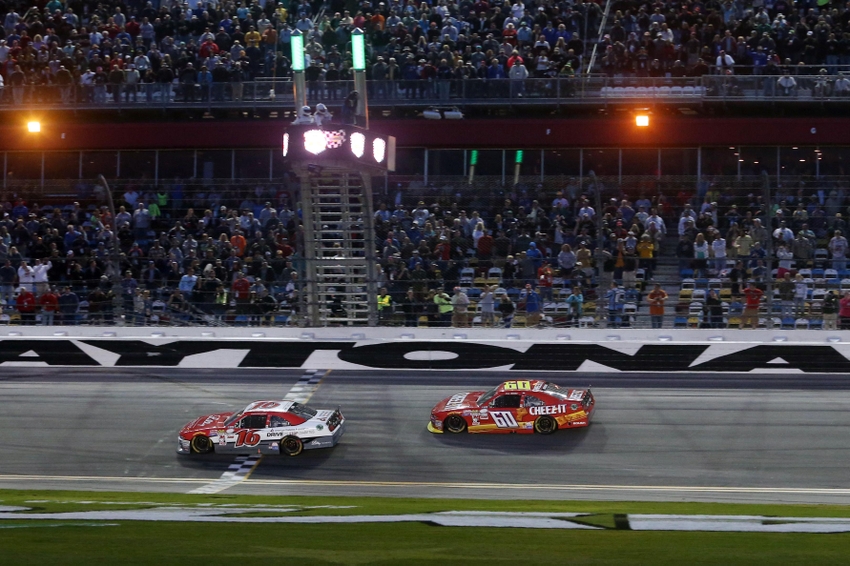 Debuts are a magical thing in the world of NASCAR. Not only do they give fans a glimpse of a future champion or legend, it also gives the debuting driver a moment in their careers that they will truly never forget.
Add a 2.5-mile track like Talladega Superspeedway, which is one of the most chaotic and unpredictable races on the entire NASCAR circuit and you truly have a recipe for a memorable experience.
That's the situation Xfinity driver, Ryan Reed, now finds himself in after it was announced that he will be making his Sprint Cup Series debut on October 23rd at Talladega Superspeedway. Reed, who currently finds himself in the running of the inaugural Xfinity Series Chase, will pilot the No. 99 Lily Diabetes Ford Fusion for Roush Fenway Racing and could very well be a threat come race time.
Not only has Roush Fenway racing had a very dominant record at Talladega and even Daytona over the last few years, 11 all-time wins to be exact, many drivers have also gotten their very first win at the 2.5 mile superspeedway. In fact, if Reed is able to capture his first victory at Talladega later this year, he would join Davey Allison, Brian Vickers and Brad Keselowski on the list of drivers who got their first win at Dega
The news was broke this week by Roush Fenway Racing on Twitter.
ICYMI: @driverRyanReed to attempt #NASCAR Sprint Cup debut @TalladegaSuperS https://t.co/1vEXOkTDy2 pic.twitter.com/yJ7YcVwCh9

— REED No. 16 TEAM (@Reed16Team) September 29, 2016
Reed also lamented about how he almost thought he was done with racing five years ago after being diagnosed with Diabetes in 2011. Since his diagnosis, Reed has established  "Ryan's mission" to raise awareness on diabetes and returned to driving a short time later. To this day, he is one of only two drivers in auto racing that competes with diabetes.
As for Reed's chances at winning the race and ending up in victory lane on Sunday, fans can take a little comfort in the fact that Reed's only win in his NASCAR career came in The Xfinity Series at Daytona. With that in mind, it will truly be interesting to see what this young man can do when he straps in for his very first Cup race.
More from Beyond the Flag
This article originally appeared on