NASCAR: Marine Josh White Provides Update Surrounding Martinsville Debut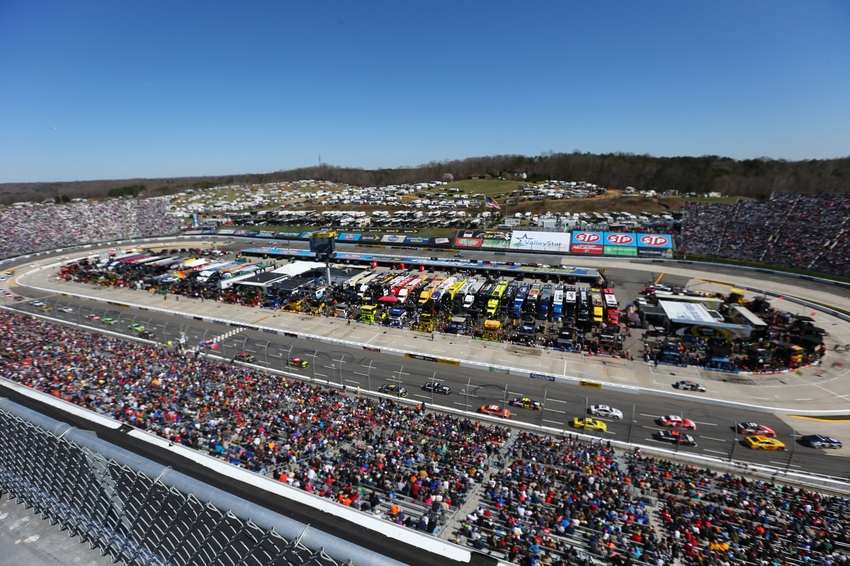 What a difference a week can make. One week ago NASCAR driver hopeful, Josh White,  was looking to become the first Marine to ever start a NASCAR and now finds himself being given the opportunity of a life time.  In fact, Jennifer Joe Cobb Racing and Make Motorsports decided to pool their resources to give White the best chance they could at finishing the race.
Jennifer Joe Cobb, who is already a huge supporter of the military, was originally going to give White her truck for the upcoming Martinsville race, but a new plan came together that will JJCR and Make Motorsports come together to make White's dreams into a very real reality at Martinsville Speedway.
Beyond The Flag later caught up with White to discuss why the change took and he was more than happy to talk for a few minutes about how the changes will affect him on race day and what he thinks about facing off with drivers who are entangled in a championship battle like never before.
Brian Thornsburg:What sparked the change to Make Motorsports Chevrolet at Martinsville this week.
Josh White: Well there's an alliance between JJCR and Make Motorsports, it was the teams idea to move me to the #1, I supported it! Two teams are pulling their resources together to give me the best ride possible for this weekend. I think it's awesome!
BT: Do you see a future with Make Motorsports? Is there a future sponsoring announcement for other races coming.
JW: I see a future both with Make Motorsports and JJCR but we don't have any announcements planned. Anything is possible and we're looking for sponsors!
BT:The CWTS is in the midst of their first Chase style playoff system. How do you balance the desire to stay aggressive and prove yourself with staying out of the way of The playoff drivers.
JW:Well it's going to be tough, the biggest thing is to stay calm, stay clean and focused on the ultimate goal here and that is to finish well. Nonetheless it's going to be a task, it is Martinsville, things will happen!
For more on White and his fight to become the first Marine to start a NASCAR race in one of NASCAR's top three series', please click here to visit him on Facebook. Also, make sure to visit his GoFundMe page and give it a share to help him raise money for the upcoming race!
More from Beyond the Flag
This article originally appeared on