NASCAR: Jeter, Manning, Wambach and Others Send Messages To Johnson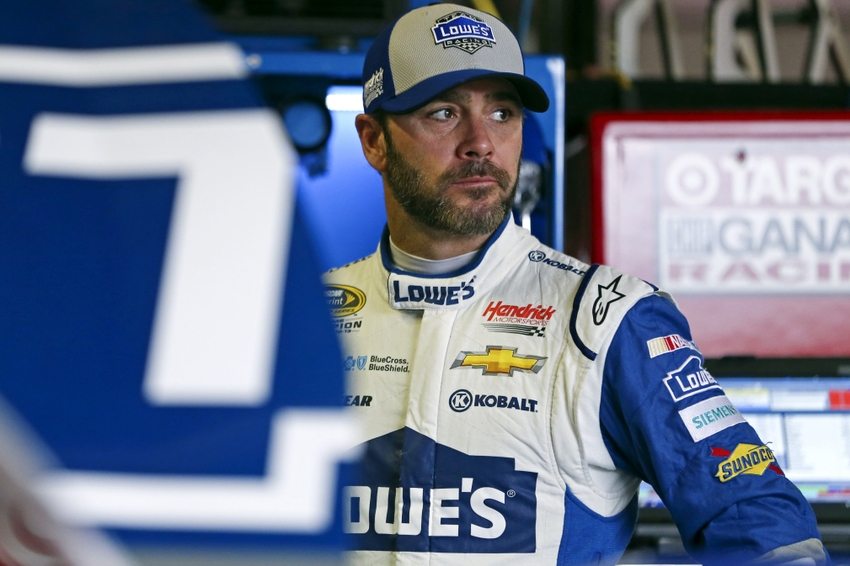 On Sunday six-time NASCAR champion Jimmie Johnson will look to put himself on the same level as the most accomplished drivers in the history of NASCAR as he looks to win his seventh championship.
A seventh title for Johnson would tie him for the most in NASCAR history with Dale Earnhardt and Richard Petty. A seventh title on Sunday would also open the door for him to reach an eighth in 2017 or beyond, a number that few that possible after the passing of Earnhardt. In honor of Johnson reaching the final four in the Chase and running for his seventh championship, Gatorade and a handful of athletes who know a thing or two about success and winning got together to send Johnson some kind words.
Throughout the season talk of a seventh championship has not been something that has been at the forefront when it comes to Johnson and the No. 48 team.
Johnson got off to a hot start this season by winning a couple of races early in the year. Those wins secured his spot in the Chase, something that he has been a part of every year since winning his sixth title in 2013. However, with the debut of the new Chase format in 2014, Johnson has not come close to contending for a title since his last.
A couple of weeks ago Johnson secured his spot in the finale when he won the opening race in the third round of the NASCAR Chase. Since that moment, talk of a seventh title has been front and center for Johnson and impossible to ignore.
Whether you're a Johnson fan or not, it's impossible not to have him as one of the greatest NASCAR drivers of all-time. Even with six titles, he has won more than every driver in the history of the sport but two. More impressively, five of those titles were won in consecutive years, a feat that has never been replicated across any sport.
In a world where success is measured in championships, Johnson will look to add another to his career on Sunday. If you're a fan of NASCAR in general, Sunday in Miami is where your attention should be.
More from Beyond the Flag
This article originally appeared on