NASCAR: Greg Biffle Says He Has Options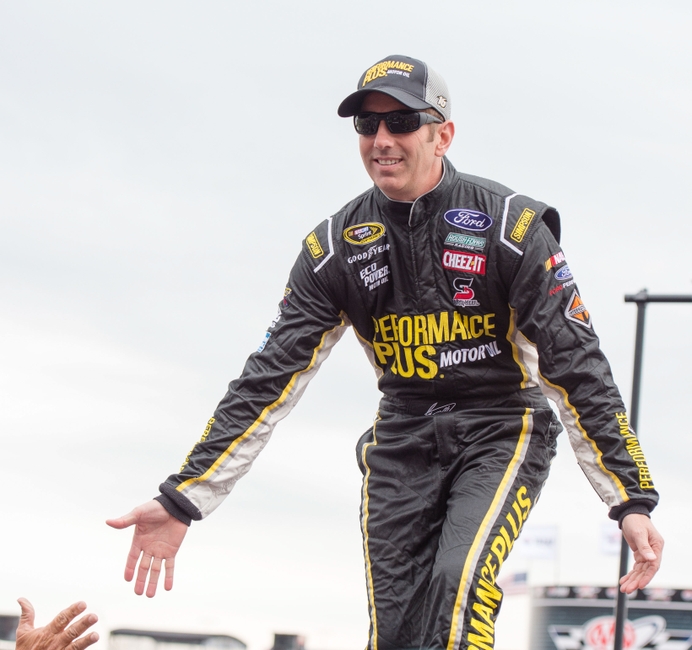 It wasn't all that long ago that NASCAR drivers Greg Biffle and Carl Edwards both looked to be on their way out from RFR. Biffle stayed and Edwards left and since then things have only gone well for one of them.
Did Biffle have other offers in NASCAR outside of RFR? Did Biffle stay with RFR because he believed that was his best chance to win in NASCAR?
It's believed that Biffle could have left RFR after the 2013 season although it's not confirmed who exactly was courting him. In the end Biffle decided to stay with the team in which he was only a couple of years removed from having success with and his teammate Carl Edwards left for JGR and potentially greener pastures.
Since that move things have not gone well for Biffle.
The 2013 season saw Biffle win a race and finish with four top-five finishes and 13 top-10 finishes. Over the last three seasons Biffle has gone without a win while not hitting his top-five and top-10 stats from 2013. Over the last two seasons he only has seven top-10 finishes.
Following this season Biffle and RFR split as RFR decided to scale back their operation and move forward with Trevor Bayne and Ricky Stenhouse Jr. in 2017. This move leaves Biffle looking for a ride for the 2017 season but it would appear that he has some options.
Biffle took to Twitter this past week and answered a question from a fan about what 2017 is going to look like.
Not yet working on it.. I'm blessed to have several offers just wanting to make the right decision and drive a car I can win in.. https://t.co/W9cIgCBE8U

— Greg Biffle (@gbiffle) December 11, 2016
If you're a Biffle fan, this news should make you rejoice.
Usually in NASCAR aging drivers who have seen their production dwindle is not a recipe for finding full-time rides or even a ride at all. It would seem that is not going to be the case for Biffle, at least not for 2017.
More from Beyond the Flag
This article originally appeared on