NASCAR: Five Drivers Who Wont Last Long In The Chase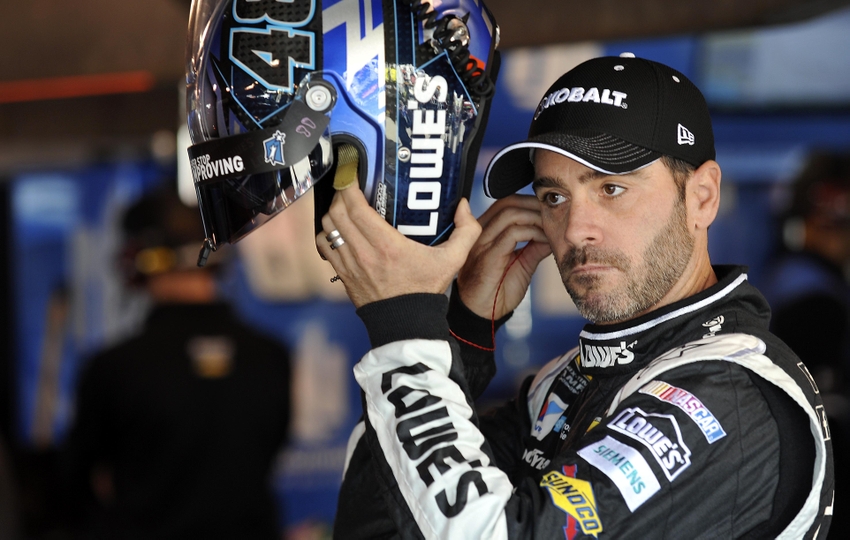 Although there is really no such thing as being ready for something as intense and exciting as the NASCAR Sprint Cup Chase, some drivers are more ready than others when it comes to the upcoming postseason.
It should go without saying that the NASCAR Sprint Cup Series Chase  is a completely different beast from what drivers experience in the regular season. Not only is there absolutely zero room for error during virtually every round of the ten race Chase, it also forces some drivers and teams to take drastic measures in order to get one step closer to claiming the championship at the end of the year.
With that being said and the Chase almost upon us, here are five drivers that are not ready for this year's postseason. The reasons for not being ready for the postseason will vary, but the underlining cause will usually be that they aren't consistent enough to survive the hectic nature of the Chase.
Jimmie Johnson
Don't let that 7th place finish at Bristol Motor Speedway fool you, Jimmie Johnson is about as far away from lasting long in the Chase as any former champion has ever been. While Johnson did nab two spectacular wins early on in the season, he has done little since then to show himself as a championship contender. In fact, Johnson only has two top-ten's in the last ten races of the Sprint Cup season.
If that's enough to make Jimmie Johnson fans hit the panic button on his chances in the postseason, maybe they should consider the fact that half of those finishes outside the top-ten were due to getting caught up in someone else's mess. Not only is that very bad news for a Chase system that almost completely relies on consistency, it may be Johnson in a must-win situation early on in the Chase.
Jamie McMurray
It's no secret that McMurray probably won't be the one to hold the championship at the end of the year, but he has made a lot of progress towards reaching that goal in latter part of the season. With that being said, one top-five and seven top-ten's is not going to help him make it through the later rounds of the Chase. Of course, McMurray probably could make it past the first round if one of the favorites makes a mistake and has a very poor finish, but McMurray will need more than that to go far in the Chase.
Furthering McMurray's abysmal championship hopes are the fact that the Ganassi driver only has two top-ten finishes at tracks this season that will be featured in the post season playoffs. In fact, McMurray's only top-five finish at a Chase track this season is when he placed fourth at a wreck-filled Talladega race.
Matt Kenseth
Much like Jimmie Johnson, Matt Kenseth's success has been very sporadic this season. While the former champion did finally break away for a win or two earlier this season, he only has one top-ten finish in the last three races this season. Not only should that be a good indicator that Kenseth isn't exactly the class of the field, his constant bad luck earlier this season could rear its head again in the playoffs.
Unfortunately for Kenseth, bad luck has been the least of his worries, as Kenseth is repeatedly struggling to catch up to his competitors on race day. He also has only three top-10's in the last ten races, but one of those was his win earlier this year.
Whether that will end up giving Kenseth in advantage in the early rounds of the Chase or not remains to be seen, but with many of his finishes being an indicator that Kenseth just doesn't have the equipment to stay competitive with the rest of the field and the bad luck earlier this season, it's easy to see why Kenseth is nowhere near ready for this year's Chase.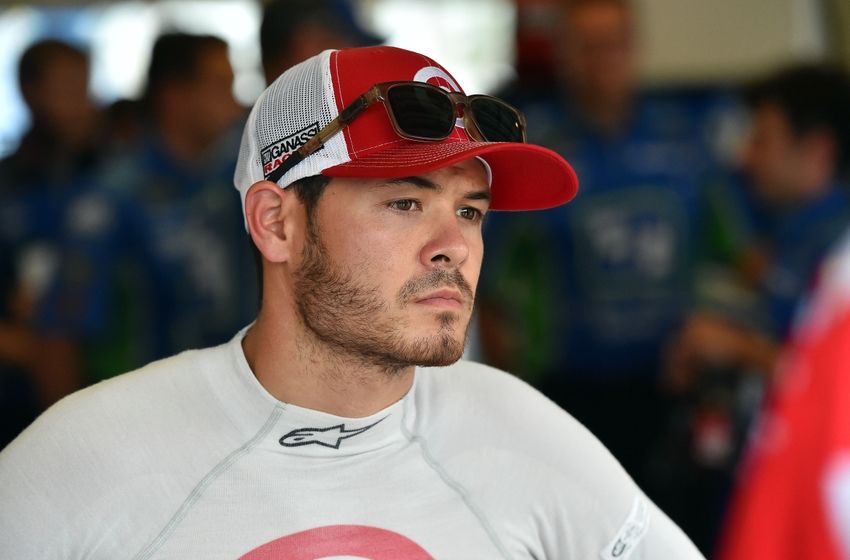 Kyle Larson
Let's be honest here. Kyle Larson is speeding down a downward spiral that will end when he fails to lock up a spot in the second round of the Chase. Despite the fact that Larson captured the first victory of his career at Michigan, he is still going to be a sitting duck when it comes to him actually staying consistent and aggressive in the Chase.
Larson was already booted out of the way on the final lap at Watkins Glen this year, a move that bumped him from 15th to 16 in points, and his 24th place finish at Bristol didn't exactly remedy his desperate point's situation either. With that being said, and his difficulty with maintaining consistency on the track, one has to wonder if he can handle the pressure of his first Chase.
Chase Elliott
While many are probably wondering why he is the top choice on this list, especially since he is only a rookie and has yet to win a race yet this year, its honestly heartbreaking to see a top chase contender struggle so much after having so many great runs earlier this season. Sure, Elliott made the Chase, but it doesn't seem like he's going to be able to do much with it.
In fact, Elliott's recent string of eight straight finishes outside the top-ten and multitude of rookie mistakes are more than enough to ensure that Elliott may not even make it out of the first round of the Chase. Not all the blame rests on Elliott however as he has been known to accidentally get caught up in someone else's mess, but it only really takes one strike to knock you out of contention.
With that being said, there is also a chance that Elliott can learn from his mistakes and turn things around in time for the ten race chase later this season. While Elliott does have his string of bad finishes to overcome, his top-ten finishes at a multitude of tracks that will be  featured in the chase might just be enough to give him an advantage this postseason.
What do you think? Do you think these drivers are prepared for the Chase, or are they sititng ducks that will be eliminated soon enough. Let us know in the comments below!
This article originally appeared on