NASCAR calls off Xfinity race at Dover, rescheduled for Sunday morning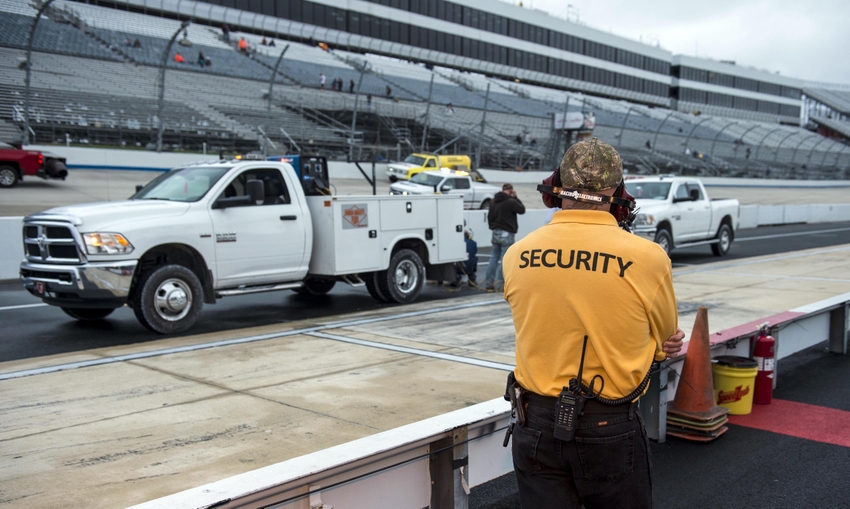 The on again, off again weather conditions have played havoc with both the Xfinity and Sprint Cup Series' shortening one qualifying and outright canceling the other.
After nearly two hours after its scheduled start, forty Xfinity cars were finally able to get out on the track, unfortunately, the on again, off again wet weather forced the field back onto pit row with the jet dryers replacing them. Within minutes of drivers climbing out of their cars, NASCAR officials called off the Drive Sober 200.
The main reason for cancellation is because Dover International Speedway does not have lights and officials said that even if the weather conditions cleared, they would not be able to get in the 200 laps before darkness set in. As such, the race has been rescheduled for Sunday morning at 10:00 a.m. and it will be televised by CBNC and not NBC Sports Network because of English Premier League Soccer events.
Earlier qualifying was shortened so the field was set up to that point. The field that will start tomorrow is below.
PIT NOTES:
Because the Xfinity race was called off, it was announced that Joey Logano will not drive the No. 22 Xfinity car tomorrow so he can focus on his Cup ride where he is in the Chase. He will be replaced by Ryan Blaney.
Dale Earnhardt Jr. was at the track in support of his three drivers at JR Motorsports who all happen to be in the Xfinity Chase.
DRIVE SOBER 200 XFINITH STARTING GRID:
(* Denotes Chase driver)
1 – Erik Jones*
2 – Kyle Busch
3 – Joey Logano
4 – Alex Bowman
5 – Daniel Suarez*
6 – Justin Allgaier*
7 – Ty Dillon*
8 – Elliott Sadler*
9 – Darrell Wallace Jr.*
10 – Austin Dillon
11 – Ross Chastain
12 – Brennan Poole*
13 – Brendan Gaughan*
14 – Ryan Sieg*
15 – Justin Marks
16 – Brandon Jones*
17 – Jeremy Clements
18 – Ryan Preece
19 – Corey Lajoie
20 – Blake Koch*
21 – Dakoda Armstrong
22 – Ryan Reed*
23 – Ray Black Jr.
24 – BJ McLeod
25 – JJ Yeley
26 – Jeff Green
27 – Matt DiBenedetto
28 – Brandon Hightower
29 – Mario Gosselin
30 – Josh Wise
31 – David Starr
32 – Ryan Ellis
33 – Garrett Smithley
34 – Morgan Shepherd
35 – Joey Gase
36 – Timmy Hill
37 – Jordan Anderson
38 – Derrike Cope
39 – Matt Waltz
40 –  Mike Harmon
This article originally appeared on