Lewis Hamilton To NASCAR Is Something Everyone Wants To See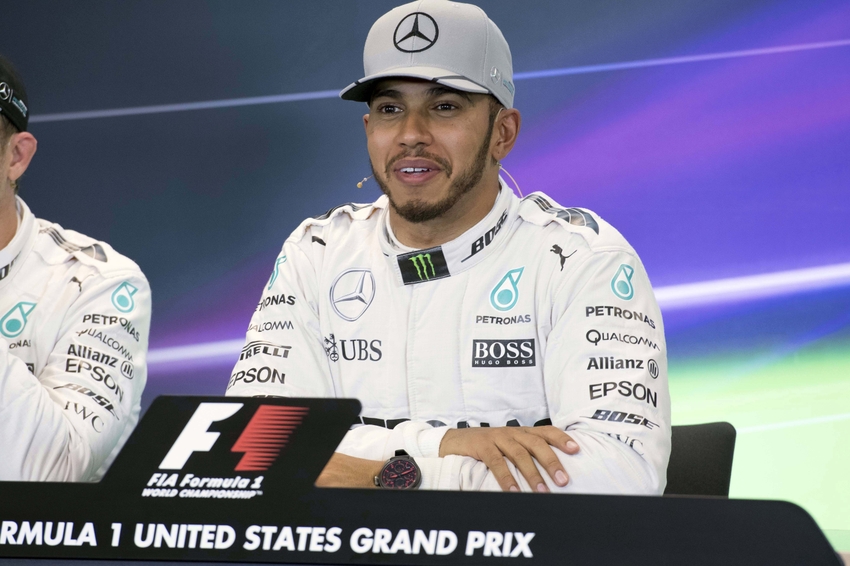 Lewis Hamilton is one of the most popular drivers in the world, but a move to NASCAR could expand his wide range of success.
We all enjoy watching superstar drivers race in their signature cars, but there's something intriguing about the possibility of one making the move to a different kind of car.
People have talked about drivers racing outside of NASCAR. A few Twitter users even asked Jimmie Johnson about his future and if he would be interested in Formula One or sports car racing–something he seemed open to.
However, one name that usually pops up in conversations about switching rides is Lewis Hamilton. The three-time Formula One Champion has elevated his status outside the world of F1 and has a global fanbase to pair with his success in the sport.
In 2015, things started to heat up. Joey Logano tweeted out that it "would be fun" to race against Hamilton.
Then later on in the 2015 season, Hamilton spoke out again. In Jeff Gordon's final race of his full-time career, he was seen walking and talking with Hamilton before the race began and during driver introductions. When asked about the race and a possible future in NASCAR, he said this: "It was a really cool event, I hope I get to do one one day."
But it hasn't stopped there, and just recently, NASCAR Executive Vice President Steve O'Donnell made his pitch to Hamilton over Twitter.
So what would it look like if Hamilton made the move to NASCAR, even if it was only for a few races? The bigger question would likely revolve around which track (or tracks) he would appear at. You would have the think the most obvious candidates would be Sonoma and Watkins Glen, as those are the only two road courses in NASCAR.
In fact, back in 2015, Hamilton told BBC that he wasn't sure if he'd do an oval but would keep a road course as a possibility. One other option besides the two road courses could be Martinsville, as some drivers who race well on road courses tend to find success at Martinsville as well. I don't think it would be crazy to count him out as a contender at any of those tracks.
But what would an appearance from Hamilton do for NASCAR?
First of all, as O'Donnell tweeted, Hamilton brings a level of swagger with him each and every weekend–something that you don't see in too many NASCAR drivers.
He's a person that draws crowds for how he operates and how he presents himself. He has that kind of side to him that naturally draws fans to the track every weekend.
An appearance by Hamilton in NASCAR would not only invite more fans to the track and more viewers to their television sets, but it would open up a new source for fans as Formula One fans would likely tune in. For some, it could be the first NASCAR race they've ever seen before.
Hamilton in NASCAR would not only be a sight to see for racing fans everywhere–as he's one of the best in the world at what he does–but it would benefit NASCAR greatly and could invite a larger fanbase in, even if he raced in just one or two races.
This could potentially open the door for more switches to happen.
We've seen drivers like Tony Stewart and Juan Pablo Montoya race in two different cars before. We've also seen drivers like Jamie McMurray, Kyle Larson and A.J. Allmendinger try out events like the Rolex 24.
If a driver with the popularity of Hamilton appeared in NASCAR, it could lead to more NASCAR superstars like Jimmie Johnson or possibly Joey Logano branching out and trying new things in the world of racing.
There's no doubt Lewis Hamilton would send waves through the racing world if he raced in NASCAR, and an appearance could benefit both himself and the racing community.
This article originally appeared on